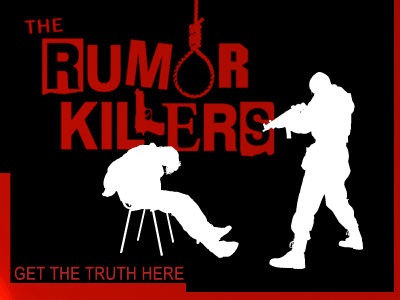 Has the 360 finally maxed out?
Gears 1 and 2, Bioshock, Assassins Creed, Mass Effect, and Call of Duty 4 are just a few graphically amazing games that have graced Microsoft's white box, showing machine's power, but could that power be at its max? According to Red Faction Guerrilla developers, Volition, they have actually maxed out the Xbox 360. Speaking to Gameplayer.com, Volition goes into detail of how they pushed the hardware to its limits.
"We've got it to the point where we can't even put an extra vehicle into a world, because it'll blow the memory. Every little change we make we have to be hyper-critical about it because it could just bring the whole system down." They go on to say "We evaluate every little change in the game, and then we run our tools on it to make sure it isn't going to break the game and then we move forward, so it really is about pushing the engine as far as we can, and pushing the hardware as far as we can, and then looking at what is the next set of hardware that's going to come out."
Damn, they are already thinking about the next Xbox, but what about this "maxing" out the Xbox 360 already business, huh? From what we have seen of the new Red Faction the game doesn't match big guns like Gears 2, graphically, but that's not what Red Faction is about — the series has always been about destruction and its dense environments. Now with the amount of destruction in the maps that Red Faction is using, it may actually max out the 360 due to memory issues, but that doesn't mean that the 360 has actually maxed out altogether. We could see bigger and better-looking games in the future, because it's all about the engine and how good your programmers are. Not taking anything away from Volition but their engine is different from the likes of the Unreal Engine, and each utilizes the 360 in different ways. We want to hear about whether the 360 has maxed out in general — not just for one game. Although it's 3 years old now, the 360 has still got some power lurking underneath its hood waiting to be used.
TGR Verdict: Rumor Unlikely
Has Forza 3 been accidently confirmed?
Sony have Gran Turismo as there flagship racer; Microsoft have Forza. When Forza 2 graced the 360, gamers went wild ovor the depth, playability, and creativity that it brought to the table. It showcased that, no matter what Sony fanboys say, Microsoft have a general contender for the racing game crown in Forza. With Forza 2 selling over 4 million copies on Xbox 360 to date, it seems gamers agree. So with the PGR series now in the back seat after Bizarre Creations was bought out by Activision, it comes as no surprise that Microsoft could be pushing for Forza 3 to be developed as competition for Sony's racer. It wasn't them, though, who leaked what could be confirmation of the game's existence, but Kaarbo Design, Turn 10's development partner who helped on the menu design and graphics in the older games in the series.
Over on Forza Central forums, a user was able to grab screenshots of posters on Kaarbo Design's website showing what they are doing now, and some of the posters bear the name "FORZA 3." Of course these have now been removed, but not quickly enough for them to make the rounds on the internet. With Turn 10's "big announcement" coming anytime soon, has Kaarbo jumped the gun and leaked what that "big announcement" will be? We think they have. This hasn't been the first time rumors about Forza 3 have flown around; not so long ago Xbox360fanboy.com ran a story that Forza 3 was on a questionnaire asking if gamers would mind the game on two discs and would they pay for extra content in different editions of the game.
The 360 is due for a first-party racer, and what better than its flagship. With Gran Turismo 5's heavily talked-about absence in 2009, this year could be the year that the Forza series takes pole position among the racing giants.
TGR Verdict: Rumor Highly Likely
The next Lego game is…Rock Band?
Now place this under…WTF!?!, but the next Lego game isn't Indy 2, it isn't another Batman game, it's not even a Halo game, but could actually be a Lego version of music game Rock Band. What the…? How the…? Why the…? But that's just…. Yeah, I'm with you on this one, but according to Videogaming247.com, a source has claimed that Traveller's Tales, developers of the Lego games, are working on a Lego Rock Band game for EA Sports. VG247 are stating that this source's information is "100 percent correct."
Traveller's Tales did confirm in an interview that a new Lego game will come out in 2009, but refused to confirm what this games was. It was heavily rumored back then that it would be a Lego Harry Potter game to coincide with the film's release later on in the year. If that were true then Warner Bros, who own TT, would have to give EA the right to work with them, and some kind of deal would have been put in place. It seems that this deal is actually in place, but for a Rock Band instead of Harry Potter. How this would work is anyone's guess, and whether it be the same price as the other two games or not is unclear, but one thing is for sure: it would definitely gather much-wanted attention for EA, be it good or bad.
TGR Verdict: Rumor Likely
A new PS3 Exclusive to be announced Soon?
With all the bad press recently about the Playstation 3, it is good to hear a whisper of something good for a change. This something good comes in the package of an unannounced secret Playstation 3 game that will be an exclusive. According to the
Dutch Official Playstation Magazine
, a brand new Playstation 3 exclusive will be announced in the coming weeks. Apparently, while they can't talk about, they are on their way to LA to play it for the first time. There isn't much else to go on but to speculate what this could be, we believe this to be a first party game though so that could narrow down a few rumors, which means it's probably not that Final Fantasy VII remake many of you have been wishing for.
To come with this new rumor, Sony Computer Entertainment Europe Worldwide Studios President Shuhei Yoshida spoke on the
Official Playstation forums
about the upcoming games on the Playstation 3. Although, despite all the great games he mentioned it's the last sentence that will excite Playstation owners the most.
"009 will be the year of big, exclusive PS3 titles. Just to name a few, the year will start with the much anticipated launch of Killzone 2, followed by a fresh, new take on the superhero/anti-hero open sandbox genre inFamous, a mind-bending thriller Heavy Rain, a massive 256 player simultaneous online shooter MAG, an augmented reality, virtual pet in your room experience EyePet, and some more big titles that we have not even announced yet."
Coincidence? Probably? Well anyway it's not all doom and gloom for us Playstation fans, the future is bright, the future is exclusives.
TGR Rating: Highly Likely.
"