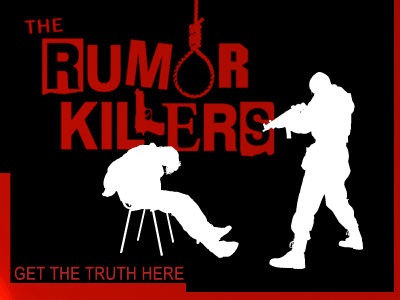 Again…is the PSP2 in the works?
Since its release back in 2005, Sony's PSP has evolved from the slightly chunky introduction to the slim sexy PSP 2000 to the better functionality of the PSP 3000. Each update adding something minor, yet necessary, to the PSP. Although Sony is quite happy to update the PSP they haven't yet come out to confirm that the next PSP (PSP2) is in the works. Despite this, it hasn't stopped the internet from spreading rumours around contradicting what Sony is saying. These new batch of rumours come from IGN and Joystiq PlayStation. IGN recently did a "Wishlist for PSP2" where they talked about what they would like to see featured in Sony's next handheld. It seems that IGN could have been smack on the money with a few of there predications.
Apparently IGN have been told by credible sources that the PSP2 is on the way and comes with multi touch widescreen interface similar to Apple's iPhone which will be used for gameplay and navigation through the XMB. Other than that they were unable to gather any other information. To add more fuel to the fire, PSPfanboy.com recently got hold of a survey from Sony asking people what would they like to see implemented in the new PSP2. Features including the touch screen interface IGN were told about, ESPN subscription, Bluetooth connectivity, Internal hard drive and many PSN features like Home and Trophies.
These PSP2 rumours just don't want to go away, but each time they do pop up they always mention the touch screen interface. With Sony's handheld rival Nintendo and their DS and DSi both having touch screen features we can pretty much guarantee that the PSP2 will have a touch screen interface for both gameplay and navigation. With the PSN riding high at the moment and with Sony pushing HOME we can expect Trophies too, and some kind of interaction with HOME via the PSP2. As usual Sony have come out and denied these reports. Speaking to Tech Radar an SCEE rep told them in no uncertain terms that there were no plans for a PSP2 despite the claims made by IGN and their sources. Typical PR stuff really.
There is a PSP2, it will feature touch screen interface, it will have trophies and PSN connectivity. And our bet? It will be at this years E3!

TGR Rating: Highly Likely.
Blizzard's Next Gen MMO gearing towards full announcement?
World of Warcraft is the most successful MMO in history. Over 11 million gamers are subscribed, and Wrath of the Lich King broke all sales records when released last year. There is no denying that World of Warcraft is a phenomenon no one expected in the gaming industry. Many people think it's the only thing keeping the PC afloat but that is a different story for a different time. We are here to talk about Blizzard's "next gen MMO" that was announced over a year ago. Wait, hold on! Why are we talking about a game that was confirmed a year ago? What gives? Where's the rumor? You are correct, but there is something we here at TheGameReviews.com have discovered over on Blizzards official website.
It seems that Blizzard are ramping up their development of the next MMO, how do we know this? By having a look over on their job section on their website. It looks like Blizzard is stocking up on 3D artists, animators, and software engineers. It could just be that Blizzard has reached an enhanced phase of development, and need more people to effectively continue. However, we're wondering if this sudden staff influx may be due to Blizzard going into crunch mode a few months before their Blizzard Worldwide Invitational event or even at next year's Blizzcon.
Other than that not much is known about this other than it wont be World of Warcraft 2 and that they will certainly be supporting it alongside WoW. How do we know that? Simple, WoW is making too much damn money for them to suddenly stop supporting it now. Don't expect a release this year, but remember that MMOs are generally announced long before even their beta tests are up and running, and even then it will take up to a year for them to conclude beta testing. Even if this is revealed, we may not necessarily see release until holiday 2010 or later. Expect an extremely elaborate set of teasers, and an official unveiling this year and expect that at one of Blizzard's press/fan events.

TGR Rating: Likely.
God of War III to release this year?
We all knew it was coming didn't we? How could it not be, quickly becoming one of the biggest games on the PlayStation consoles (though Metal Gear and Gran Turismo may have something to say on the matter.) God of War has become a symbol for all things PlayStation. Spawning two games on the Playstation 2, one prequel for the PSP and now the third and final installment on Sony's Playstation 3.
Reveled for the first time at last years E3 with a very short CGI trailer, God of War III is the most wanted game this generation for the Playstation 3. With the recent gameplay footage from the SPIKE TV video game awards in December showing the world what they will be getting has only gone and tripled the expectation and demand for this game. With sources saying the game is in full development at SCE Santa Monica with talented people being hired every day to help with development. Not only that, but Sony is allowing a select few press from America and Europe to get a sneak exclusive preview of the game next month! Yes, February! Question is though, when will this monster of a game be released? Many have heard that it will be early 2010, some have heard it would be as early as this year. We have found something that may point to a release this year, more specifically this September.
From the website that broke Assassins Creed 2 release date and potentially the Gran Turismo 5 release date comes a potential release date for God of War III. Online retailer Play.com have it pinned down for a September 25th release date in Europe. There could be some truth in this, since we broke the Assassins Creed 2 release date to you, Play.com have since changed it to a "to be confirmed" making us believe that they did indeed jump the gun on the just announced sequel.
Question is, is a September release for God of War III be as far fetched as one may seem? Lets look at it in this perceptive. With the release of Killzone 2 this February, next month, and with the possible delay of GT5 to next year, Final Fantasy now going multiplatform, the yet to be confirmed date for Heavy Rain, has Sony got any stand out games bar this Christmas holiday? Can Uncharted 2 hold up the whole platform this holiday? The release of God of War III this year could see Sony take the software sales crown, and maybe hardware sales crown for the first time this generation. On the other hand, a game's proximity to release tends to correlate directly with the amount of details/media released. And since we've only seen a single teaser trailer, and the very first press viewing is still a month away, we have to assume that development is still far from concluded. We predict God of War III will miss the September 25th release date and be pushed back into early 2010 at the earliest. Sadly we have to give this a rating of…
TGR Rating: Unlikely