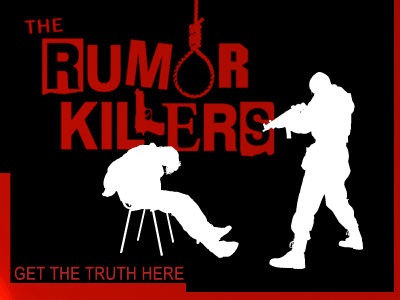 Will PlayStation 3 owners get exclusive Resident Evil 5 DLC?
Ever since it was first announced all those years back, there were questions marks over its exclusivity. Some thought the console wars would be the other way around back then and that Capcom would only deliver the game on the PS3. That was until Microsoft announced at one of their media briefings that the Xbox 360 would be getting Resident Evil 5, as well. There has been much media coverage surrounding the game, and with the recent demo breaking records for number of downloads, things are looking up for Capcom. The question is, will Capcom be introducing downloadable content for the series for the very first time?
Well, we've picked up some new information regarding this matter. Shawn Baxter of Capcom recently posted news on the PlayStation Blog about the Resident Evil 5 demo coming to PSN. It wasn't in this post that we saw something interesting, but in one of his responses to a comment in the comments section below. This is what he said:
"Alright, so I did some digging about some of your questions around here. So far mums the word on DLC, but I will say there's some exciting content coming for PS3 users… ;)"
Now this could mean anything, ranging from new, full-fledged missions all the way down to new costumes. Does Baxter's comment mean that the DLC will be only for PlayStation 3 owners? No chance. Do you really think Capcom would say on the Official PlayStation Blog that this content would also be coming to Xbox 360? Man that would kick up a storm in the comments section.
Depending on how many copies the game sells, downloadable content would be a given, will it be exclusive to the PS3? No, expect DLC to be on both consoles. Capcom knows this game will be too big to leave added missions (for example) on one platform knowing they could double their money on both. We are rating the possibility of exclusive DLC for the PS3 as:
TGR Rating: Unlikely
Bioshock devs' new game multiplayer based?
2K Boston is the original development studio behind the Xbox 360 and PC versions of Bioshock. The game collected many awards including game of the year on some sites. The game sold bucket loads and enhanced Ken Levine's reputation in the gaming world. So, what are these creative minds getting up to now that 2K Marin is taking over development of Bioshoock 2? According to their official website, they are bringing in multiple people to help on a brand new first-person shooter based heavily on multiplayer.
It seems 2K Boston wants to get in on the multiplayer act after leaving it out of Bioshock. According to the website it will be an "action-packed AAA multiplayer title" using the Unreal 3 engine once more. "Almost every game has a multiplayer component these days, but only one, two, or three of them are good enough keep people coming back day after day. If your title isn't going to be one of them then why bother?" This comes straight from the ad for vacancies at the studio.
"The BioShock team is betting big on multiplayer and plans to stay at the top of the charts – we're careful about the problems we tackle, innovative in our approach, solid in our implementation, and we polish the heck out of everything we do." Does this sound like they are trying to get in on the MMO side of things for consoles? A massively multiplayer first-person shooter? This does hold some merit after reading this next quote: "MMO design or production experience also preferred."
So what do we know? We know it's not Bioshock 2 because coders for the PlayStation 3 version, 2K Marin, are handling the sequel for all platforms. So it isn't confirmation that Bioshock 2 will have multiplayer elements. This is a completely new game, so the real question is, is it going to have single player elements with a strong multiplayer focus? Or is it going to be an all-out MMOFPS? We are thinking the latter, considering the quotes from 2K Boston's website. There's no concrete information just yet, but rest assured TheGameReviews.com will be the place to find out. We rate the chance of a solely multiplayer game…
TGR Rating: Likely
Will the 360 be getting its very first NXE update this February?
You have to hand it to them, Microsoft pulled out all the stops with the launch of the NXE update last year; the new interface brings with it style, sexiness, quick integration, streamlined features, and avatars, completely reinventing itself a few years after its initial release. Although the new update was very well-received, it did come with a few problems, none larger than the HDMI audio bug that haunts users using HDMI cables to connect the 360 to the TV. According to this website, Microsoft could be updating the 360 NXE very soon with a patch that will sort out this problem. It's a pretty serious patch, as there have been some heated discussions regarding the bug over on the official Xbox.com forums.
Rumor was that Microsoft would release the patch this month to all Xbox 360s connected to Xbox Live. Well, it didn't take long for this rumor to actually become true. Major Nelson has revealed on his website that a you will be prompted with a mandatory dashboard update today! Yes today. There don't seem to be any surprises in the update; it will simply fix the audio problem some users were experiencing.
There is not much else to say, as this has all been confirmed. What would you like to see in the next NXE update? Let us know in the forums. Until then..
TGR Rating: Rumour Confirmed
"