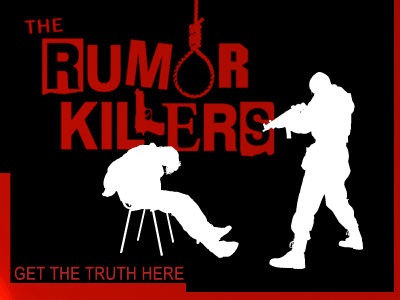 Will Bioshock 2 make an appearance on the Wii?
After the huge success of the original on Xbox 360 and PC back in 2007, it wasn't to anyone's surprise that 2K Games recently announced Bioshock 2 in a secret trailer packaged on the PlayStation 3 release late last year. Now that it has graced all three platforms after a year exclusivity on the 360 and PC, everyone thinks that the sequel will grace the Xbox 360, PC, and PlayStation 3 simultaneously upon release later this year. Well, there could actually be another platform we could see Bioshock terrorizing, and that platform is none other than the Nintendo Wii. Sound crazy? It may, but according to this job posting over on Gamasutra, 2K Games are looking for someone who has Wii experience for the development of Bioshock 2.
The job listing on Gamasutra asks for a UI (User Interface) programmer for Bioshock 2. It's not this that's the interesting part, though, it's the fact that they are asking for experience developing for next generation consoles including PS3, Xbox 360, PC, and the Nintendo Wii. Now there would be no point in advertising Wii experience if there wasn't some kind of truth in this rumor. Could we be seeing Bioshock 2 on the Nintendo Wii? As of late we have seen a few "M" rated games make their way to the family friendly console with the likes of MadWorld and Dead Space, so it shouldn't come as a complete shock. Nintendo has stated they are going to be looking out for the hardcore more now, and this would definitely be a step in the right direction. 2K Games has had a rough time as of late and could possibly see investing in the Wii with this game as profitable.
How 2K would make Bioshock 2 work on the Wii is a different question. Oviously the graphics wouldn't be on par with the rest, but what it will make up on is the controls; using the Wii Remote to point and utshoot and using the Nunchuck to cast out plasmids may prove rather fun. The only problem is that Bioshock was originally developed for just two similar platforms, the 360 and PC, and with developers now getting familiar with PS3 development there wouldn't be a problem there, but adding the Wii to production, the team would be spread out even more, with less resources spread across more development tools. Only time will tell if this would have any effect on the finished product, but we certainly hope not as we have high hopes for this game.
TGR Rating: Likely
Does Infinity Ward have a secret IP called Assassination?
So far in this generation of consoles, Infinity Ward hasan excellent record so far with two outstanding titles. Call of Duty 2, a launch title for the 360, and of course the groundbreaking Call of Duty 4: Modern Warfare. After the recent Activision conference call where they announced that Infinity Ward's Call of Duty: Modern Warfare 2 would be coming out this year, many people, myself included, thought that that's all the developer would be doing. Well it seems I could be very mistaken. If, like me, you still read video game magazines (mainly on the toilet), you come across some interesting rumors that somehow don't appear on the Internet. This is one of those rumors.
While delving through the latest issue of the Official Playstation Magazine from the UK, I noticed something rather interesting in the rumors section of the magazine. OPM have it on good ground that Infinity Ward has a secret project in the works based around assassinations. If you remember correctly, last year Rumor Killers talked about a rumor regarding a sci-fi title coming from IW. So could this mean that IW is working on a sci-fi game based on assassinations? Could very well be, but it excites us either way. We could very well be looking at an assassination game of the same type as Ubisoft's Assassins Creed, but set in the future and viewed from the first-person perspective. that would be very interesting to say the least.
It is very possible that such a team that Infinity Ward is, with the backing of Activision, taking on two huge projects. It would also be good to see IW work on an original IP that's not based around the Call of Duty franchise. Such a game already seems enticing and one we look forward to hearing much more about in the future. E3 rings a bell.
TGR Rating: Likely
Has Wheelman changed course?
Wheelman is an open-world racer based on the film staring video game junkie Vin Diesel. Even though the film is still up in the air, the game certainly isn't, with Midway's marketing division pushing the title strongly as of late. Another thing you may have noticed recently is Midway filing for bankruptcy, possibly meaning Wheelman could be the very first game to be sold of by Midway due to their financial troubles.
Gaming blog Kotaku has learned that the game has in fact changed publishers from Midway to Ubisoft, with an announcement to follow shortly. They have also been informed by retail sources that outstanding orders for the game have been put on hold with expectations that the game would be "re-solicited, delayed, and reappear as a Ubisoft game." Kotaku goes one further and speculates that the game could get re-branded under the Driver series, which would no doubt boost sales but also cause some confusion among potential customers who have followed Midway's marketing for the game. We don't believe the game will be re-branded if this rumor is in fact true, but released as Wheelman due to the amount of press coverage so far. Midway has since come back and said "no comment" to this rumor, as the company is "currently focused on its financial issues and working through its bankruptcy reorganization."
It certainly seems that Wheelman has indeed changed publishers, with retailers now listing the game as published by Ubisoft with a release date of to be confirmed. This is good news for the game and development team behind it, who now know that their game won't be canned, but it's certainly bad news for Midway, concentrating on ever-growing financial problems. Could this be a sign of things to come? Could we very well be seeing Mortal Kombat published by Namco? Only time will tell, but for now…
TGR Rating: Rumour Confirmed
"