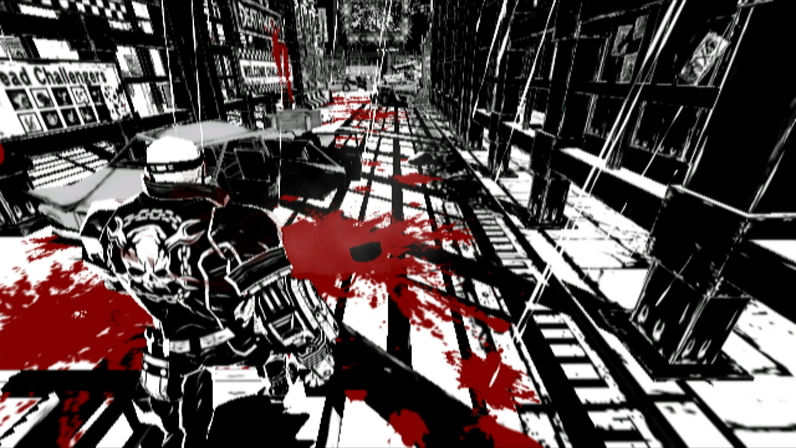 Today on TGR…

Velvet Assassin Hands On Preview
TGR gets its grubby little meat hooks on an advance playable build of Velvet Assassin.
Mad World Hands On Preview
TGR's own Joe Delia let's us know what we can look forward to with Mad World.
Ready 2 Rumble Revolution Hands On Preview
Will it live up to the legacy of the classic Dreamcast brawler?
Very British Gamer: Will GTA Come Back to London?
Sinan Kubba tells us why GTA needs to return to the birthplace of modern organized crime.
Rumor Killers
RK gives us the inside scoop on all the latest industry scuttlebutt.
More from TGR…
Zombies Swarming Best Buy for Resident Evil 5 Launch Event
The title speaks for itself. That's going to be one hell of a midnight release party.

Ex-Midway Employees Get the Shaft During Bankruptcy
Midway is going back on their initial agreement with laid off employees to finance executive bonuses.
"I doubt we've seen the last of Master Chief," Says Halo Developer
You heard the man! Get ready for at least one more round of insane hype and inflated expectations!
And elsewhere in the news…
A Boy and His Blob Being Reinvented on Wii
The classic is back, and it's going to get a brand new reimagining on the Nintendo Wii. Details are scant and precious at this point, but the veil should be being lifted soon. Nintendo Power is currently teasing us with a blurred out version of the article, which can't be viewed until they decide to let us. That issue of the magazine goes on sale in mid-April.

Halo 2: One Billion
That's how many matches of Halo 2 have been played so far in its lifespan. Bungie's Announcement Page declares triumphantly that Halo 2 reached 1 billion on precisely 6:36 pm PST during a four player match of Infection on the map Foundry that lasted just three minutes and nineteen seconds.
Personally, I think the most significant news to come out of this event is the revelation of just how creepy Bungie truly is. I bet they knew the players of that match by name. And the names of their dogs…and how many feet their dogs had. Creeps.

Best Buy Tinkering With Used Games Again
Despite their ill-fated venture back in 2005, the sinkhole economy has convinced Best Buy to seek revenue from other sources. In other words, Best Buy needs new ways to seperate you from your cash! Their first plan is to revamp their system and to attempt to take on GameStop yet again in the preowned market.
They're up against some steep competition as GameStop really has this whole thing down to a science. However, can you imagine the behemoth that would emerge should Best Buy push GameStop out of business. I don't even want to think about it.

Sony Wants to Make PSN More Like Virtual Console
Apparently Sony is fed up with being the only game maker that is supporting the PSN with classic games. Now they have come out and said that they have aspirations to pursue a business model that mimicks the success of the Virtual Console. This sounds absolutely amazing to me.
I would love to start seeing a PSN Store with regular classic game updates, because right now the offerings are nice, but a tad bit paltry. While you're on this kick, Sony…get me my Suikoden 2!
"