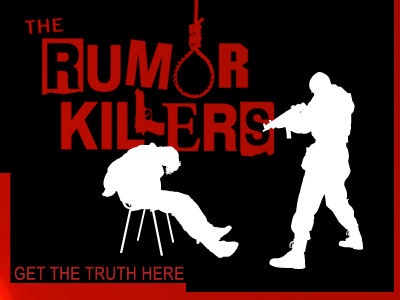 A sequel already planned for Halo Wars? Achievement says so.
Love the idea or hate it, Halo Wars has gone on to do for RTS on consoles what Halo did for FPS on consoles. It's broken that old record that stated RTS games can not be done on consoles due to wonky controls and lack of interest. Halo Wars has simplified the controls for a smooth feel and ease of playing and has also, with help from the brand name, sparked interest in these sorts of games on consoles. The game plays brilliantly, the cut scenes are incredible, and it leaves you wanting more; what else do you want from a game? Ensemble Studios did well but as we all know Microsoft closed the studio down once Halo Wars was complete, so hopes for a sequel at that time had perished, or so it would seem.
There is a certain achievement in the game that would spark hope for the many people out there that would love a sequel. This achievement is the "100% completion achievement." Hold on, why would we get our hopes up from this achievement? It doesn't say anything about a sequel? The title doesn't, but the description sure as hell does: "Ready for the sequel?" You couldn't get more to the point if you tried. To be honest, the game deserves a sequel. There is vast, untapped story in the Halo universe ready to be unleashed onto the world and I mustn't be the only the one who would love to control the Master Chief on the battle ground along with the troops?
So what chance is there of a sequel, you ask? Well it looks more and more likely, and thanks to the impressive sales so far, a sequel is very much in the cards. But the more important question is, by what studio? Ensemble Studios has split up into two different studios. The first one set up was Bonfire Studios; this was founded by Ensemble Studios producer David Rippy, who has recently gone on record to say that Ensemble Studios was a victim of its own success, not having any other non-RTS games given the green light. He also stated that his first game will be something completely different; going by this we can safely say the sequel won't be coming from Bonfire Studios.
So that leaves the second studio raised from Ensemble ashes, Robot Studios. Formed by ES head Tony Goodman, Robot Studios consist of 45 ES veterans and have already stated they are working with Microsoft for online support of Halo Wars and also carrying on with the legendary Age of Empires games. Due to them already working with Microsoft Game Studios and having most of the team that worked on Halo Wars on their books, Robot Studios seem to be the right studio to develop the sequel if there ever would be one. Due to the success of Halo Wars, it looks more likely we will see a sequel. When? That's a different question.
TGR Rating: Highly Likely
BioShock 2 to be a timed Xbox 360 exclusive?
This old cookie again. The original, BioShock, is still one of the best games to play at the moment. The game was originally released on Xbox 360 and PC in late 2007 to unprecedented success and awards, which in turn has made the name "BioShock" a recognizable name to all gamers. The announcement of BioShock 2 was a no-brainier; the original sold by the millions and brought back a bit of originality that has been missing from first-person shooters lately. The only thing that is still undecided at the present time is what platforms the sequel is going to grace. Originally being an Xbox 360 and PC exclusive, it later arrived on PS3 late last year. No there is a rumor that Microsoft is talking to Take Two regarding exclusivity of the sequel.
According to Gamer.Blorge.com, they have a theory regarding exclusivity rights to the sequel and why there is still a TBA next to platforms for the game. They believe that the reason TBA is still next to Platforms is because Microsoft is apparently in talks behind closed doors regarding making the game a timed exclusive for the Xbox 360, much like the original. Microsoft has said that the company has unannounced exclusives that will be coming this year, but to be honest, we need some more evidence than that.
The reason why I say this is the fact that the very first indication of a sequel came in the form of a teaser after completing the game in the PS3 version. That pretty much confirms that there will indeed be a PS3 version unless Take Two really have it in for the PS3 crowd by saying, "HAHA this is what you could have had," which I highly doubt they would do. Stranger things have happened before, but it's still very much unlikely. The second bit of information making us skeptical of this rumor is the fact that a Dutch PS3 website has posted a picture of the latest official PlayStation 3 magazine, clearly stating they have an exclusive first look at BioShock 2 in the next issue.
In reality, unless Microsoft splashes out loads of cash, it is more likely we will be seeing BioShock 2 launch simultaneously across all three platforms, but as stated before, stranger things have happened. For the time being, our rating can only be…
TGR Rating: Very Unlikely
Has Jonathan Ross spilled the beans regarding an announcement on Fable III.
Fable II has only been available just under 5 months and talk of a sequel is already underway. When I say talk I mean British comedian/presenter Jonathon Ross twittering about being asked to lend is voice to Fable III. Fable II has come a long way from its predecessor, and judging from that trend, Fable III should deliver something completely fresh. With DLC trickling through at the moment with the announcement of a second DLC coming very soon no one expected any news in the Fable universe other than DLC. Oh, how we were all wrong.
That wonderful internet communication tool, Twitter, has leaked information (well sort of; not actually Twitter itself, but more Jonathon Ross) regarding Fable III. He said he was asked to lend his voice for Fable III. His exact words are "Goodnight all. Must go to bed. Got asked to do voice in Fable 3 tonight. Subarashi. Oyasuminasia. Woss out." Can't get more specific than that, really. We can take it into consideration that Ross isn't a huge gamer so he could in fact be talking about the new DLC that has just been announced and that Lionhead have asked him to be in that. The thing is, though, he specifically said Fable III and not just "oh the next Fable game," which could have turned out to be DLC, so it's a tough one to call.
Without a shadow of a doubt, the good people at Lionhead are definitely throwing ideas and concepts around regarding Fable III. Peter himself said that they have plans for another three games after Fable II, so it's no surprise really. We can expect an announcement at this years GDC, where Peter himself stated that he will be announcing a new game for the 360. Fable III? Could very well be.

TGR Rating: Highly Likely
"