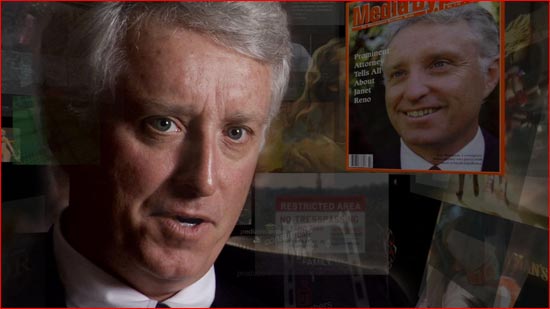 Today on TGR…
Rumor Killers: Halo Wars sequel? BioShock 2 360 exclusive? Fable III info leaked?
TGR writer James Barr scours the internet to find veracity (or lack thereof) in the rumors of the day. Sit back and let him do the work for you!
Marvel vs Capcom 2 HD Remix Not in the Works, MvC3 Unlikely
Mark Fujii breaks the horrible news that Capcom isn't working on MvC2HD… yet. Just because they aren't doesn't mean they won't. There is a glimmer of hope, but you'll need to read the story to find out how substantial this glimmer really is.
And on the rest of the internet…
Jack Thompson's legacy alive in Utah senate
Jack Thompson-drafted bill HB 353 passed the Utah senate last night in a 25-4 margin. The bill will hold retail outlets responsible for selling mature-rated titles to minors, provided that they first claim they do not.
More than that, however, there were uncanny similarities between Jack Thompson's beliefs against video games and those of republican senator Chris Butters, who spoke in support of the bill.
Like Thompson, Butters referenced the influence of video games on a developing teenage brain, and even had a copy of Thompson's book – Out of Harm's Way – on his desk during the proceedings. Let's hope that Thompson's legacy doesn't become any more profound or far-reaching than this.
EA announces Army of Two: The 40th Day
The game that EA Montreal teased a while ago turned out to be another Army of Two. The game should be out this winter, and will feature more shenanigans from irreverent mercenaries Rios and Salem.
Let's hope that they expand on the knuckle dap feature from the original. I wouldn't mind chest bumping my co-op partner after slaughtering a room full of well-meaning freedom fighters.
A bogus set of details concerning Bioshock 2 have been circulating on the internet. Posters originally put the details up on the 2K Forums. The rumors have since made the rounds on the internet, only to be shot down by 2K community manager Elizabeth Tobey. "This rumor isn't true," Tobey said. "Do not believe everything you read on the internet."
Except for things you read here. You can believe that.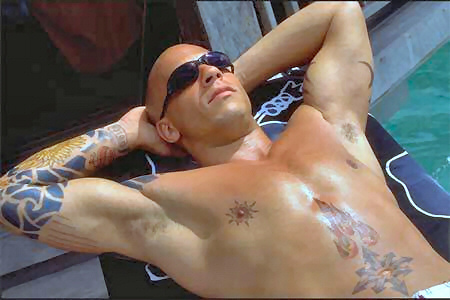 The guy who surfed down a handrail on a dinner plate revealed his dream game in an interview recently.
"My dream game is something we've been working on in-house. We haven't talked about it much because we've been mulling over how to do it just right," Diesel said. "My dream game is a game that we're developing called Barca BC."
Diesel's vision of the game is an MMO wherein players participate in the Punic Wars in 200 B.C. Not what you were expecting, huh?
"When we talk about dream case scenarios, man, I would love to play as a Carthaginian soldier 200 years before Christ," Diesel said. "Sailing around the Mediterranean, that'd be pretty damn cool. If you could add some historical elements to it, the better."
The game has been in development for about three years at Diesel's own Tigon Studios, and will probably need another four years before it'll find its way into the hands of gamers. Start imagining your virtual togas now, I suppose.
Rock Band DLC – Funk Pack, Against Me, New Pornographers, Papa Roach
Next week's Rock Band DLC has been announced, including a pack so funky it'll make you sit up and say dayum that's funky!
Get the Funk Out 01 Pack ($5.49 /400 MS Points):
Average White Band- "Pick Up the Pieces"
Earth Wind & Fire- "Shining Star"
James Brown- "Get Up (I Feel Like Being a) Sex Machine – Pt 1"
Other Tracks ($1.99 /160 MS Points):
Against Me!- "Thrash Unreal"
The New Pornographers- "All the Things That Go to Make Heaven and Earth"
The New Pornographers- "Use It"
Papa Roach- "Last Resort"
Papa Roach- "Lifeline"
Ghostbusters theme coming to Rock Band

Of course. OF COURSE. Ray Parker Jr. succinctly makes everything right with the universe in an interview with Eurogamer by saying the following: "We were just talking about that, we're working on it now. I think they should have Ghostbusters in Rock Band."
And with that, I leave you to your day with a smile on your lips and a spring in your step.
"