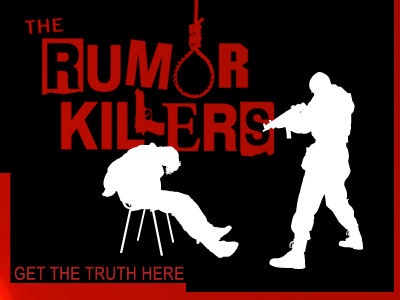 New Artwork pop up at Mistwalker official website, is it Lost Odyssey 2?
If there is one thing the Xbox 360 isn't missing, it's JRPGs. This is a complete turn-around from the last generation, where the PlayStation brand seemed to have every JRPG under the sun while the Xbox only had a couple. This time around the 360 has more support from JRPG developers, while the PS3 only has a few of those games. Although some have been fairly average, there is one studio that has churned out two very good JRPGs. That studio is of course Mistwalker with titles Blue Dragon and Lost Odyssey under its belt. Headed up by Final Fantasy guru Hironobu Sakaguchi, Mistwalker has plenty of experience creating fantasy role-playing games, and this shows through in their games. Both were great and both sold fairly well, but there hasn't been any talk of sequels for either one since launch. Something has popped up recently on the official Mistwalker website, though, that could reveal what the developers have up their sleeves.
The official website has been updated recently with new artwork from character designer Kimihiko Fujisaka. As you can see from the picture, it resembles a fantasy character with mythical beasts floating around him. You can say they resemble dragons in some way but also have features of other mythical creatures. So what can we take from this new piece of artwork? There is a hint of Blue on the male character and with the resemblance of dragons around him, one would assume that this could be artwork for Blue Dragon. There is one big noticeable difference, though — the art scheme is completely different from the cartoon look of the original. With DS games as well as an Anime in Japan all corresponding with the visual scheme of the original, it wouldn't make sense to change that now. So where does that leave us? How about Lost Odyssey 2? The look and feel you get from this piece of artwork scream Lost Odyssey, and the fact that LO sold better than Blue Dragon would suggest that Mistwalker would continue that series before anything else.
Microsoft wants Lost Odyssey to be the 360's Final Fantasy, so it would be no surprise if Mistwalker's next game is in fact a sequel to its hit Lost Odyssey. Although if you ask me, both games deserve sequels and both games could become flagship franchises for MS in the land of the risen sun if they invest time and money into them. Mistwalker has been fairly quiet as of late and with GDC and E3 both coming up rather soon, expect an announcement regarding their game at either event.
TGR Rating: Likely
Is a Formula 1 game coming this year?
With the Formula 1 season fast approaching (next week, in fact), dreams of racing around Monaco as Lewis Hamilton on the Xbox 360 or PS3 seem to be as much of a reality as Force India winning a race, or finishing it for that matter. Anyway, with the licence no longer with Sony, Formula 1 games will now be gracing the Xbox brand for the very first time, but it seems that the wait will be longer than expected, as word has reached us that Codemasters have delayed the game until next year.
According to the latest issue of the UK version of the Official Playstation Magazine, the PS3 version of the game has been pushed back to next year. Due to this rumor, gameswire.net have published a story that confirms this but also says "sources in the know" have also said that the 360 version will be pushed back as well. Some consolation comes from the fact that Codemasters will be releasing the PSP and Wii versions of the game this year, but only because they don't want to piss off the rights holders. That isn't what we really want to hear is it?
Codemasters has already had a press event announcing DiRT 2 among other projects to be released this year. No surprise that a Formula 1 game wasn't even whispered at said event, so these rumors are most likely true. With no mention of any F1 game from Codemasters there is only one rating we can give this, though we will try and get ahold of Codemasters on the subject soon.
TGR Rating: Rumor Killed
Zombies in Call of Duty: Modern Warfare 2?
Wow. Hold on just a minute! Zombies in Call of Duty: Modern Warfare 2?!? Tell me I'm dreaming! You may well be thinking the same as me, but according to sarcasticgamer.com, Zombies may very well be bringing their awful, smelly arses to Modern Warfare 2. Since the announcement by Activision that Call of Duty: Modern Warfare 2 is in development at Infinity Ward and due for release this year, everyone has been excited that one of the most played online games will be getting a proper sequel, but until now, there has been no word on what new features the game might include.
The popularity of the zombie mode in Call of Duty: World at War took everyone by surprise and has fast become the number one mode played on CoD: WaW, so it's not a total surprise that Infinity Ward is thinking about incorporating it in MW2. The surprise, though, comes in the fact that they are apparently thinking of putting it in the bloody single-player story! So is Modern Warfare 2 going Resident Evil on us or something? The source said it would be "zombie based. Marines v. Zombies." I believe that it wont be in the single-player aspect of the game. How the hell would that work? The marines get transferred to Racoon City on a mission to find Leon Kennedy or something?
Without a doubt, the developers at Infinity Ward would have watched CoD: WaW closely, and it seems that zombie mode has tickled their fancy. Will it be in single-player? I hope not. Will it be in the multiplayer? I hope so. This, my friends, is a given.
TGR Rating: Highly Likely
"