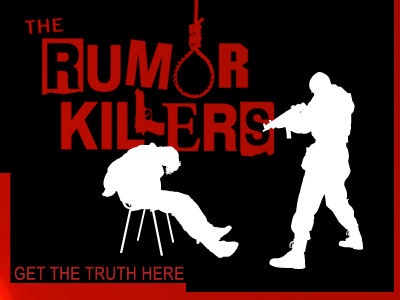 Marvel vs. Capcom 2 coming to XBLA and PSN?
It's considered the best crossover fighting game ever, developed by fighting gods Capcom of Street Fighter fame, Marvel vs. Capcom 2 became an instant hit building on the already decent first outing released a year before. It was fast, it was brutal, and most importantly it was fun to play. Originally released in the arcades and on Sega's Dreamcast in 2000, it later received ports to the PlayStation 2 and Xbox in 2002, 2003. With a vast array of characters available from both sides including Spiderman, Wolverine, Ryu, and Ken to name a few, Marvel vs. Capcom 2 was a huge hit across the board.
This isn't the first time Marvel vs. Capcom 2 has been mentioned in Rumor Killers; the last time this game was mentioned here was almost a year ago when Marvel exec said in no uncertain terms that it wasn't the last we had seen of this franchise. Recently, rumors have been surfacing once again for this legendary fighter to be getting a downloadable re-release on Xbox 360 and PlayStation 3. This time the rumors consist of an ESRB check and a certain person letting on more than he should regarding said game.
First off is the rating board that somehow always seems to leak game announcements before it should. It was first spotted a while back, but it seems a rating for Marvel vs. Capcom 2 is still up there for PlayStation 3 and Xbox 360 as a downloadable release. The second clue comes from Mr. Wizard, head of the Evo Tournaments, who also shared information regarding the announcement of Street Fighter IV before Capcom unveiled the game. This time, a fan on the Shoryuken forums asked him about an apparent typo that listed the game on PS3. The comment was, "Lol ok I'm dumb. Ok thought maybe you guys knew something we didn't," and the response: "Oh we do." What more can you say after that?
With the recent success of Super Street Fighter II Turbo HD Remix on XBLA and PSN, Capcom would be stupid not to release the original on XBLA and PSN or even better, do a HD Remix of Marvel Vs Capcom 2. Either way, it's coming, and an announcement is coming soon.
TGR Rating: Highly likely
Warhawk in Space?
Yes please!
The online-only title Warhawk is one of my most-played games. 32 players spread out in huge online maps fighting it out for territory using tanks, planes, or sneaking around on foot is one of the many modes I, and many other gamers enjoy playing. The game can produce tense, explosive battles, and with Incognito bringing out constant updates and booster packs, Warhawk has become an online gem.
With all that in mind, how would you like to play a "Warhawk type game" in space? Intrigued? Read on. A couple days ago we all learned that Dylan Jobe announced the founding of his new studio, LightBox Interactive. The studio consists of employees that have all worked on Warhawk and all Warhawk's booster packs. But it wasn't this announcement that got people buzzing, it was the rumor Kotaku published a few hours later regarding said company.
According to Kotaku's informed sources, the newly formed studio is hard at work on a new take on Warhawk, described as Warhawk in space. Besides that it has been in development for a while, more information is non-existent, but Dylan did have this to say: "We're incredibly happy to continue working with Sony Computer
Entertainment America and World Wide Studios. We've got a great relationship with them and I'm really proud of our new partnership. With regard to the inevitable 'What are you guys working on?' it's way too early to comment on anything, but I can say that we have some really exciting stuff in development that our Warhawk fans *and* new players will love."
Well there is a hint in there that Warhawk fans will enjoy their next game so Kotaku's rumor doesn't seem so far-fetched, and it seems more than likely that the game could be heavily based on Warhawk. We wait in anticipation.
TGR Rating: Likely
Virtual Console coming to the Nintendo DSi?
The DS is a phenomenon, over 100 million sold worldwide with a demographic ranging from young children, to grandparents, to "hardcore" gamers. It is simply an incredible feat by Nintendo to have the DS so widely received by the world. One would think with all this money they are getting and with the DS selling extremely well all over the world, that Nintendo won't bother as much to improve their services to consumers… but they'd be wrong, dead wrong.
With the release of the DSi in Japan, it has already gone on to sell 2 million units in Japan alone. The handheld's American and European release is expected in April, with people already gleaming with excitement to get their hands on the updated DS, but if this rumor is true, then that excitement could increase tenfold. According to Kombo, an invited to an event held by Nintendo for platinum members of Club Nintendo revealed that a version of Virtual Console could be coming to DSi, which means owners could be able to download games straight to the system. The following is what is known at this time:
– Will be only able to download Nintendo GBA/GB titles at first
– GBA/GB games will be region-locked
– Will be able to run the games from an SD card
– Calculators will be downloadable
– Opera available for download on DSi launch day
– Confirmed that owners will receive 1000 free points
That's pretty damn good if you ask me. If such an announcement is going to be made then it couldn't come at a better time with GDC kicking off this week. It seems Nintendo likes rewarding its customers with all these cool features the DS has, and it looks like people will son be playing the very first Pokémon all over again.

TGR Rating: Likely
"