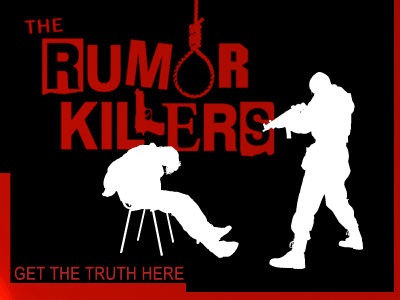 Mass Effect 2 on PS3?
It's been rumored for a while now, but the sequel to the hit Xbox 360 exclusive Mass Effect from BioWare has been announced. A couple of weeks after the game's console-unspecific announcement, a press release was published announcing the game for a 2010 release on Xbox 360 and PC — no mention of the rumored PlayStation 3 version anywhere. So, the game has been officially revealed; it's officially heading for the Xbox 360 and PC where the original made its name. Surely there won't be a PS3 version right?
If there was categorically no way a PS3 version was in the cards, BioWare would just shoot it down, saying a firm no to anyone who asked them said question, but they failed to do so at GDC. While sitting in on a demo of Dragon Age: Origins vg247 asked Ray Muzyka and Greg Zeschuk point blank if there was a PS3 version in development, to which they responded; "We have announced Mass Effect 2 for PC and Xbox 360, We have no comment beyond that." Not the most assuring remark for 360 fanboys who regard this as their next big game. You can clearly see that there was no firm "No" other than they have no comment beyond that. So what does that mean?
The first scenario could be that they are contemplating developing a PS3 version but are unsure whether or not to do so, considering the first game hasn't graced the platform. The second scenario could be that they are currently in talks with Microsoft and parent compant EA on an exclusivity deal to keep the Mass Effect series on the Xbox 360. The third scenario is that there is a PS3 version in the works but the game will be a timed exclusive to the Xbox 360 and therefore no mention of the PS3 will discussed until release on the 360. Our gut instinct goes for the second scenario. BioWare has a great relationship with Microsoft and so does EA; there are probably talks behind the scenes regarding exclusivity rights to this game and whatever contract was put into place regarding the series when EA acquired BioWare… after MS published the first game. Microsoft is not stupid, they need big hit games and this is one of them.
TGR Rating: Unlikely
Will Ace Combat be landing on the PS3 soon?
When you think of air combat games you think of one series and one series only, Ace Combat. The series has been the premier fighter pilot game for some time and has gone on to sell extremely well on PlayStation consoles, so when Ace Combat 6 was announced a while back every PlayStation fan was happy that their favorite fighter sim would be getting its first HD treatment on Sony's PS3. Well that happiness lasted little over a few minutes as it came to light that Ace Combat 6 would be heading toward the Xbox 360 only. Since then it's gone on to sell fairly well and also pushed consoles for a week in Japan, but wasn't really the impact that was expected.
It's been way over a year now since Ace Combat 6 was released on the 360 and still no sign of the once-PlayStation-flagship title making its way back home, until now! PS3center has discovered a job listing on Namco Bandai's official website (Japanese one) asking for an artist that can create textures and models for fighter planes for a future PS3 project. Well, you can't get more obvious than that, unless Namco surprises us all and develops a new fighter flight sim, but why would they do that?
Namco has been giving the PlayStation 3 some love lately with the recent announcement of Katamari Damacy Tribute for the PS3 and now a possible announcement of an Ace Combat game, as well. The question is, will this game be a port of Ace Combat 6 or will it be a completely new installment? I suppose the biggest question of all, though, is will it be on PS3 only or will it also come to 360? Namco has gone down the multiplatform route with Tekken 6 being announced for a simultaneous release on both platforms, and with Soul Calibur IV proving to sell better on 360, then this new game may well come to both, unless of course it is just a port. Either way, PS3 fans can look forward to a new Ace Combat game very soon. I feel the need, the need for the speed.

TGR Rating: Highly Likely
A new Ratchet & Clank game coming to the PS3?
Ratchet & Clank have become a symbol of all things PlayStation. The platforming duo has been around longer than I can remember with Insomniac topping the last installment every time a new one is released. Their PlayStation 3 debut was greeted with great critical and commercial success, and the PSN title, Ratchet & Clank: Quest for Booty, was available not so long after the retail game was released. With two Ratchet & Clank games already available one would think they would be taking some much needed time off, right? Wrong! Our friends over at PlayStation Lifestyle have come into some interesting information that could excite PlayStation fans around the world.
An unnamed source over at Insomniac games has let PSLS in on a secret that a new Ratchet & Clank game will be announced very soon. He didn't give any other information other than the game's initials, ACIT. Well to make a long story short, Sony announced at this week's GDC that Ratchet and Clank will be making their way back to the PlayStation 3 in Ratchet & Clank: A Crack in Time.
The game follows Tools of Destruction and Quest for Booty, with Ratchet traveling through time on a quest to rescue Clank. The game will be released this fall for the PlayStation 3, but there has been no word as of yet if it will be a retail or PSN game. Who cares, anyway, huh?

TGR Rating: Confirmed
"