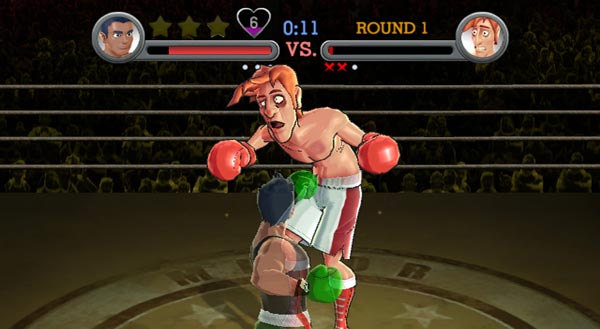 Today on TGR…
Resident Evil Changed for the Worse
Stew Shearer explains why Resident Evil 5 doesn't belong in the Resident Evil franchise. Is this an evolution of survival horror or a severe tangent? Chime in with your opinion!
The Good, The Bad, and The Shipping: March 29 – April 5
Let TGR writer Nick McCavitt save you the trouble of calling Gamestop with this handy list of all releases this week. Big (though thematically divergent) titles include Guitar Hero: Metallica and Gardening Mama.

BITMAPS 71: Your Ticket to GDC 2009
And just in case Kojima's keynote didn't give you your fill of pictures, TGR writer Lawrence Sonntag shares a bevy of photos from the show. This is your chance to see parts of GDC not covered by most outlets – including alleyways of trash and cameras that can take pictures of the distant past.
Sony Wouldn't Be Sony Without…
Heath Hooker takes a look at all the franchises that have changed Sony from that company that makes Walkmans to a powerhouse in the gaming world. Sure, we have God of War now, but where would Sony be without Crash Bandicoot, Jak and Daxter, and Shadow of the Colossus?
Microsoft Wouldn't Be Microsoft Without…
Join TGR writer James Barr on a quest to discover a property that doesn't rhyme with payload that defines Microsoft in the gaming scene. You never know, there might be one or two!
And, on the rest of the internet…
Warren Spector wants cheaper games
Deus Ex designer and Junction Point Studios lead Warren Spector commented on the inordinately high price of games in an interview with gamesindustry.biz today.
"We've been a niche medium that over-charges for its product and therefore generates a lot of revenue which makes us a little bigger than Hollywood," Spector said, "which is crazy."
He reasons that games should be impulsive purchases, and that the current price point drives away prospective customers. I'd say he's on to something, especially given all the belt-tightening going around lately.
Mass Effect 2 footage leaked
A few minutes of early footage from Mass Effect 2 have leaked onto the internet, courtesy of GDC 2009. The video shows some combat and dialogue, which should give hungry gamers some food for speculation.
Wii Shop Update: Super Punch-Out!! and Bonsai Barber
The Wii shop channel is fatter by one SNES and one WiiWare title today. Super Punch-Out!! allows players to trade blows with jiggling boobs while Bonsai Barber is a "first-of-its-kind "first-person-groomer" game."
Yeah, laugh now, but remember when you were laughing at games about weighing yourself or cooking? Not so funny anymore is it?
The Dishwasher: Dead Samurai to release this Wednesday
Awesome indie action game The Dishwasher will hit the Xbox Live Arcade this Wednesday. The game stars an "undead samurai dishwasher in a dystopian universe is on a quest for revenge against the evil cyborg army."
If that dropquote wasn't enough to get you excited, you can also play with a guitar peripheral and "unload electric death by playing wicked solos, perform basic movement, and use the guitar's motion control to rip through enemies with a razor-sharp headstock."
See why it's awesome, now?
"