Today on TGR…
Making Gaming Gayer TGR writer Stew Shearer puzzles out why homosexuality has no presence in video games:
"Video games have a problem. They are the future of entertainment; more profitable and arguably popular than films, books, and music. As portrayals of social attitudes, however, they often tend to be relics."
Assassin's Creed 2: Expanded Info
Assassin's Creed 2 has been confirmed, but not much was known about the game until now.
UFC 2009 Undisputed Demo Hits XBL and PSN April 23 Now you can break people's faces in limited quantities, and for free!
On the rest of the internet:
Bethesda Axing Fallout MMO
Interplay, the once-thriving game publisher responsible for Fallout and Fallout 2, has filed their 10-K for 2008. A Fallout fan with way too much time on his/her hands combed through the document, and found the following:
Interplay recently received notice that Bethesda Softworks, LLC ("Bethesda") intends to terminate the trademark license agreement between Bethesda and Interplay which was entered into April 4, 2007 for the development of FALLOUT MMOG… Although the potential damages are currently unknown, if Bethesda ultimately prevails and cancels the trademark license agreement, Interplay would lose its license back of the "Fallout" MMOG and any damages resulting therefrom are unknown at this time.
Such a shame, if any property could use an MMO, it's Fallout.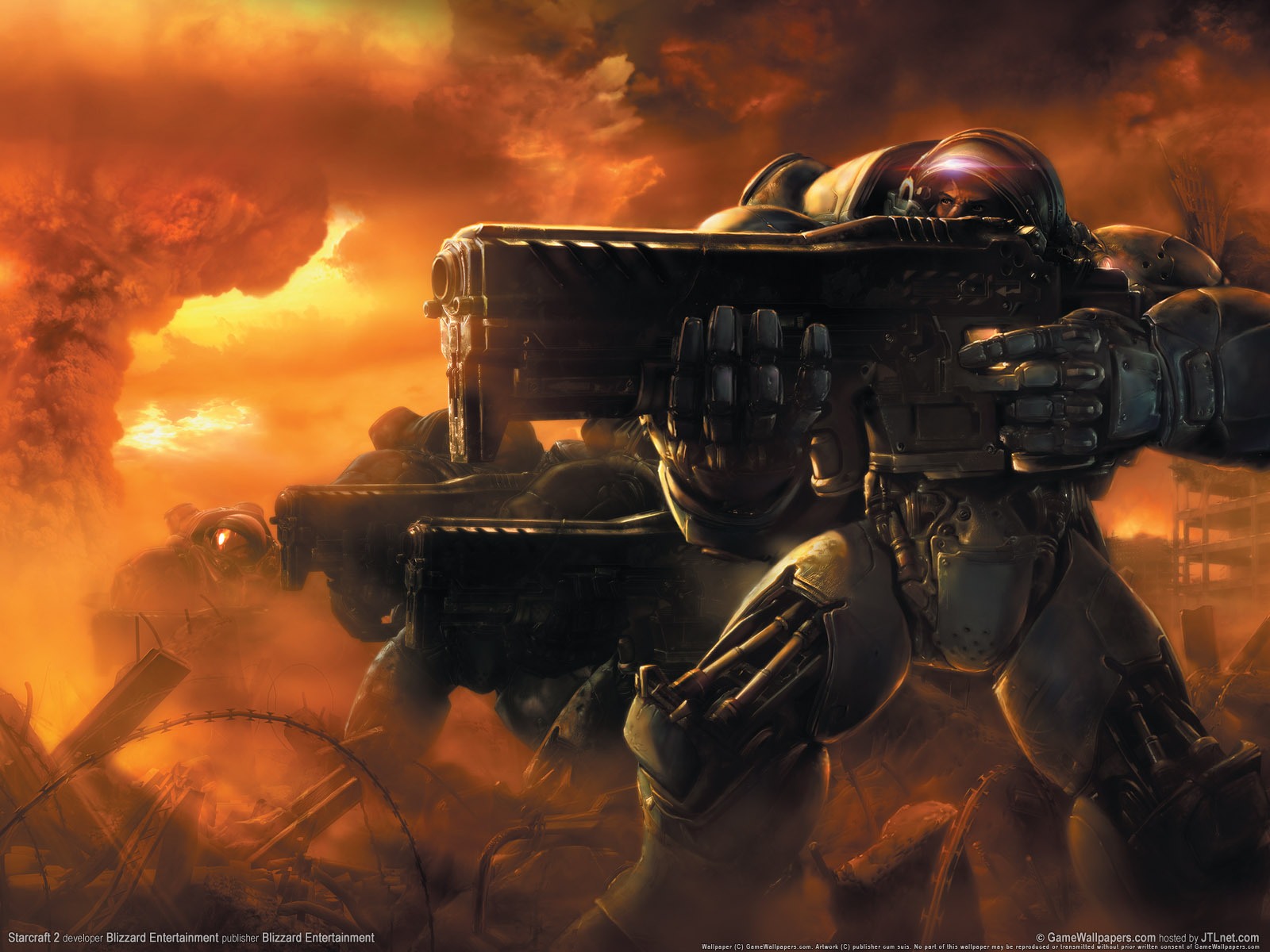 Starcraft II Battle Report 2 posted
While details of the report leaked early, strategists looking forward to the next Starcraft can now watch the second Battle Report, which features a commentated match between two developers.
Check out the sweet bunker rush – hot stuff.
Assassin's Creed 2 coming this holiday
The next Assassin's Creed, which will take place in Renaissance Italy, will hit stores holiday 2009 on all current-gen platforms.
To all the folks that were peeved by the ending of the first game – that wait wasn't so bad was it?
Bionic Commando demo coming this month to 360
Capcom has announced that their NES revival Bionic Commando will hit the 360 this month in demo form. The demo will be multiplayer-only, allowing players to participate in an eight player deathmatch game on a single map.
PS3 and PC gamers are out in the cold, however, as this story reports that Capcom has no plans to release the demo on any other platform. Current intel suggest that those platforms are not rad.
Demigod patched, hopefully playable
Gas Powered Games' Demigod has had a rough launch, thanks to several issues that keep people from playing the game. The folks behind the game are hard at work though, as evidenced by a patch for the game on Day 2.
Hopefully this patch fixes some issues, because consumers aren't the only ones waiting around.
Target offering a reserve program with actual benefits
Forget threats that you won't be able to buy the game, forget crappy posters or little figurines you never use, retailer Target is finally giving gamers a legitimate reason to pre-order games.
Customers can reserve select titles for $1, and provided the game is bought within one week of release, Target will include a $5 dollar gift card with the purchase. This gift card can presumably be used for the next game, or maybe that salt and pepper shaker set you've had your eyes on.
Unlike other retailers, Target doesn't yet offer preorders on every title. Currently, the list is as such: Punch-Out!!, EA Sports Active, Ghostbusters, Indiana Jones and the Staff of Kings, and UFC Undisputed 2009.
Hideo Kojima discusses western developments, Metal Gear remakes
Metal Gear creator Hideo Kojima discussed a range of topics with Kikizo including his attempts to merge eastern and western development styles and Metal Gear's legacy.
Kojima is always great to hear from, and this interview is no different.
"