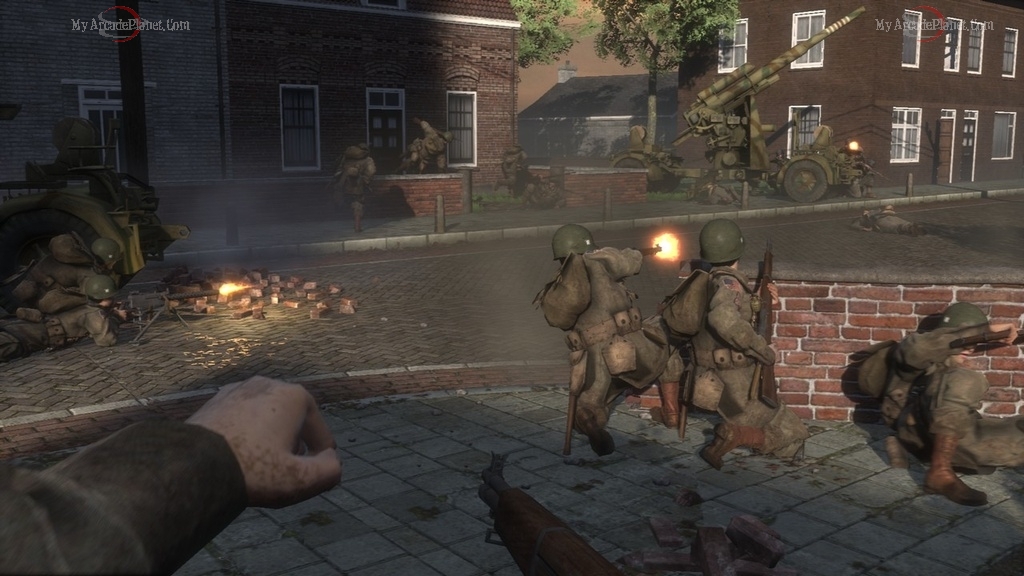 Brother's in Arms: Hell's Highway Preview
Written by XTheGreyGhostX
Published by CroTech
For their first foray into the next-gen console market, the award-winning WWII shooter is back in this third installment of the series. The creative team at Gearbox is taking off the gloves and dishing out what looks to be the ultimate WWII game. Taking place not in France like the last two games but in Holland during Operation Market Garden. You will live some of the fiercest fighting of the entire war. The environments are a change from the previous titles which showed only fields or towns. They will have a larger variety of environments ranging from swamps to towns to windmill studded fields.
Gearbox is being very tight lipped about the new features and modes but has released some information. For one thing, there is a third squad for you to command. Described as your "do anything" squad, they come equipped with the biggest toys at your disposal including Heavy Machine Guns, Bazookas, Mortars and Air strikes. Other key features include destructible environments, no transitions between action and the cut-scenes, cinematics and helpful Allied squads and civilians. Another interesting feature is the new first person body. When you look down you will see your boots and body. This is how you will check your supply of grenades. You will look and see how many are hanging off your belt. Gearbox has also talked about a deeper look into your squad mate's emotions and what happens to people in war.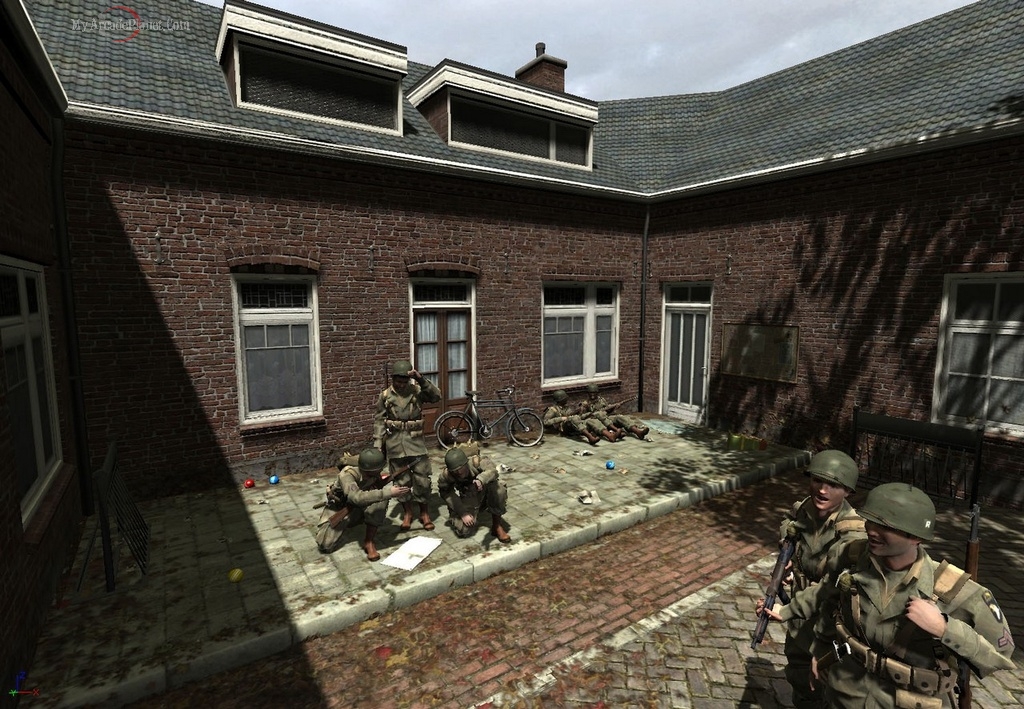 "Quit hustlin' fellas, time to fight"!
Not much has been said about the online play either but it has been reported that the game will have death match, team death match and will also support clans and squads. Gearbox boasts that they are trying to have 32 players in a game making it one of the largest player capacity games on the next-gen. It will have a Halo like match making system were you will be paired with people around your own skill level. They have also said that they have done tweaks including reducing the suppression indicator and adding new commands like jumping over walls to your squad menu.
However way you look at it, Brothers In Arms: Hells Highway is shaping up to be one of best looking, most ground breaking and most anticipated games of all time. Here's hoping it will be better then anything we can imagine.
"