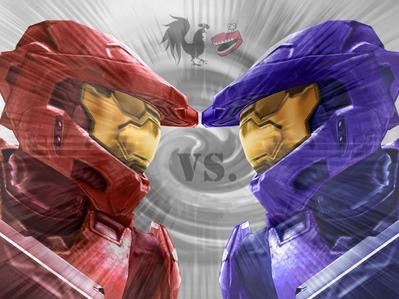 We have all thought of a great movie idea at one point in our lives. However, until the past few years, there has been no medium to which we could bring our ideas to life. This has all changed with the revolutionary art form of machinima.
Machinima is the form of creating a film by using 3D graphic engines such as video games. Now, I am sure we all know we can easily create our own films with our dusty camcorders. However, unless you have a high-cost compositing program, and years of film editing education, it is nearly impossible to achieve high end effects such as firing guns, flying cars, or blasting explosions. Through machinima, one can create their own film masterpieces. Whether it is a sci-fi flick or a romantic comedy, the only limit is the imagination.
Machinima first began getting recognized when the extremely popular Red Vs. Blue series was created by Rooster Teeth Productions. Since then many small teams began to form around the community. As time went on, the quality began to increase. Game developers began to take notice in the rapidly growing art form. Now many game developers such as Bunige, Blizzard, and EA are very involved and supportive of the machinima community and even import features into their games which can allow machinima makers to have more options when working with their creation. Even big companies such as Warner Bros. have taken part in machinima. It is a growing phenomenon that anyone can take part in. It requires no expensive software and no college experience. Machinima makers range from ten year olds to people who are in their forties and beyond.
Machinima is continuing to be treated on a more professional level. Some colleges are now offering machinima courses for their students. There are hundreds of machinima web sites out there which offer you many different recipes for machinima brilliance.
One of the most aspiring machinima web sites out there is MachiniCast.com. MachiniCast.com has many features which turns itself into the number one source for any machinima maker. It has a frequently updated machinima news system which will allow all machinima makers to post any news about their upcoming creation that they desire. It has its own very high-end machinima upload system in which people can easily upload and share their creations with the rest of the community. It has its own community forums and hosts many machinima contests such as Machinifest. But one activity the site is currently hosting right now is its First Annual MachiniCast Machinima Award Show. The MachiniCast Machinima Award Show will allow machinima creators and actors to be rewarded for their hard work. It will consist of a nomination process, a voting process, and a video which will include the winners of the award ceremony in a stylish and entertaining manner. For more information on the MachiniCast Machinima Award Show, you can visit http://www.MachiniCast.com.

Machinima is continuing to grow like never before. You can expect to see a lot come out of it throughout the future of gaming. I would like to encourage everyone to check it out and see if it may become something that you would like to become a part of.
"