Disclaimer: Rumor Killers is a speculative opinion piece and is by no means intended to disclose as fact whether a rumor is true or false – even though the Rumor Killers team are usually right (usually…)
Killzone 3 next year?
Somewhat predictably, strong rumors of a new Killzone game have finally emerged via a Official Playstation Magazine's suggestion that Killzone 3 will be released in 2010. Few details were revealed by the article titled "The Secret Games of 2010", but it stated that "insider slips" revealed that Killzone 3 is deep in development, as well as suggestions that Resistance 3 may also emerge within the next year.
Killzone 2 was a fairly big success for the Playstation 3, reaching nearly 2 million units sold worldwide to date and becoming the fastest Sony-published title to reach 500,000 sales in the US. It was also the most expensive Dutch game ever developed, with Amsterdam-based Guerrilla Games using a budget of approximately $21 million. What do all these stats really mean? That the Killzone franchise is big business, so a new Killzone is of course extremely plausible.
Having said that, despite relatively good sales figures, Killzone 2 arguably failed to be the huge console seller that it should have been in the US. PlayStation 3 unit sales were approximately 276,000 in February 2009 when Killzone 2 was released, an increase of 73,000 from the previous month yet still lagging behind the Xbox 360's 391,000 sales that month. By March, PS3 sales had declined to the more typical figure of 218,000. With the PS3 still looking for a game to truly shift it off shelves, Killzone 2 failed to set the world alight in the way Sony hoped it would.
Killzone 2 took almost 5 years to develop which may go some way to explaining why it wasn't as huge as it should have been. That Killzone 2 took five years to develop makes the suggestion that Killzone 3 will be out a mere 18 months later very questionable. Is this actually possible to achieve? Presumably Killzone 3 would be using the same game engine as its predecessor and possibly the same multiplayer structure. But would this be to the detriment of the series? Would Killzone 3 be to Killzone 2 like ODST is to Halo 3, an extension of a similar concept rather than a truly new game in its own right?
Only a silly person would dismiss the chances of Killzone 3 arriving at some point in the future, it's practically a certainty. Whether it will be released in 2010 or not is the quandary. Assuming there are no problems during development, which seems likely considering the Killzone 2 engine would surely be adapted for it, I can't really see any reason why Killzone 3 won't make an appearance in 2010. It may well be near the holiday season, so around the same time as Gears of War 3, but it'll certainly make for an interesting console war around Christmas 2010. Get your pre-orders in now!
Jen's Verdict: True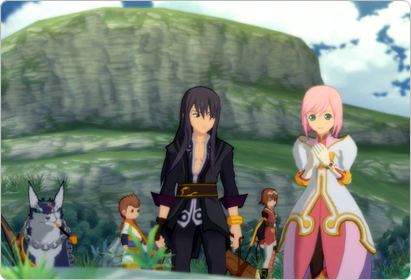 Tales of Vesperia Sequel?
From one sequel to another, and cutesy Japanese role-playing game Tales of Vesperia's potential successor. According to VG Chartz, the first game was a little under-appreciated upon its Xbox 360 release with worldwide sales only massing 420,000 since its August 2008 launch. However the PS3 copy's sales figures, despite it only being currently available in Japan since its September 2009 release, show a great improvement with sales figures of approximately 300,000 already. So it's a little unsurprising that rumors of a sequel have swiftly emerged.
During the premier of the Tales of Vesperia movie First Strike, Namco Bandai's Makoto Yoshizumi mentioned there's a strong chance of a sequel to the game being made. He stated that there is desire in the staff to develop such a game and that Namco Bandai is now considering it. According to the panel at the press conference, numerous ideas are being considered for the sequel and there are still plenty left to utilize in the Vesperia world.
Games in the Tales series are mostly unconnected to each other so the idea of a direct sequel is intriguing. It has been attempted before in J-RPGs such as with Final Fantasy X-2, which enjoyed commercial success. Besides selling 5 million copies worldwide, it was also very cost-effective in that it only required a production team that was one third the size of the previous installment Final Fantasy X. Such success must surely be taken into consideration by Namco Bandai when it comes to contemplating a sequel. Vesperia has its own prequel film detailing the earlier life of the protagonist Yuri, and that in itself suggests that there's a thirst for more. RPG fans love being able to take in more of the game worlds they become so attached to.
Having said that, and bearing in mind that Tales of Vesperia on the PS3 hasn't yet reached the American or European shores, I wouldn't expect a sequel any time soon. If what Yoshizumi says is true, the sequel is still nothing more than an idea from the designers. As it currently stands, this really isn't a substantial enough rumor to be any more than simply a distant hope for the future. If you are keen to see more of the Vesperia world, however, putting your money where your mouth is may be the way to show Namco Bandai just how popular their series really is.
Jen's Verdict: False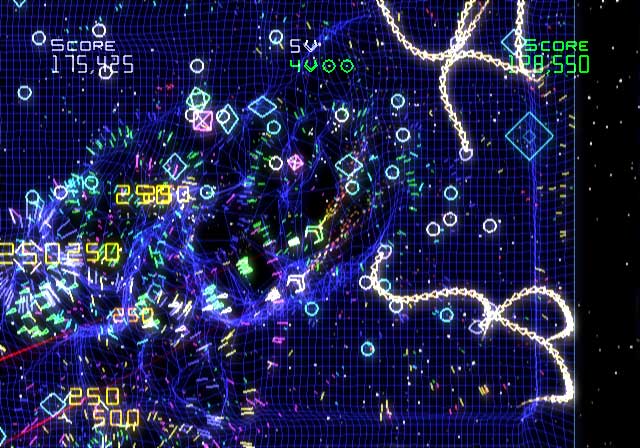 Xbox Live price to rise?
It's the rumor that many Xbox fans have been dreading. Before you panic, let's look at the details.
Michael Pachter, the rather outspoken industry analyst, has suggested during an interview with GameTrailers TV that with Microsoft's declining profit margin, the American giant would be forced into raising the price of Xbox Live Gold subscriptions over the next few years. He also intimated that the it would need to increase to $100 a year, double its current price. before finally suggesting that Microsoft's ultimate aim is to kill off the PC multiplayer gaming market, a very controversial thing to say that's guaranteed to enrage many PC gamers.
The real issue with this possible price increase is just what Microsoft are going to offer to make it good value for money? Although few could say that the Wii or PS3's online capabilities are on par with Xbox Live, they are both free services. In the PS3's case, its online service is gradually improving and making inroads towards being Xbox Live's equal. Both the Wii and PS3 offer an Internet browser which the Xbox 360 <b>still</b> doesn't offer. With the gap narrowing, coupled with the current global financial climate, is now really the best of times for Microsoft to push through a price increase?
It's possible that, rather than increase the price of a Gold Membership, a new tier of membership could be created which would offer extra features for the increased price. However, I would have thought this would most likely offer functionality such as the Twitter and Facebook capabilities rather than anything new or truly revolutionary.
Pachter has had a bit of a patchy record regards his predictions being accurate. At times he's been correct such as his prediction of the demise of Midway, but he's certainly courted controversy such as his comments on MMO gamers all being addicts. It does feel like at times Pachter simply likes having his name in the public eye.
As it stands, I can't see an increase coming any time soon. With the new features such as Last.FM and Twitter arriving in November, it seems like pretty short notice to suddenly implement such a drastic price hike. It is possible, howeve,r that in years to come Microsoft may adjust their pricing plans to add a new more expensive tier, but this seems very unlikely for the time being.
Jen's Verdict: False, for now.
"