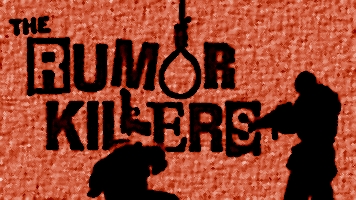 Blu-ray Coming to Xbox 360?
Oh, Steve, you've done it again! After making the Internet explode earlier in the year by claiming a new Xbox model will see light of day in 2010, this week Ballmer, the Microsoft CEO, spread a speculation pandemic across the web about a Blu-ray add-on for the venerable white box. Gizmodo were patient zero, putting up an interview with the sensational headline "Ballmer Talks Natal, Says Blu-ray Add-On for Xbox Coming".
This will-they-won't-they tale has been going on for years now, of course, with stories linking Blu-Ray with the 360 popping up almost as much as the dreaded 'MGS4 on 360?' rumor – although at least the latter seems to have died down latery. Phew! (way to tempt fate – Ed.)
This mischievous quote in question came after Ballmer being asked whether future 360s will get an internal Blu-ray drive: "I don't know if we need to put Blu-ray in there – you'll be able to get Blu-ray drives, can get Blu-ray drives as accessories", the big cheese said. Of course, the comment looks innocuous enough; it suggests that users can just get their mitts on a separate Blu-ray player if they want one. The fact he then went straight into proclaiming Microsoft's 1080p on-demand service the "future of movies" also casts doubts on Gizmodo's take of the situation. One thing's for sure: Ballmer won't accidentally call something an 'accessory' ever again.
Still, the incident caused the Internet to light up with speculation, with Microsoft mouthpiece extraordinaire Major Nelson weighing the next day in an attempt to end the rumors: "As we have said in the past, we have no plans to introduce a Blu-ray drive for the Xbox 360," he said. Yet his post was met with ample speculation in his own comments thread, with plenty of users claiming some sort of Blu-ray add-on as inevitable: "I do not believe you, Major Nelson. Where there is smoke, there is fire," commented poster chunkubis, and Vasilii Zaytsev responded with an erudite "Suuuuuuuuuuuure". But is a Blu-ray add-on really practical?
Let's think about it for a second: putting a Blu-ray drive in, under, on or around the 360 would be an enormous coup for Sony. With the US price for the Xbox Elite and the PS3 Slim both fixed at $299.99, Microsoft's machine already comes off worse for value. In the UK it's slightly different, with the Elite selling at £199.99 and the PS3 coming in at £249.99, but even then the Wi-Fi capable, Blu-ray-playing PS3 is edging it; it's no wonder the PS3 has been enjoying such positive sales figures since the Slim's launch. Marketing and creating a likely-expensive add-on drive would be suicide for Microsoft's entertainment division.
Plus, there's never been an add-on drive in the whole of history that's been anything other than a complete shambles. Think about it.
Interestingly, the whole incident shows just how much the entertainment industry factors into a modern console's lifespan these days. We used to count ourselves lucky if the temperamental NES would even play games.
Martin's Verdict: False.
Bethesda to Buy Valve?
First it was EA, then it was Google, and now even Bethesda seem to be after Valve's lucrative coffers, at least if some speculation on VG247 is to be believed.
The source of the speculation came from an excellent article on Eurogamer that discussed the future of digital distribution. It said the following: "it's also worth watching closely what happens to Steam in the coming months. Unconfirmed industry scuttlebutt suggests that Zenimax – the parent company of Bethesda, which made headlines back in June when it acquired legendary PC studio id Software – is still on the acquisition trail, and has been making eyes at Half-Life creators Valve across the bar."
First things first, it's worth pointing out that the purchasing, were it ever to take place, would be done by Bethesda's parent company ZeniMax, rather than the Bethesda themselves. Of course, the rumor is explicitly unconfirmed – meaning the whole situation is particularly hazy and intangible. The real prize here, of course, is obviously reaping the immense profits of digital distribution platform Steam rather than having to deal with the perennially delayed Half-Life series.
It would certainly be a good move for ZeniMax. The Fallout 3 publisher has come out in 2009 with the notion of becoming a broader, more authoritative games publisher, and (as the Eurogamer article states) have turned their claim into hard, credible fact by acquiring renowned studios Splash Damage and, notably, id Software. The Steam platform, which exists as a license to print money, would be a solid foundation for ZeniMax to cement their reputation as a publishing force to be reckoned with.
But these 'Who Would Buy Valve?' articles tend to crop up fairly regularly, and that's mainly because there's unlikely to be a businessman in the world who wouldn't like to get their hands on the celebrated developer. They're at the top of their game, and that's without the commercial power of Steam in their back pocket. It's hard to get a concrete figure for how much the service makes for Valve, but judging solely from the wealth of Steam games I've purchased, they're probably rich enough to buy the Moon.
Then there's the 2008 Gamasutra article from 2008 that famously made public the following: "If anyone is interested in acquiring Valve, VP Doug Lombardi is 'happy to have that conversation.'"
Would Valve entertain a buyout offer from ZeniMax? Probably. They're in no worse position than anybody else, and they're serious when it comes to acquisitions; they raised $300 million in 2007 and another $105 million for id Software earlier this year. Big numbers, but does any of this directly translate to purchasing Valve? Unfortunately not.
Considering the purchase and actually making it are two different things, kind of like how I want a HD projector but can't quite justify spending all that money on one. But, like, bigger and with more men in suits holding graphs. So let's be clear. Do Zenimax want to buy Valve? I think so. Will it happen? Doubt it.
Martin's Verdict: False
The Who: Rock Band?
Esteemed The Who front-man, Roger Daltrey, told The Republican this week that Harmonix (presumably) are "going to be doing a Who [Rock Band] next year". He also mentioned that "they can burn our books, they can burn our paintings, but they can't stop us singing and making music" – poignant words, but there's no chance in hell of my successfully doing either. Which is one of the main reasons the Rock Band games are so popular, I imagine.
Music Game: Band Name spin-offs have only been doing the rounds for little over a year. It definitely feels like longer. In that time we've seen Aerosmith, Metallica and the imminent Van Halen for the Activision's Guitar Hero series and AC/DC Live and, most notably, The Beatles for MTV's Rock Band. The Who are no strangers to rhythm games, either. "Pinball Wizard" is one of Rock Band 2's staple tracks, and the band has had plenty of other tracks released as DLC for the series
The question is whether or not Harmonix would consider making a game around the band. As a big fan of The Who I would like to say yes, but the band spin-off titles have never seemed to fare as well as their big brothers, the incremental installments. Despite launching to universal acclaim, the future of DLC for The Beatles: Rock Band is in doubt after the title failed to chart anywhere near as prominently as rival Guitar Hero 5. AC/DC Live was also generally unpopular, and in the Activision camp, publishers resorted to giving Guitar Hero: Van Halen away for free. Music games might be some of the most popular and lucrative games on the market, but consumers seem unconvinced about the spin-offs.
As Joystiq point out, it's also possible that the band might instead be receiving a DLC release, much like the recently released Queen and Green Day packs. This would likely make more sense for Harmonix, as trying to work out how to transform The Who's eleven studio albums into a Rock Band game on par with The Beatles would indubitably cost more money than it would make. I would have loved to have seen what Harmonix could do with a dreamscape version of "Heinz Baked Beans", though.
Still, whatever form it arrives in, I'd say it was imminent that Rock Band devotees will soon be able to rock out to everyone's favorite-that's-not-The-Beatles British band. And that can't be anything other than a good thing.
Martin's Verdict: True
"