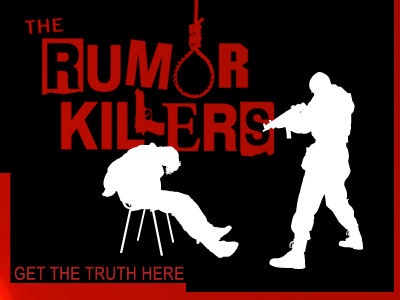 Wii 2 in 2010:
It's something that we all knew was inevitable. Back in 2007 everyone's favorite industry analyst and rumor monger, Michael Pachter, announced that he believed a HD-enabled Wii 2 would be on store shelves within a couple of years. The rumors were exacerbated further in 2008 with Nintendo's Global President, Satoru Iwata, stating that the Wii 2 was being worked on. Thus, it makes perfect sense that details have just been leaked regarding the tentatively named Wii 2 and the possibility of its release in 2010.
MaxConsole.net stated late last week that they had received news from an anonymous Nintendo of France marketing employee detailing specifications of a Wii 2 that include full 1080P support for games as well as a Blu-ray drive. The suggestion being that Blu-ray would be to help combat piracy as well as presumably to provide more modern technology for the system. The leak also suggested that the console would be released in the third quarter of 2010; suggesting a launch just in time for the Christmas rush. It all sounded a little too perfect for Nintendo fans, but according to MaxConsole.net the source has provided accurate news from various insiders in the past, so it is plausible.
The rumor has also been compounded by streaming media analyst, Dan Rayburn, who explained in his blog that Nintendo is in the testing stages of bringing the Netflix service to the Wii. Rayburn did however emphasize that, "Nintendo is also considering holding off on the Netflix service until they release their next generation Wii HD unit in early 2010." Early 2010 sounds rather ambitious compared to the previous insider rumor but it does sound a lot more likely that a new Wii iteration could be on its way shortly.
Somewhat ironically this launch would go against Michael Pachter's latest prediction from May of this year that no "new" consoles would be arriving in 2010 and that 2013 would be much more likely. While it's always nice to see Pachter suddenly backtrack his analysis, this does however strengthen the possibility that rather than being a brand new console, the Wii 2, might simply be an HD upgrade for the system. This would certainly make a lot of sense considering the various media reports that the Wii is "wilting" and starting to falter a bit in its dominance. Compared to its impressive sales figures of 10 million units sold in the US during 2008 with only around 4 million units sold up until the end of September this year, it does look like the gaming world's infatuation with the system is waning, making now an ideal opportunity for a rebooted image.
It seems pretty likely to me that the Wii 2 is on its way, although perhaps Wii 1.5 might be more appropriate. With the possible delay of Netflix to ensure it is released at the same time, it seems like a great opportunity to ensure Nintendo retains their dominance on the console market. Rather than investing in a completely new system at a time of great financial uncertainty, it is a wise move to build upon the success of a previous system and add some much needed features, in particular the High Definition capabilities. Now the only real and urgent question is will there be a choice of color schemes upon launch?
Jen says: True
New GTA teased?:
With The Ballad of Gay Tony still very fresh in our memories, rumors have kicked off regarding what the next installment of Grand Theft Auto will consist of. It was always going to be a matter of when rather than if but if recent information is true; we might see an announcement regarding the next Grand Theft Auto as early as March 2010.
Some rather astute Grand Theft Auto gamers took the time out from playing to spend a bit of time looking through the manual for Episodes From Liberty City. Upon perusing the pamphlet they discovered a fake advert that could hint at a forthcoming new title. The advert shows the cover art from Grand Theft Auto IV inside a heart shaped sign. Below the title are the words 'Liberty City, It's over! Next Stop…' followed by a rip in the advert presumably to provoke such curiosity as to trying to figure out where it could be set. At the end, a simple announcement stating 'Coming in March' suggesting that there could be some big news this coming March.
It might seem a little tenuous to some but when you look at the popularity of the series over the years and Grand Theft Auto IV selling around 7 million copies on the 360, surely a new title is bound to arrive at some point? It's unnerving to say but it also looks like Michael Pachter may be right again with his predictions. He's already stated in the past that the management of Take-Two have told him of a new entry on its way which"[uses] the same game engines as the last version."
The true dilemma with this rumor is mostly whether the timing is correct and just where the game will be set. I suspect an announcement of a new title in March 2010 is very possible, it just depends whether it will be a full title or an expansion. I think an expansion pack is most likely purely down to time constraints and the relative popularity of the likes of The Lost and the Damned meaning that people are happy to play add on titles. This DLC expansion pack supposedly had sold over one million copies by March of this year although no other figures have been released since.
In terms of location, there are so many possibilities. Some sites have suggested London as a possible setting. Gay Tony himself even suggests some London links when mentioning in the game, "we're never going back to London" after Luis mentions the idea of relocating there. It certainly sounds rather scripted in nature. However, I do think it's more likely to stick to an American theme, possibly a San Andreas style setting. The image used in the manual certainly appears to suggest a more dusty setting and possibly a less bustling world than the likes of Liberty City. Whatever it could be, it looks extremely likely a new Grand Theft Auto title is on its way.
Jen says: True
Batman Sequel?
It feels like only yesterday that we were donning the Batman cape and attempting to stop the evil Joker in Arkham Asylum, now it's looking more and more likely that a sequel will be emerging in the future.
Rocksteady Studios' co-founder, Sefton Hill, answered a question in the latest Official Playstation Magazine regarding the likelihood of a sequel. Stating, "I'm not really allowed to comment on that, but there are definitely lots of exciting stories to tell in Batman's world, and I can say that we're really privileged to work on it, and excited about future possibilities," makes the idea of a new Batman title sound extremely likely.
It's an interesting change from last month when Rocksteady's lead narrative designer, Paul Crocker, stated that they were, "just waiting to see if people like the game." Considering the game was critically acclaimed mostly everywhere with an average Metacritic rating of 91% and it has achieved US sales figures on the PS3 and Xbox 360 of over 1 million in just August and September, I think even the most cynical person would have to call Arkham Asylum a hit.
There may be no information as to what the sequel could contain but I'd be very surprised if there wasn't one in the pipelines at the moment. I wouldn't expect it too soon considering no details have been released but surely the very fact that Hill can't comment officially on the matter suggests strongly that a game is in the works, or at least a negotiation is going on in regards to a new title. As a huge fan of the original, I'd love to see a sequel although let us hope the finale isn't as rushed and disappointing this time round!
Jen says: True
"