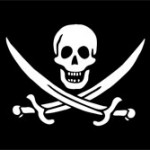 It seems Sony has once again disappointed its users. Rumors were confirmed today when a Sony spokesperson confirmed that the company's PlayStation network will be down until at least May 31, 2011. There was much anticipation about PSN being back online this week. But according to Sony testing has revealed the need for further security measures.
It's also been rumored that there have been additional attacks attempted against Sony's existing servers, however their attempts failed as patches had been completed on them. Responsibility for recent hack attempts has been claimed by a faction of Anonymous. Whether these recent attacks are to blame for the delay is unclear. However the Japanese electronics giant claims to be working around the clock to determine the scope of the breach and to shore up its security to prevent future break-ins.
Shortly after the PSN network security failure was revealed, another breach was discovered on the Sony Entertainment Network. This unauthorized intrusion was reportedly done even before the PSN network was hacked and raises the level of potential identity theft exposure to over 1 million accounts.
The information exposed includes online identities, email addresses, names and home addresses of the people on the network. The Sony Entertainment Network is a separate network from the Playstation Network that hosts multiplayer games for PC and Playstation 3 users, including the game "EverQuest" among others. It could potentially cost Sony $10 to $100 for each credit card or debit card holder if it has to make reparations for the breach, not to mention the damage to Sony's reputation, which could be catastrophic for its gaming division.
Of course this appears to create a great opportunity for Microsoft to crow about it's Xbox Live Service being up and going strong. Of course boasting can get you some undesired attention, as witnessed in the past hacks of PassPort servers.
One thing is certain, this should provide for some interesting conversations at the upcoming E3 event.