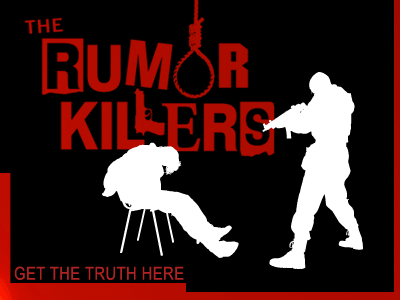 Uncharted 2 at Leipzig?
Ever since it was first announced a couple of years ago, Uncharted: Drake's Fortune has won the hearts of many Playstation gamers; it was the sole reason for me personally buying a Playstation 3. The game centers around Nathan Drake on his action-packed adventure, searching for the fabled treasure of El Dorado, and since its launch in November 2007, it's been an instant hit with sales reaching nearly 2 million worldwide.
With Naughty Dog creating such a rich, vast world with interesting characters, it comes to no surprise that a sequel could well be in the works. Videogaming247 picked up on a French interview in which Christophe Balestra, Vice-President of Naughty Dog, "confirms" that Uncharted 2 is in fact in development. The interview originates from French website Gamekyo.com with a translation below:
"One expected it and Christophe Balestra, Vice-President of Naughty Dog, officially confirms it at the time of an interview with LCI: very good Uncharted: Drake's Fortune will have right to its continuation, of course better according to statements' of the creators. One awaits the first images and information."
Now before you say, "Hey, TGR, this is old," we do know that the interview is from January, 2008. So why bring it up now?
Because of this: a certain David Reeves saying that there will be twelve announcements at Leizpig, and we will put money down that Uncharted 2 will make an appearance in trailer form during the Sony press conference. How do we know? Just trust us.
TGR Verdict: Very Likely
Marvel vs. Capcom 3 Coming Soon?
The Marvel vs. Capcom series has a place in the heart of every fighter and comic-book fan. Marvel vs. Capcom 2 is considered the best in the series and is arguably one of the best 2D fighters to grace a home console; the game upped the ante with 3-on-3 fights with 50+ characters from the Marvel and Capcom universe playable.
Ever since the new current consoles were released with the ability for downloadable games through Xbox Live and the Playstation Network, gamers have been wanting Capcom to port the game over. Marvel's VP of Interactive Media, Justin Lambros, spoke of his desire to bring the game to the likes of the Xbox Live Arcade. Nothing has been heard of that lately, but now it seems that gamers may actually be getting one better.
Kevin Feige, President of Production at Marvel Studios, spoke about the possibility of a new Marvel vs. Capcom while at this years Comic Con. Said Feige in response to a query about a new Marvel vs. Capcom:
"Yes. And maybe sooner than you think."
So that's two Marvel executives on board with the idea.
IGN did make a good point that Capcom's upcoming cross-over game, Tatsunoko vs. Capcom: Cross Generation of Heroes, makes for an easy conversion to the current generation of consoles, as the engine and fighting mechanics are already in place. Creating the Marvel characters and more Capcom characters wouldn't take that long to do. We already know about Midway's cross-over fighter Mortal Kombat vs. DC Universe and the attention surrounding it, so maybe Marvel and Capcom are seriously considering challenging them. We've contacted Capcom and are waiting a response, with which we'll update you.
TGR Verdict: Likely
Grand Theft Auto 4 PC-Bound?
Was there any real doubt that this would hit the PC after the launch of Grand Theft Auto 4 on the Xbox 360 and Playstation 3? Selling millions and millions, it seems like a given that it would make an appearance on PC. Even though we all think it, it still hasn't been confirmed by Take-Two or Rockstar, but a recent leak points to evidence that it is definitely on the way.
Game-on-Game reported that if you visited the ESRB's website and typed in "Grand," the search results would show Grand Theft Auto 4 listed for PS3, Xbox 360, and Games for Windows. w
Well hello, Games for Windows! You weren't there before!
Since the exposure, it has been removed but not before it was exposed to the Internet masses.
If true, Rockstar would have a lot going on at the moment: Grand Theft Auto: Chinatown for the Nintendo DS, Grand Theft Auto for the Wii (you might remember that rumor from the last Rumor Killers), the Xbox 360 DLC for Grand Theft Auto 4, and now, a PC version of Grand Theft Auto 4. Considering the near-identical nature of the Xbox 360 and PC development, the wait shouldn't be too long.
TGR Verdict: Very Likely
On side note, you can look forward to a special Rumor Killers coming very soon, in which we finally tackle one of the most heated discussions between fanboys.
"