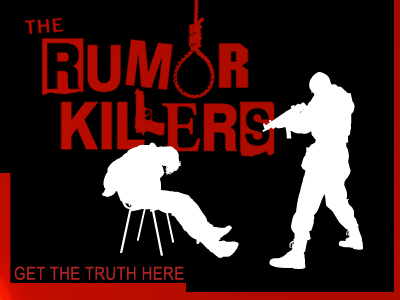 Dead Rising PS3?
Launched just under a year after the Xbox 360 was released, Dead Rising is still considered one of the best exclusives on the Xbox 360 to date and one that Playstation owners are envious of. Dead Rising is a survival horror game by the zombie masters over at Capcom that centers on Frank West, a photojournalist who ends up trapped in a huge shopping mall infested with thousands of zombies and it's up to you to try surviving the next three days and rescue as many people as possible.
Ever since Capcom announced its new multiplatform stance, many expected Dead Rising to be given a PS3 port; instead the 360 title that did get ported over was Lost Planet, leaving many people, including myself, thinking that Microsoft had tied up that series to stay exclusive to the 360. That doesn't seem to be the case, since Capcom recently announced Dead Rising: Chop 'Till You Drop for the Nintendo Wii. So what about the PS3?
That very question was asked during a Bionic Commando: Rearmed Behind the Scenes blog post on the Playstation.Blog. One user asked if there's any hope of a Dead Rising game for the PS3 to which John Diamonon responded, "You haven't seen the last of Dead Rising." Of course, readers jumped on this, but he made it clear that he could not confirm anything.
With the Wii getting a version, it only seems right that the Playstation 3 should also get its own version, but is it the original that will get ported over or will Capcom skip that and go straight to the long-overdue sequel, one that will no doubt end up on Xbox 360, too? Nothing is for certain but rest assured that Dead Rising won't be going anywhere soon.
TGR Rating: Possible
New Batman Game Details Leaked?
With the recent release of The Dark Knight, and its success in reviews and gross, many people were left wondering why there wasn't a Dark Knight game to coincide with the movie's release. Some new details have been leaked and gaming website Kotaku has shared them with the world.
According to this report, the source of these details is from someone that has played the Dark Knight game. First, he mentions that Mercenaries 2 developer Pandemic is the studio behind the game. Apparently, most of the game is set in what can only be described as a Grand Theft Auto-style Gotham City and plays a lot like the recent Spiderman games. Lastly, but probably most importantly, the game is not looking in good shape. This has been said twice now, with an EA insider marking "questionable quality" as the reason why no one has seen or heard of this mysterious title.
Other details include that the combat system is broken, partly due to the dodgy free-roaming camera, a horrible hand-to-hand combat system and the limited range of moves Batman can pull off. There is still hope, though, as this source also claims that the game will take place after the events of Dark Knight, leaving room for compelling story telling. Kotaku made a good point, that since the game hasn't even been announced yet and with no official release date, there is plenty of time for Pandemic to fix these issues.
Without a doubt, there will be a new Batman game with IGN and Gary Oldman both accidentally confirming there is to be a game, but are these leaked details true and could the source be trusted?
TGR Rating: Likely
Monster Hunter 3 Coming to PS3 After All?
You must all remember that Nintendo press conference last October where Capcom announced to the world that Monster Hunter 3 would be a Wii-only title and not the Playstation 3 title many people thought it would be. The reason Capcom gave for switching platforms was down to development costs.
Since then, though nothing of Monster Hunter 3 has been seen, but it was definitely mentioned over on the Playstation.Blog in the same blog post as the Dead Rising PS3 rumor appeared from. One user stated their frustration with Capcom over the Monster Hunter exclusivity, but Diamonon responded, "Don't worry. We're working on something for you US Monster Hunter fans."
The last we heard was that Monster Hunter 3 was a Wii exclusive, so why would he comment in that manner on a Playstation blog? He also said something else when asked to confirm Monster Hunter 3 for the Playstation 3. "We are working to make Monster Hunter an important franchise in the US market," he said. "What formats it will appear in has not been decided."
Let's take a long, hard look at this. This has left many unanswered questions; is Monster Hunter 3 only exclusive to the Wii in Japan? The biggest market for this game is without question Japan, so it's still a major coup for Nintendo, but maybe Capcom is looking to bring it to a new audience in the West. What needs to be considered is the bit where he said, "What formats it will appear in has not been decided." This might be a clear indication of Wii, Playstation 3 and, yes, Xbox 360. If you're going for a new audience in the West, you cannot leave out the Xbox 360, and with Capcom's new stance as a pure multiplatform developer, outside of Japan we could see Monster Hunter 3 on all three platforms.
This one is tricky, as not much is known about the game anyway. Could Capcom decide to put it on other formats outside Japan? Yes. Could that be PS3? Possibly. Could that also be Xbox 360? Possibly.
TGR Rating: Likely
"