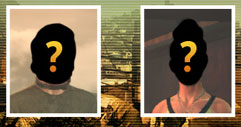 From Rockstar Games:
Following our multiplayer likeness casting earlier this year, we're giving fans one more chance to have their likeness used as a Max Payne 3 multiplayer avatar. To participate, Rockstar will be hosting a series of Social Club Multiplayer events throughout July where players can join and automatically be entered for consideration.
Please visit the Rockstar Newswire for more information, event dates/times and additional instructions.