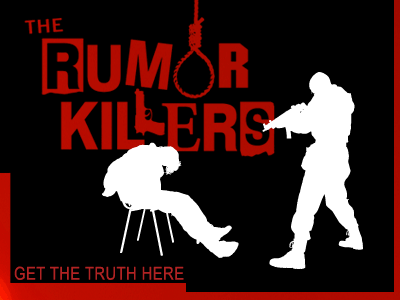 Will the new PlayStation and Xbox hit in 2012?
As we coast along the current console hardware generation, attention invariably turns to when the next systems will debut. Sony has promised a ten-year lifespan for both the PS3 and PSP, and Microsoft has hinted at a similar timeline for the Xbox 360. However, many people are questioning these claims, including developers and publishers within the industry itself.
Among these detractors is Crytek, who believe that the next generation of consoles will be out in 2-4 years. Cevat Yerli, the company's president and CEO, had the following to say at a keynote session at the GC Developers Conference in Leipzig:
"The PlayStation 4 and Xbox '720' will arrive in 2011 or 2012, we think. But this is just our estimate – we don't know, and even if Microsoft and Sony told us, I couldn't say because it would be under NDA. "
"But we think in three to four years' time, although there are good reasons why it should be 2010 already… but we'll see."
At first, the rumors of the next console generation debuting so soon seemed like pure bunk, but as more and more developers and publishers start to speak out suggesting that the next generation may come sooner than we think, you can't help but wonder if we're in store for a big surprise sometime in the next 12 months. If I had to put my money on any company acting first in the next generation, it would be Microsoft. Given the original Xbox's relatively short lifespan, coupled with the early mover advantage the company received by releasing the 360 a full year ahead of the PS3 and the Wii, it would make sense for them to do it again with their next console. Also, with Sony surging and closing the gap on Microsoft in terms of sales, it would be an interesting ploy for the company to release a new console which could then possibly stymie PS3 sales once more.
While the lack of any info coming out of the console manufacturers themselves makes us hesitant to believe Yerli, we can't simply ignore the parade of developers coming forward with suspicions that the next console generation will appear in the next 2-4 years. While we can't confirm this rumor, it is definitely far from dead.
TGR Verdict: Possible and looking more and more likely
PS3 price cuts coming?
As the war for second place between Sony and Microsoft rages on, the battlefield has now turned to the price of the consoles themselves. At E3, Microsoft announced it was dropping the price of its 20GB Xbox 360 in order to clear inventory space for the new 60GB version; in response, Sony revealed that they would be releasing an 80GB PS3 SKU for the same price as the 40GB model. What happened was Sony had, in effect, seen Microsoft's bid and raised them, pushing the stakes even higher.
As a result of all this, speculation has swirled that Microsoft will be dropping the price on all its models next month, trying to create further distance between itself and Sony and regain the sales momentum lost when the PS3 crept to within $50 of the 360. Many were expecting Sony to preempt Microsoft and announce a price cut of their own at the Leipzig Games Conference, but Sony has flatly denied any such move.
According to Sony spokesman Nick Caplin, "It's not going to happen. If you're coming for that you'll be disappointed." According to Caplin, the company is happy where they are and consider the E3 announcement to be the only price adjustment this year. His comments echo those made earlier this year by Sony Chief Financial officer Nobuyoki Oneda, who said that a PS3 price drop is definitely not on the horizon.
So it seems as though if you want a PS3 you're going to have to shell out at least $400 for it. Sorry to kill your hopes and dreams, but this rumor is dead and buried.
TGR Verdict: Rumor Killed
Too Human Coming to PCs?
Even though the game was only just released today, controversy is already in the air for Silicon Knights' latest creation, Too Human. According to a ratings classification in Australia, there was reason to suspect that a PC version of the game would be appearing alongside its Xbox 360 kin at a store near you. Seems reasonable, considering the fact that the game's been in development for a decade, so there would surely be time to tinker with a PC port somewhere down the line.
However, the always-effusive Denis Dyack is happy to put the gaming press in its place once again, flatly denying any such version of the title exists.
"It's a rumor, it's not true," he said. "We have no plans for a PC version right now."
I take it from his statement Dyack is more concerned that they remaining games in the trilogy be made than he is with porting the current iteration to the PC. Given the lukewarm response the game has received in the press, interest may not be sustained enough to warrant the rest of the trilogy. At any rate, if you were holding out for a PC version of the game, sorry about your luck, it's not happening.
TGR Verdict: Rumor Killed
"