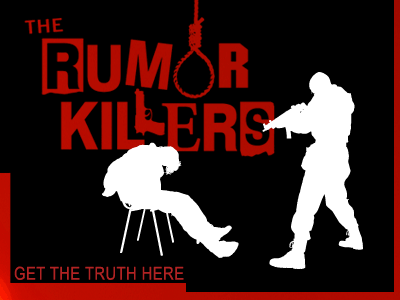 Is Ubisoft Re-Releasing Beyond Good & Evil?
One of the true gems of the last generation of consoles was Beyond Good & Evil, an under-appreciated title starring a photojournalist named Jade as she sought to unravel the mystery behind an alien invasion and vast government cover-up. The title was a critical darling but a commercial flop, and fans of the game continually lament the fact that it really didn't get the attention it deserved. That may all be changing though, as it appears GameStop may just be bringing this one back for one more go.
According to the original source, the PlayStation 2 version of the game is due out before the end of September for the discount price of $9.99. There is no mention of a Gamecube or Xbox re-issue, so it appears PlayStation owners will be the only ones getting a chance to relive this beauty. That is of course, if this whole thing isn't just a hoax.
On the one hand, the scan looks rather convincing, with all the appropriate logos laid out in a convincing manner. On the other side of the coin though, the question is, why only the PS2 version? There are millions of Wiis out there ready and able to gobble up a Gamecube disc, and while the Xbox 360 isn't currently compatible with the game, I'm sure something could be worked out with Ubisoft fairly easily. Also, if the game is going to hit its launch window as defined by the ad, it's going to have to come out in the next week, likely either today or next Tuesday, and so far we've heard nothing.
We're truly up in the air on this one, as the pieces seem to fit, but somehow the picture still looks wrong. Still, with Ubisoft currently hard at work on a sequel and our eternal hope for more people to get a chance to play the game we'll call this one likely, if only slightly so.
TGR Verdict: Somewhat Likely
Is Ryan Payton Heading Up Halo Chronicles?
There are a few game developers who have risen from obscurity to become the "rock stars" of the industry. Shigeru Miyamoto, Cliff Bleszinski, Ken Levine, Will Wright: just mentioning these names instantly conjures up an image of amazing, innovative games that have defined genres, consoles, and generations. Now, if the rumors are to be believed, we'll be soon adding Ryan Payton's name to this illustrious lineup.
Word on the street is that Payton has been snapped up from Kojima Productions (where he took the lead on Hideo Kojima's Metal Gear Solid 4) and plopped down at Microsoft's offices to helm Halo Chronicles, the new episodic game series being created by Peter Jackson. Kotaku broke the original story, citing the same source that tipped them off to Corrinne Yu making the jump from Gearbox to Microsoft. Since this individual's testimony proved accurate before, it's reasonable to believe that this same person may have an inside track on company personnel. For their part, Microsoft has issued the same "no comment" they always do, simply cutting and pasting their phrase "Microsoft does not comment on rumors and speculation." It's neither confirmation nor denial, simply Microsoft doing the same thing they always do when asked to comment.
While we lack an official confirmation, this looks like a done deal. Payton left Kojima Productions after wrapping MGS4, and the only reason you leave a franchise that big is to work on an even bigger one… like Halo. Also, considering that the source on this story was dead on with his or her information about Yu, it makes this person seem very reliable when it comes to matters of Microsoft's new hires. Our take is that you should get ready to see Payton's name alongside those other titans of the industry, because this looks to be the real thing.
TGR Verdict: Very Likely
New Halo 3 Single-Player Maps Coming?
Bungie and Microsoft have been slowly leaking details about the new Mythic update for Halo 3, most recently listing a set of 10 new Achievements to be claimed in the game's multi-player mode. However, that might not be all, as it seems Microsoft may have accidentally blown the lid off some secret new single-player maps as well.
An interesting list has popped up on Xbox.com showing off not only the 10 Achievements listed by Bungie, but a few more as well. Among them are six awards for finding the hidden skulls on the Assembly, Citadel, Heretic, Longshore Orbital and Sandbox maps. Now, as any long-time Halo player can tell you, hidden skulls aren't found in multi-player; they're an extra bit of flavor added into the single-player experience. This obviously begs the question: are these new maps single-player affairs?
This is all very mysterious, as it seems odd to add new single-player levels to the campaign this long after the game was released. Still, there's always the option of looking at the storyline from different viewpoints, maybe getting a little more insight into the minds of the Covenant. We can't confirm this one, as neither Bungie nor Microsoft are willing to talk, but this seems like a reasonable explanation. I suppose these new locales could be the new multi-player maps, but it doesn't seem to fit into the overall ethos, and adding new campaign levels would make this a "mythic" update indeed. Whatever these new maps turn out to be, they definitely have us excited.
TGR Verdict: Likely
"