As you may have already heard, Microsoft has scheduled Xbox Live maintenance on Sept. 29, from 12:01 A.M. to 11:59 P.M. Sure, at first it was a little scary; what will we do while Microsoft does an update where you most likely won't be able to identify anything new? Once we calmed down from the shock of not have Xbox Live capability, we came up with a list of things you can do with all of that free time.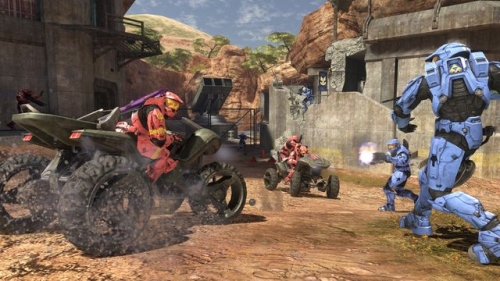 1. Use the System Link — When the Xbox first came out and system link was first available, admit it: you couldn't wait to get more than four people into one game. Call some friends up get them over to your house, set up multiple TV's and play Halo well in to the night. There really is nothing quite like getting all of your friends over and even a few acquaintances and just doing battle. The ohhh's and ahhh's from the crowd, and the trash talk that goes on during the game, beat anything that you could have over the headset and makes for hours of fun. Once each game is over the smack continues to fly. If you're in college, it's still early in the semester, skipping that 10:00 Appreciation of Architecture class, unless you have a test, shouldn't hurt you, even having a few adult beverages will make the night more interesting. I promise, you won't regret it.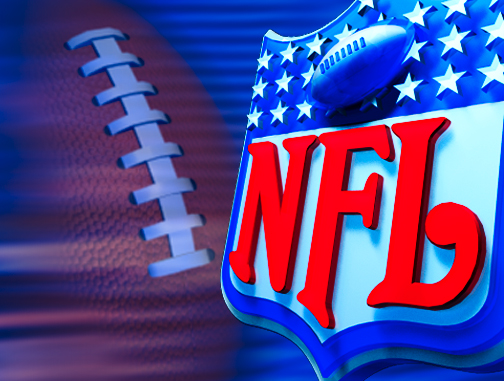 2. Play Some Fantasy Football — Your team has started either 0-3 or 1-2. You had Tom Brady and you were well on your way to the league title, but the Kansas City Chiefs put a damper on those plans. All is not lost; use this time to retool your team, make some trades, and work the waiver wire. It's only been three games (almost four by the time this maintenance hits), so you can still make the playoffs. It's almost a certainty that your game will come down to a final few players. Even though it's almost a certainty that this weeks game between the Baltimore Ravens and Pittsburgh Steelers won't have quite the fantasy impact that the Cowboys and Eagles had a few weeks ago, odds are, you or your opponent, will be down by only a few points with one player left to play. Monday Night Football isn't quite the draw that it once was, but with fantasy implications resting on that game, it's always a guarantee that you will care about those two teams playing more than you could have ever imagined.
3. Meet New People — Sure it's fun to destroy your friends whenever possible, but don't be afraid to make a first date. You have spent a good majority of the year holed up in your apartment waging war on fellow gamers and living off of ramen noodles and Mountain Dew and you wonder why it's been so long since you have been on a date. Find that someone that you have been wanting to go on a date with for sometime now and ask them out. Go to a movie, The Dark Knight is still in most theaters across the country and The Miracle at St. Anna looks like it's going to be a great movie, make a nice dinner or both. If you are already in a relationship, this is a good time to makeup for all the time you spend with your 360. Make some dinner reservations and surprise them with flowers or something special. However, make sure it's on the 29th; you don't want to miss valuable gaming time.
4. Rock Band 2 — If you haven't had much time to spend on Rock Band 2 yet, this is the perfect opportunity. Surely, so far, you haven't spent the majority of your time on your band named after "Everyone Gets Laid" from PCU, but you are still playing the same songs over and over. Try to unlock all the songs so that when Xbox Live comes back up, they will be unlocked. If the first one was any lesson, you will be forced to play "Wanted Dead or Alive" and "Creep" a million times just to get to "Enter Sandman."
5. Play Madden Dynasty Mode — Football season is here, which surely means you are getting as much Madden and NCAA Football in as possible. While you have been playing online, your offline dynasty has been suffering. Since recruiting is taking a considerable amount longer than it used to, you will be able to actually take your time in finding the players that fit your teams needs best between each game. If Madden is more your speed, work on improving your team, trade that quarterback that has caused you nothing but problem thus far in the season. If you play both Madden and NCAA Football import your draft class and build your NFL team around some of your most successful college players and continue to win championships with those players. If nothing else, take this opportunity to advance at least one season with your favorite college or NFL team. Sorry, Kansas City and St. Louis fans, but it's going to take more than one season to make your teams good again.
6. Create a Red Ring Of Death — Haven't had the Red Ring of Death strike yet? If not, first, I would knock on wood everyday, even though the newer consoles are no longer supposed to experience this problem. Next, play your system to the ground. It's bound to happen at some point and you would hate for it to occur right when the next great game is released. If this happens, all of your friends will likely be raving about what a great game they have and your copy will just be collecting dust on your shelf at home. Sure it will take a couple of weeks to get the system back, but send it in now and get yourself a fresh console.
7. Play a Different System — With all of the time you have been getting in with your 360 both online and offline, it's not all that uncommon to neglect the other consoles that you own. Take this opportunity to pick up some games that are exclusive to that system. If it is a PlayStation 3 that you own, give Resistance and Uncharted some attention, both received high reviews and by all accounts are hours of fun. If you prefer the Nintendo Wii you have plenty of good options for titles that are only offered on that system, give MarioKart Wii, Metroid Prime 3, or Super Smash Bros. Brawl a try. If it is an old system that you have laying around, hook up that SNES and fire up Super Tecmo Bowl, just don't forget that Bo Jackson is unstoppable.
"