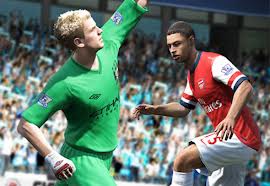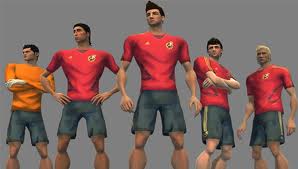 The most anticipated soccer game out there is back again. Fifa 13 was released in October and has already started to fly off the shelves. The team at EA sports have been making the game for over a decade, and along with the whole gaming industry, the title has continued to evolve in that time, and Fifa 13 is another big step in its evolution.
The new version of the game comes with all the features we have grown to love. The ability to play online against anyone in the world via our consoles, the realistic player attributes and ever improving graphics, as well as clever artificial intelligence and a brilliant sports game experience. Fifa still lets you play in many different modes, whether you want to play a quick friendly game, a whole season as your favourite club or start a 'career mode' game spanning 20 years, this game allows you to embark on whatever journey you choose.
Gameplay improvements have been made in Fifa 13. The new and improved 'first touch' feature improves control when a player looks to take the ball, tweaks to dribbling and ball carrying, and a very different feel to the shooting, the game seems more realistic than Fifa 12, as you would hope. As well as this, team mates seem more artificially intelligent, and allow for better all round performances.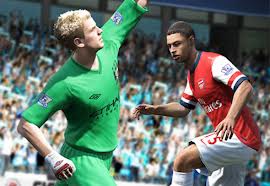 One of my favourite aspects of the new Fifa game is the whole theatre around the match play. Commentary has improved greatly, and more commentators are involved, bringing you 'live' news from other games, and classified results as well as big game previews beforehand, bringing a much more realistic feel to not just the matches you play, but the team management and media aspects of the game.
In my opinion, the linchpin that ensures Fifa continues its reign as the top sporting game in the UK and beyond is their career mode. Choose to play as a manager, player-manager or just a player, and work your way up through the leagues. The career mode has improved scouting, realistic club management and board expectations, and a depth that is extremely addictive to even the most avid gamer.
A non-sports-fan might well find the game a bit bland, as a passion for soccer is definitely needed to get the most out of the game, but Fifa has definitely scored a winning goal with this game, and their long running winning streak at the top of the sports games chart looks set to continue for a long time into the future.
About the author: Ben is a writer and games enthusiast from the UK who writes about the Fifa Games Franchise on his blog, Fifa Blogger.