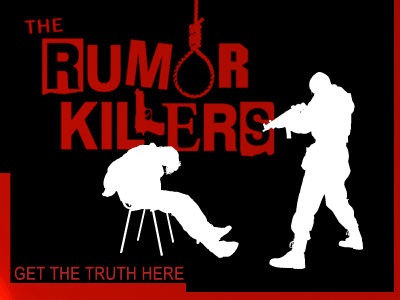 Is the Xbox 360 getting a Blu-ray Drive?
It must be the changing of the seasons because no quarter of the calendar is complete without the requisite rumor that the Xbox 360 will be adding Blu-ray support. This rumor has been circulating in one form or another ever since the demise of HD-DVD, and now it's come to rear its head once more.
This time around the reports come from X-bit Labs, who claim that Microsoft is prepping an external Blu-ray player in an attempt to cut into PlayStation 3 sales. The drive would retail for $100-150, but X-bit didn't have any info on when the new drive would be released.
If you're rolling your eyes at the mere concept of this then congratulations, you have expressed the proper response. Microsoft squashed the rumors in short order once more, stating:
[indent]"As we've said before, Microsoft has no plans to introduce an Xbox 360 Blu-ray add-on. Games are what drive consumers to purchase game consoles, and we remain focused on providing the largest library of blockbuster games available."[/url]
This shouldn't come as a surprise to anyone, as the company has long stated that they believe the future of media is in digital distribution, and think that Blu-ray will be dead and buried without ever achieving widespread popularity. So yet again we have to kill this undead zombie rumor, one which keeps rising from the grave no matter how many bullets we put in its brain.
TGR Verdict: Rumor Killed Once More
Does Home Have a Release Date?
Sony's been talking about Home for so long now that it's kind of killed off all the buzz. No one is really sure what exactly the service does, and its recent showings at E3 and TGS haven't exactly set the world on fire. Furthermore, Home's continued delays have led many of us to lump it into the same category as Duke Nukem: Forever; we'll believe in it when we see it.
Suddenly though, the existence of Home became real, as The Inquirer reported that the service would arrive on Nov. 19, the exact same day Microsoft is set to launch the New Xbox Experience. This touched off a firestorm of controversy: is Sony trying to steal Microsoft's thunder? Are they really going to face off against each other? Is Home actually finished?
Looks like all the excitement may be for nothing however, as the Associated Press actually originated the story but subsequently changed the release of Home to from the very specific Nov. 19 to the more generic "later this year." From the sounds of things, the AP writer who filed the original story got confused about dates, leading to a misprint. Therefore, we're no closer to having a firm release date for Home than we ever were.
So all you Sony fanboys who had Nov. 19 circled and underlined in red pen can begin scribbling out the lines of your excitement. Looks like a little fact check error caused a whole lot of excitement over nothing.
TGR Verdict: Rumor Killed
Is THQ Publishing the New 50 Cent Game?
Say what you will about 50 Cent: Bulletproof (common descriptors include "awful," "terrible" and "crap), but the game sold a whole bunch of copies and a sequel was inevitable. Vivendi had green-lit a sequel titled 50 Cent: Blood on the Sand, but when the publisher merged with Activision earlier this year, Fiddy, along with titles like Ghostbusters and Brutal Legend, suddenly found himself without a home. Looks like he didn't stay homeless for long.
According to an entry in the Australian Classification Database, the game is alive and kicking, and is now set to be published by THQ. This is a far cry from last month's rumor, which speculated that the game had been completely cancelled.
So while this seems to be good news for fans of rappers and guns, it's not so good news for those waiting for titles like Ghostbusters and Brutal Legend to find a home. Sorry gamers, but let this be a lesson that it's not always the best games that get sequels, but rather the ones that have pictures of famous people on the cover.
TGR Verdict: Very Likely
"