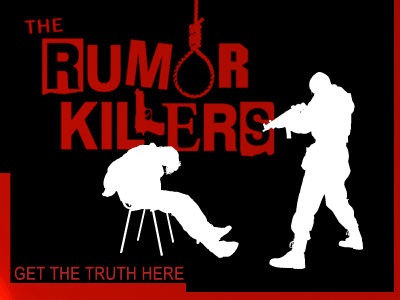 Is a LittleBigPlanet Sequel Already in the Works?
While we have little doubt that the upcoming PS3 exclusive LittleBigPlanet is going to see blockbuster sales, we woke up Monday morning to a surprising rumor. According to the BBC, Media Molecule is already hard at work on LittleBigPlanet 2, even though the first game has yet to see its worldwide release.
In the rather lengthy interview, featuring Alex Evans of Media Molecule and Peter Molyneux of Lionhead, the BBC causually tosses in a quick note that, "Even before the game has hit the shops, the team are already at work on a sequel." The strange thing about it is that there is absolutely no context for the statement, without any discussion before or after the blurb to substantiate the claim. We contacted Sony to try and get some clarification, but were brushed aside with the typical "we don't comment on rumors and speculation" line.
One potential explanation of this seemingly casual mention of something that would normally be considered a big hairy deal is that the BBC reporter may have been told about LBP's plans for downloadable content, and then confused that with talk of a full-fledged sequel. After all, it would be really hard to start to work on a sequel for a game that hasn't even landed in the hands of the gaming public yet, especially one as open-ended as this. Honestly, LBP won't even need a sequel for a long, long time, if ever, because the level editor and ability to share creations mean it's going to take a long time for this one to get old. Still, we won't rule this out entirely, as the article also reports that Sony is planning to milk the franchise in the form of "comics, cartoons, and action figures as well as a publishing platform itself for other brands' content." So while we doubt Media Molecule is already planning the continuing adventures of Sackboy, we aren't yet certain.
TGR Verdict: Rumor Unlikely
Is Epic for Sale?
Now that the EA/Take Two drama is behind us, gamers were preparing to settle in for a nice, quiet stretch to enjoy all the terrific holiday games that are beginning to rain down upon us like manna from heaven. But before we could enjoy the bounty of Fable 2, Fallout 3, and the rest of the joyous fruits of the season, dark clouds appeared on the horizon. The cause of all this consternation was a rumor that Legendary Pictures, the studio financing the upcoming Gears of War movie, was in talks to simply purchase Epic outright.
The news shook many gamers to the core, leading them to wonder what would happen to their beloved game studio once the Hollywood suits were in control. Would Marcus and company be focus-tested to death, until the next Gears of War featured a sassy and spunky love interest, some sort of child with special powers and a mentally challenged squadmate with a heart of gold?
It turns out that there's no reason to worry, as Epic head Mark Rein has flatly denied the whole affair and is calling it all "just another rumor." So now we can consign Legendary to the same pile as EA and Microsoft of "companies who we thought wanted to buy Epic but really didn't."
Epic continues to be a source of acquisition speculation, presumably because they would be a rather powerful player to have in any one publisher's stable. Just as Take Two has been able to ride the success of Rockstar and the Grand Theft Auto franchise, anyone who owned Epic would not only have the rights to high profile franchises like Gears of War and Unreal Tournament, but also the much beloved Unreal Engine 3 (and any future iterations of the engine as well). Still, the company seems perfectly happy staying independent for now, so nobody should panic about the studio being bought out by Microsoft, EA, Legendary, Sony, Nintendo, Kellogg's or Toyota.

TGR Verdict: Rumor Killed
Are the Guitar Hero World Tour Drums Faulty?
Activision and Harmonix are locked in an epic struggle to determine which franchise, Guitar Hero or Rock Band, will ultimately reign supreme. While the Guitar Hero franchise currently holds the upper hand in sales, Rock Band has been winning the originality battle, with the ability to play not only guitar and bass, but drums and vocals as well, causing many to believe that the future of the rhythm genre lies with Harmonix. Activision has tried to strike back by offering a full band experience with World Tour, but if the rumors are to be believed, it may just be embroiled in an epic fail.
The main issue springs from two threads alleging that the drum sensitivities are all wrong, and that some sets stopped working mere hours after coming out of the box. Even worse, the issue isn't confined to one platform or the other; owners of the Xbox 360, PS3 and Wii versions of the game are all claiming to be having lots of issues with the new hardware.
Adding to the frustration, some gamers are stating that the World Tour drums are incompatible with Rock Band 1 & 2, despite Activision and Harmonix's assurances that the instruments for both games would be cross-compatible. As it stands now, it seems like the Guitar Hero drums won't work correctly regardless of which game you play.
We're still waiting for Activision to report roughly how many drum sets are affected, but from the sounds of things this appears to be a rather widespread problem. At the moment, the company is directing problems to the Red Octane support page, but no official explanation of the issue or permanent fix is yet available. Even though Harmonix faced similar difficulties when they launched the first Rock Band drum set (remember the dead pads and broken kick pedals?), Activision was sure they had made a kit that was ready to take the world by storm. For now though, it appears as though wannabe Keith Moons would be better off pounding away on the Rock Band drums, as there's no guarantee the Guitar Hero set will work.
TGR Verdict: Rumor Confirmed
"