Camping out overnight on the sidewalk has finally paid off… you've got yourself the latest iPhone and you're dying to play some games on it. So you enthusiastically dive for treasure into the App Store, only to come up with a hunk of junk. Most iPhone owners just pick a couple of games and stick with them, usually because there are way too many options or because they prefer to play it safe with Angry Birds. Plus, the iPhone games market has been all but cornered by a few big brands and it's easy to gravitate towards them.
But the top of the iPhone pops may not offer the best gaming experience. So how do you discover the gems hidden in the trash? Simple – use this guide to choose the best iPhone games that will make commuting and waiting in line a pleasure for you. Here is my pick of 5 of the best iPhone games on the market.
1. Spaceteam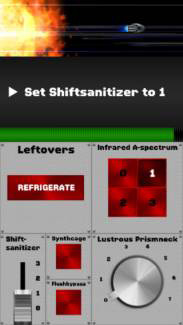 Image Source: iTunes Store
If crushing buttons, screaming commands at your friends and guiding a decrepit spaceship towards guaranteed doom is your idea of fun, this absurdly funny, Star Trekkish game might be just what the doctor ordered. This is a fast-paced cross-platform multi-player game that requires Bluetooth or Wi-Fi, and is pretty addictive despite the lack of remote multi-player or single player gameplay. This brilliantly original iPhone game definitely deserves a spot on your handheld.
2. Madagascar Preschool Surf n' Slide


Image Source: JumpStart®Website
If you have kids in the house, then you're probably used to them hijacking your phone for hours on end. If your child is a fan of the Madagascar gang, or even if he isn't, he's gonna love this surfboarding, snowboarding magic carpeting adventure. And what's more, he'll be learning his numbers, letters, colors, shapes and much more throughout the fast-paced, slippery arcade action. This exciting game has 4 Madagascar-themed levels and a Sticker Book with 4 scenes and over 125 stickers. There's no risk of your preschooler being confused by intricate navigation or complex menus. Check out the last word in fun learning games for kids.
3. Temple Run 2
Image Source: iTunes Store
This is the refreshingly different sequel to the knockout sensation that gripped the world of gaming. Different because it abandons the dark temple for open surroundings and a greater variety of obstacles to challenge the jaded player. Have fun as you skip your way over streams, slide down possibly frayed ropes and run along perilously thin boards. Each update makes the gameplay more interesting and the challenge level higher. You won't really mind paying for upgrades!
4. Candy Crush Saga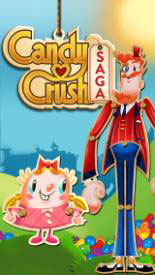 Image Source: iTunes Store
This popular variation of Bejeweled will help you while the weekend away, but be careful, it can be pretty addictive too. The gameplay is simple and you have a few pre-defined moves to score the maximum number of points. All you do is swap two adjacent candies to create sets of matching candies. The iPhone version of Candy Crush Saga has 425 levels, with many more on the way.
5. Angry Birds Star Wars II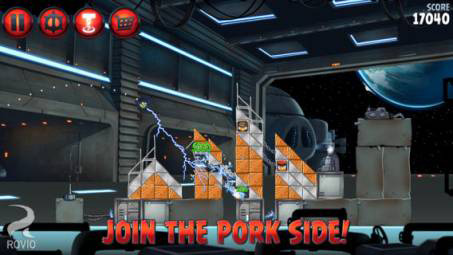 Image Source: iTunes Store
The latest installment of the super hit game allies itself with the Star Wars movie prequels. Players can choose to fight against their greedy porcine foes or join forces with the pigs and tread the road less traveled. Market analysts say this was the most downloaded app from the App Store in several countries.
From challenging strategy games to fun educational games for kids, there's a plethora of iPhone games to choose from. Give those fingers some exercise and start playing!
Kate Anderson is a blogger and freelance writing professional interested in everything to do with kids and gaming. Always on the lookout for something interesting to do online, Kate is especially fond of exciting virtual world games. Her writing reflects her love for fun online games.