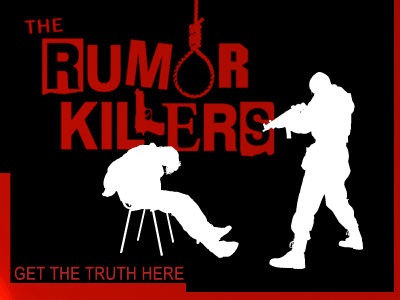 Bioshock 2 timed exclusive?
Last August saw the release of Bioshock on Xbox 360 and PC. Bioshock was a game that gained much attention due to its beautiful visuals, great first person physics and controversial killing/harvesting of little girls. The game picked up dozens Game of the Year awards and sold millions of copies for Xbox 360 and PC. A year later, after a timed exclusivity contract ran out, the game was finally released on Sony's Playstation 3. Now that Bioshock is available on 360, PC and PS3 many would expect that the sequel that was previously announced to be released on all three platforms at the same time next year right? Well maybe not.
While Take Two revealed its product line up for fiscal 2009, (which is to the end of October 2009 by the way) they revealed the "surprising" sequel to Bioshock called Bioshock 2: Sea of Dreams, but what they didn't announce was a platform. Now this has caused a bit of a stir on the internet as one might have foreseen. Why, after finally appearing on all three major platforms, is it still "Platform: TBA"? Some kind of timed exclusivity again? Well that's what some websites are saying and it's not for the platform you may think, some people are actually whispering that Bioshock 2 could actually be a timed exclusive for the Playstation 3. People are claiming that Sony could actually be paying for the marketing that will keep it exclusive to their platform for a short period of time. This doesn't make much sense though, first of all Sony once stated that they don't pay for exclusives right? Second of all, Bioshock hasn't really set the world alight on PS3, with latest figures showing that Bioshock 360 is selling just as well as the PS3 version.
So why would Take 2 risk millions of sales on Xbox 360 for PS3 timed exclusivity? It was a wise move for them to get into a deal with Microsoft with the original, a brand new IP, without the reassurance of making their money back it seemed right to go timed exclusive with the extra money from Microsoft. But now that it has cemented itself as a great game there is no need to make it exclusive. Take 2 needs all the money it can get so it makes no financial sense to make it available only on one platform, especially when that platform is where it has had the weakest sales. We have this down as simultaneous release on Xbox 360, Playstation 3 and PC…Win-win for everybody.
TGR Rating: Rumor Killed
Too Human 2 in development
OK, where shall we start on this baby? Too Human was arguably the most talked about game of 2008 and mostly not for good reasons. You either love it or hate it. Yet after all the bad press it received and the very mixed reviews it had gotten it did go on to sell fairly well and wasn't the flop many fanboys would have you believe. With the dust now settled around Silicon Knights and Dennis Dyack, many people are wondering what they are up to now. Well that question might have been answered by one lucky gamer who got a tour of Silicon Knights' development studio.
A gamer from the TooHuman.net forums got the tour, and managed to post his findings on the forums for all to see, well for a few minutes anyway, as they were quickly removed by moderators, but not before people saw what he wrote. Apparently he saw work being done on character models that he believed to be Loki and some level design. He mentions that SK were quick to state that they are planning on going ahead with the planned trilogy, and that DLC is being discussed.
Too Human was always planned as a trilogy so it comes as no surprise that this rumor has come out to play, but after the savage beating that Too Human took at the hands of some reviewers, no one expected it to come so soon. I am one of those who actually enjoyed the game so seeing that SK have yet to give up on the trilogy is a bonus. One thing though, lets hope Dennis Dyack doesn't do as much talking as he did last time, especially on NeoGAF.
TGR Rating: Likely
Sony to cut the price of the Playstation 3?
There is no denying that the Playstation 3, software wise, has had a great year. Resistance 2, Motorstorm 2, Metal Gear Solid 4 and LittleBigPlanet to mention a few. Though on the hardware front, apart from the first few months, it hasn't been the year many thought it could be. Nintendo Wii dominated PS3 in every region; Xbox 360 did the unthinkable and outsold it in Japan for up to 2 months and in the US and Europe for most of the year. But why isn't it selling? Is it the games? Hell no, PS3 has had some great games this year so it's not that. Is it the brand name? Hell no, again. Playstation is one of the most recognized brand names in gaming, so what could it be? Well the answer to that question boils down to one thing and one thing only, the price.
With the Nintendo Wii having a low price point already, and with the 360 having price cuts in all regions, the PS3 hasn't been able to keep up with hardware sales across. With the economy the way it is at the moment, many consumers are going for the cheaper options. Sony needs to act and they need to act fast if they have any hope in keeping up with competitors. The good news is there is some evidence (however small) that they might be in the preparation stages right now. A poster on NeoGAF took a picture of a shop poster with the Sony Playstation 3 80GB selling for 299 EU. This same deal has been spotted all around Europe. Could there be an unofficial price cut in Europe? Many other websites are carrying this rumor but we need to look at this from a wider perspective.
Sony have stated in the past that there will not be a price cut on the PS3 for sometime. David Reeves stated "No, we are not going to go down in price on PS3 – neither are we going to go down in price on PS3 in spring time either. Absolutely not, whatever you might have heard to the contrary. Our strategy is very much value added." This isn't the first time Sony have denied these rumors. A Sony spokesman said, "There are no plans for a price reduction on PS3 in March 2009, and anything reported on or discussed otherwise is purely rumor or speculation." Typical PR bull, really. So, what are we looking at here? TGR thinks that this is nothing but shops cutting the price down to get some extra business during the Christmas holidays, but with the economy the way it is and Xbox 360 and Wii outselling every month it wont be long until Sony get their heads in gear and drop the price to compete with the rest.
At this time there's no drop but there had better be in the future.

TGR Rating: Rumor Killed
"