Today on TGR…
The Schwag Review: Final Fantasy Edition
Stew Shearer, Schwag master and TGR writer, reviewed and showed us some pretty interesting schwag from the final fantasy world.
Epic Gets Geared Up for Charity
Jeff Sorensen has a great bit of information for you about what the guys from the "TechKnow" Podcast and Epic are doing for charity.
ESA Member Dues Spike 1700%
Strapped for cash after the last few terrible E3s the ESA is making up lost money in other ways.
Virtual On Comes to XBLA
Will the arcade legend get the revival it deserves on Xbox Live?
And now news from the rest of the Worldwide Web…
Nintendo Is Mad at Pirates
Surprise, Surprise. Nintendo is not happy with countries who are pirating games and other video game property for their Nintendo systems. Nintendo is serious as they have recently put out a list of the worst countries who are pirating.
The top offenders of Piracy, according to Nintendo, are……..
People's Republic of China
Republic of Korea
Brazil
Mexico
Spain
Paraguay
So, Nintendo is furious, and is going to Washington for help. They seem to be pretty gung-ho about pirating right now, and if you are curious as to why China is the top offender, check out the Blend Games article.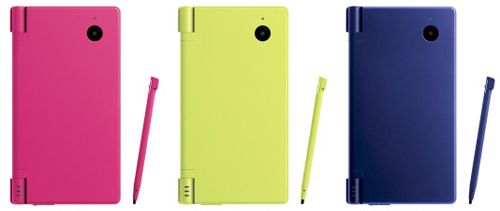 Nintendo releases DSi new colors for Japan
The DS has definitely been a handheld that has had a number of changes throughout the years, and one of the major changes Nintendo has brought to the system is colors. Once again, Nintendo has revealed that there will be new colors of the new DSi version coming very soon.
The new colors, Pink, Lime Green, and Metallic Blue will be released March 20th of this year in Japan. The new color DSi's will feature the same hardware specifications as the former DSi's, just the different colors.
There has been no talk yet on these colors coming to the Americas, but one can always hope and dream.
Nintendo to Donate DS Systems to Mathcounts
Nintendo will donate 80 DS units to Mathcounts, a nonprofit math education organization. Not only that, but Nintendo will also be donating many copies of its Personal Trainer: Math game to the organization as well.
Mathcounts has its influence in many schools all over the U.S. where it promotes math competitions and coaching in math.
Sony's PSN has 20 Million Users, Really?
Sony has announced that there are 20 million registered accounts on the Playstation Network (PSN) throughout the world. This number does include PSP and PS3, and has hit the mark in just 2 years and 3 months. Not bad, but it should also be noted that PSN is free, so most PS3 owners, even if they don't play online, have probably made an account at some point.
On a side note, it seems Microsoft has responded to this claim by saying they have 17 million users using the Xbox live service. Does this mean Playstation is back in the fight?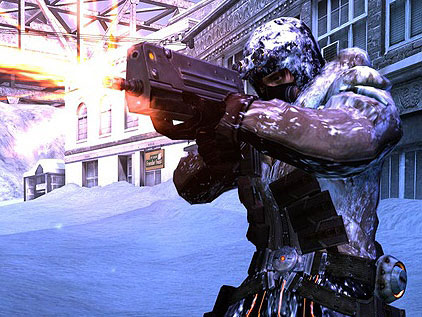 Silkroad gets a New Update and the Update Trailer
Silkroad Online, a popular Korean MMORPG, is getting a brand new update and has released a trailer for the update.
The free-to-play MMORPG's update is called Legend IV: Tomb of the Qin-Shi Emperor, and will definitely feature some great new content including new adventures and an expansion of the story. Blend Games has more news on the update for Silkroad.
Lost Planet 2: Only on 360?
Lost Planet 2 debuted it's trailer on Xbox Live recently, and now Capcom has released some new details about the game. It seems that there was no mention of the game being released for PS3 or PC. So, for now, it seems that Lost Planet 2 will be exclusive to the 360.
Capcom also released very little about the story, but it will take place ten years after the first Lost Planet. Good news though…Capcom confirmed that there will be a four player co-op mode. Although, there is still a lot to be known about this game, it seems it could shape out to be a good sequel.
"