It seems like there's an abundance of musical instrument toys on the AppStore. Everything you could want from guitars to ocarinas to violins is available for purchase, but it seems like a lot of these instruments are simply rushed projects in order for lazy developers to make a quick buck. So for those of you wondering what the best piano app out there is, look no further. It is Moo Cow Music's own Pianist.
What separates this virtual piano from the rest is its overall quality and ease of use. The sounds are perfect and sound much like true digital piano high-quality samples. It spans an entire 88 keys, along with the option of displaying two keyboards on screen at once. Customize however many keys you want, from 8 to 15, per displayed keyboard and press up to five at once.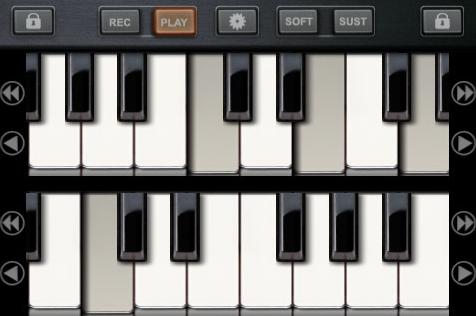 Pianist even has the ability to record and overdub any jam session you want, so you can create any keyboard tune you can imagine and then replay it to a friend. There are even lock buttons so you don't accidentally scroll through the keyboard while playing. Adjust the sustain timing, expression, number of keys and jam away. Pianist is easily the only viable keyboard on the AppStore that can genuinely be used to create actual music.
"