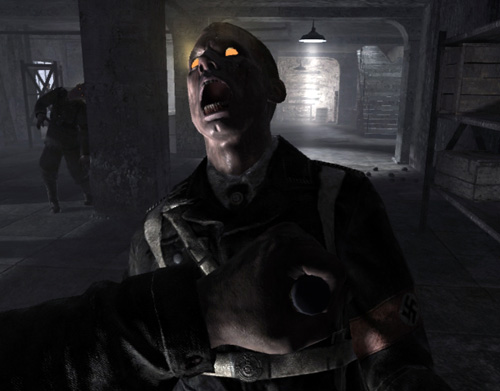 Today, in the world of TGR…
Rumor Killers: Lost Odyssey 2, Formula One, and COD: Modern Warfare 2
As always, Rumor Killers gives us the inside track on all of the latest industry scuttlebutt. Up for today is one juicy rumor about COD: Modern Warfare 2 including zombies ala World at War.
In other news around the world…
Holy crap! It is tough for most games to even sell one million, but Wii Play has snuffed them all by selling 10 million units in the U.S.
Of course, the selling of so many of these games could be because it comes with a Wii-mote. But with that aside, it has still sold 10 million, and that is quite a feat. Well played, Wii Play. Congratulations.
PSP Leads Hardware Japan Sales
The past couple of weeks have been hard on Sony. There has been all kind of harsh talk putting Sony down. It's a different world in Japan, though. It seems the PSP is the leading hardware, well at least for last week.
PSP sales were down from last week, but they still landed at 43,463 units. The DS came in 2nd, with 39,135 units. Then came the PS3 at 28,014 units, while the Wii came in at a cool 17,941 units. The 360, which has done decent recently (for Japan,) sold 8,378 units.
So there you go, the breakdown of hardware sales in Japan, and PSP leads them. Who would have thought?
Tetris and Blockles Are Not Friends
According to gamasutra.com, Tetris and Blockles (Owned by OMGPOP) aren't being very friendly towards one another. Tetris Holding and The Tetris Company, owners of the popular game, Tetris, sued BioSocia. BioSocia is the company who owns OMGPOP.
The lawsuit claims that Blockles infringes on the intellectual property of the Tetris company, which is of course, Tetris.
With the ridiculous amount of "Tetris clones," the Tetris owners might be putting the smack down on a lot of people.
New Battle.net Unleashed on the World
Blizzard has updated Battle.net, and released the new version of the website last night. The website has made it possible to have all Blizzard's services on one site.
You will think the website is a transformer or something because it has so many things for the user to do. It's a website that TRANSFORMS into a place to manage purchases, a place to organize and have your CD keys, and it might even turn into a Corvette. You never know.