Today on TGR…
TGR's Caption This: Free Copy of Fallout 3: The Pitt (360)
We're giving away a free copy of The Pitt for Fallout 3, and all you have to do is be marginally creative! Who could ask for more?
Publishers Getting Ahead of Themselves, Gamers Suffering
Are gamers suffering because of publisher rushed decisions? Patrick Mulhern, TGR writer, thinks so and explains why.
Top 10 RPG Cliches
Brittany Vincent runs down all the clichés that are involved with RPG's, and we all know there are more than ten.
Halo 3 Mythic Map Packs Now Available on Xbox Live Marketplace
Now you can get your kill on with the rest of your friends who already have the maps.
Fatal Frame for Wii Shunned By Nintendo of America
Looking forward to the new Fatal Frame for the Wii? Don't – as of right now it's not coming to America…
In other news…
DSi Launch Successful: 600,000 units Sold
The DSi has been popular in Japan. So, of course, the DSi would do awesome in the US and Europe, right?
Right! The DSi sold 600,000 units in its first days of launch in the US and Europe. 300,000 units were sold in the US, and the other 300,000 sold in Europe. Not bad for the first couple of days of launch.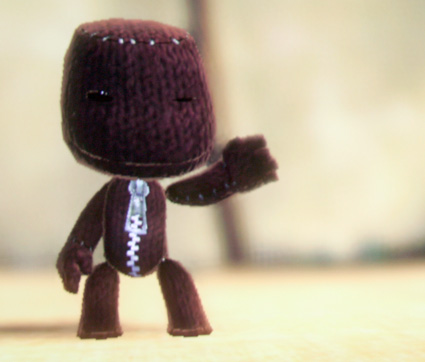 Nintendo Wii Falling Behind PS3 in Japanese Console War
The Nintendo Wii has been the front runner in the console war since it was launched a few years ago, but it looks like the Wii's luck may be running out now. The PS3 has taken control, and the Wii continues to fall behind in hardware sales.
The Nintendo Wii's sales have been lower than the PS3's in the last few weeks, and it now seems that it may be in trouble. Satoru Iwata even said that the Nintendo Wii is in an "unhealthy condition."
On the other side, it seems fans want a price cut, but Nintendo is shutting that down quick. It seems Nintendo will continue to rely on their software to help the system, as the company has officially announced the release date for Wii Sports Resort.
Wii Sports Resort Release Date Announced
Nintendo has announced that the popular Wii Sports "sequel" , Wii Sports Resort, will be released in Japan in June, and the Americas in July.
Wii MotionPlus was supposed to release around the same date as Wii Sports Resort, but Nintendo is only promising the game at that time. It won't be too much longer before we are obsessing over a Wii Sports game again.
LittleBigPlanet: More DLC On it's Way
LittleBigPlanet is one of the biggest games to hit the PS3, and with any big game, it must have DLC. LittleBigPlanet has been really good about bringing a substantial amount of good DLC to the game, and the newest DLC is no exception.
Media Molecule is bringing all kinds of amazing content to LittleBigPlanet this time with new costumes including some new Heavenly Sword costumes, a Monkey King costume, and more this month. Media Molecule will also be releasing some gameplay patches as well for the game.
For more information, you can check out Computer and Video Games' official website.
"