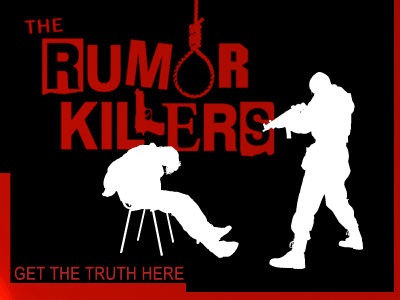 Uncharted 2 to get multiplayer elements after all?
Uncharted in my eyes is one of the best games you can play on the PlayStation 3, if not the best game. Uncharted has you playing as treasure hunter Nathan Drake on his mission to find the lost treasure of El Dorado, once sought out by his supposed ancestor, explorer Sir Francis Drake. With the help of old friend Sully and Elena Fisher, Nathan goes exploring the lush green islands for this lost treasure. The game was released to much critical acclaim and went on to sell really well. Now that the long-wanted sequel has been announced and rumored for release in September, many thought Naughty Dog would take the same approach as they did in the original and concentrate on creating the best single-player adventure game they can with out any multiplayer. Well it seems, if this rumor is to be true, that multiplayer could very well end up being in Uncharted after all.
Destin from screwattack.com has reveled some very interesting news via Hard News, now he reveals that a source that wishes to remain anonymous has tipped them that multiplayer is in fact coming to Uncharted 2 in the form of co-op and some other kind of multiplayer element but claiming at this point that details are very vague. They did however say that there will be regular multiplayer and that the co-op element is not during the single-player missions but separate from the main story. This has apparently been leaked via the pre-E3 conference Sony held not so long ago where they showed off such titles as Uncharted 2 and Heavy Rain. Obviously the legitimacy of this source is questionable but there have been whispers among the internet crowd that multiplayer could feature in the sequel. Destin did say that we will find out new information regarding said game this coming Monday when the embargo is up.
I am on the fence on this one. I thoroughly enjoyed Uncharted as a single-player experience but at some points I did think to myself that co-op could fit this type of game. On the other hand I was pleased that Naughty Dog gave the single player their undivided attention making it the very best it could have been, so adding multiplayer to Uncharted 2 could be very risky. As long as they don't short-change the single-player mode just to include co-op and competitive multiplayer then I am all for it.
TGR Rating: Likely
An image from a magazine shows Star Ocean IV for the PS3, but is it real?
Star Ocean IV is the prequel to all Star Ocean games, developed by Tri-Ace and Square Enix exclusively, for the time being, for the Xbox 360. Star Ocean IV had you jumping from planet to planet in search of a new habitat for the people of Earth who have started to destroy the planet thanks to the all inevitable war. When originally announced, Star Ocean IV had no platforms attached to it, whilst time went on people started wondering if it would be coming to Xbox 360 as well as PS3, and in the end it turned out, to many peoples surprise, that the game would be coming out for the Xbox 360 exclusively. Considering the state of the 360 in Japan, the game went on to sell fairly well and has just been released in America with a European release in a couple of months. Now, though, it seems rumors having started flying around about a possible PS3 release fairly soon, assisted by a mysterious scan of a Japanese game magazine.
The scan was of Star Ocean IV with a big PS3 platform next to it. Now before you PlayStation fans start jumping for joy there are a few things that need to be pointed out that could result in this so-called scan being a fake. The scan came from a Dutch gaming website forum linking it to an imageshack.com image. Now the thing to think of here is that there is no original source for this image. Obviously it is a Japanese magazine, but which one? Well it looks to me like Famitsu but this can't be. Why? Well we have already gotten this week Famitsu and next week's isn't even out yet, so it can't be Famitsu. That leaves one more big Japanese gaming magazine, Dengeki, but again it can't be this, because the layout of the magazine doesn't comply with the image. The layout is the same as Famitsu's which means the scan has been photoshopped. We can also see there is no mention of the PS3 anywhere in the text, not even a mention of the already existing 360 version.
Now we are not saying that there won't be a PlayStation 3 version — we actually think there will be at some point this year (an announcement anyway) — but this image from a supposed Japanese gaming magazine is not the announcement PlayStation fans are hoping for. We are not rating this on the likelihood of a PlayStation 3 version but on the legitimacy of this picture; that picture is fake.
TGR Rating: Rumor Killed
A new Start Wars game in the making for Xbox 360 and PlayStation 3?
With the recent release of LucasArts' Star Wars: The Force Unleashed game doing incredibly well on current generation platforms, it shouldn't come as any surprise that there could be a new Star Wars game coming fairly soon. No, its not Force Unleashed 2, but seems to be from the Clone Wars area of the Star Wars Universe, the period where Anakin Skywalker was good! We have already seen a Clone Wars game come out on the Nintendo Wii so it seems the people at LucasArts want to spread the love onto 360 and PS3.
This rumor comes from Destructiod.com; they are claiming that sources familiar to the project have told them that Australia-based Krome Studios is hard at work on developing a new game called Star Wars The Clone Wars: Republic Heroes. The title is supposed to be a third-person action game, much like Force Unleashed, for the Xbox 360 and PlayStation 3. Other details include the ability to play through two different campaign modes, Jedi and Clone. This sounds good! You will be playing as either Anakin Skywalker or his Jedi Padawan Ahsoka Tano and as bounty hunter Cad Bane in the clone campaign. Apparently the game will be heavily focused on melee combat with the ability to control droids also pointed at by the source. To me this all sounds awesome: we're gettign another Star Wars game, and if it's anything like Force Unleashed then we could be in for a real treat.
Krome Studios has got experience with working on Star Wars games; they were responsible for the Wii, PSP, and PlayStation 2 ports of the Force Unleashed, as well as the Light Saber Duels game for the Nintendo Wii. We have faith in the developer to deliver a knockout game. Destcrutoid.com has a good history of rumors coming true so we expect this one to have the same outcome. In closing, may the force be with you.
TGR Rating: Highly likely
"