This week we have DirtyDiva for our ambassador interview. She's a Moderator over at Xbox.com your everyday ambassador and on top of all she is a GamerChix gamer. A gamer since a young age she loves to get involved with the community and is also part of the Xbox Global Marketing Team. Ladies and gentlemen say Hello! to DirtyDiva. Enjoy!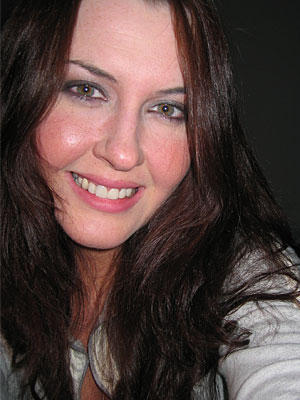 DirtyDiva
Tell us a little bit about your self?
I like to play games a little bit? haha I'm a member of the Xbox Global Marketing Team in a Community Manager role. I keep an eye on what's happening in the community and I get to hang out with members at Xbox events. Getting you guys heard is what it's all about for me. I also write for gamerscoreblog.com and help run GamerchiX with my two partners in crime – TriXie and Kitty.
As an Xbox Ambassador you are asked to help new gamers their first time around the block; do feel like the program is making a difference?
I think the program has definitely made a difference simply because the ambassadors themselves feel like they're making a difference. I know everyone in the program tries hard to make others feel at ease with Live – Their work is greatly appreciated! Just making one person feel at home on the service will have a viral affect. A pay-it-forward, if you will. I don't know how this wouldn't make a huge difference in the future.
Do you feel that success for the Xbox 360, Ps3, and Wii will be good for all gamers in the sense that competition will keep each company sharp and innovative pushing all three forward, or are you one of the proponents to the concept that one console can come out on top?
I like 360 mmmmm Seriously, without competition, we would never strive to be the best we can be. I'll leave it at that.
In your expert opinion, what is your favorite gaming genre and favorite game?
I'm a big shooter and survival horror fan. I used to play Ghost Recon (original and Island Thunder) religiously, I mean at least 2-4 hours a day and more on weekends. That's probably my favorite game closely followed by Halo:CE on LAN. My fave survival horror is Silent Hill 2.
What kind of entertainment setup do you have going on at your home?
Got myself a Sony Bravia LCD XBR2 last year. It's a thing of beauty. For sound, I have a Harman Kardon receiver, Adcom amp, Polk floor standing and satellite speakers, and a Velodyne 12″ woofer. Yummy – now if only I'd get off my butt and hook it all up haha.
How do you feel the achievement system is working out? Do you like the concept of Xbox Rewards?
I think achievements are the best thing since waffle cone scented body wash. I always find myself playing games longer just to try and get some of them. It's fun to have more goals to strive for in games. It gives them better replayability.
As for the rewards, I do like them. That is, as long as it's always taken into consideration that some people will do anything to win. Although the Old Spice rewards had a bit of a rocky start, I think the overall outcome will be good. You guys play the games and getting rewarded for that seems like a no-brainer.
Gaming has come a long way with breath taking graphics, newly introduced gameplay, and turning the console into fully packed media machines. What do you think will be the next big leap in video gaming?
Smellovision – wouldn't you want to smell the mold, dead birds and feces in games like Condemned? Oh whoops, nevermind. I went too far again, didn't I?
Seriously, I think there are only so many things gaming consoles should do. I have a computer for all the other stuff and I'd like to keep it that way. I think developers should concetrate on making great story lines if they're putting out single-player versions of games.
What kind of music do you listen to these days?
Lots of different stuff. I've been on a Hybrid and Theivery Corporation kick lately. I love Sepultura, the Deftones and Tricky, too.
What do you like the most about MyArcadePlanet.com?
Like all community developed sites, it's great to see what people's opinions are on the 360 and the Live service. It's also awesome to see site contributors like yourself providing a place for the community to find others who share their interests. The dedication you guys put into making the community better is really incredible.
What is a dream game you'd like designed if you had the knowledge and the tools to develop it?
I always wanted to do some kind of commuter chaos game. I commute around 2 hours each way and have many slightly evil thoughts on how to stop annoying people from doing such stupid things. I'd love to see that made into a game. Something where you have to create the most bizarre mousetrap-like catastrophes to put idiots in their place. Not necessarily violent, but more funny.
How many video games do you own? List all platform games.
Err way too many to remember. I still have a couple of Genesis games and SNES, too.
What do you think of the Elite?
I think it's a sexy beast but I don't think I'll be upgrading too soon. If I need a new system for another room, I will definitely get one, though. I could make use of the HDMI port.
What do you like the best about the Xbox Community or the forums?
The trolls. They make life fun. I like to be attacked for no apparent reason by twelve year olds who like to use male-oriented insults to cut me down. HAHA j/k I think there are a lot of people on there who like to have fun. Those guys know how to help people out, as well as share their opinions without being asses. It's great to see the exchange of ideas. Yeah, some aren't what you want to hear but even those serve a purpose as long as they're expressed in a mature way.
How long have you been gaming for?
Since I was about 7 or 8. I used to type in lines of code just to play a cheesy version of pong on the Sinclair ZX81 in the UK (is it even possible to have a cheesy version of that game?)
Do you own any other next-gen consoles?
Not yet. I'm not made of money 🙂
Which one do you own a Zune or an iPod and what is your favorite feature about it?
:: cringes :: iPod
I hardly ever use it. Mainly because I forget about it or am too busy using my phone or DS.
Being a girl gamer do you feel challanged when playing with the boys? Are they at all intimidating to you?
No, they don't intimidate me. I don't always like what they have to say but they will never make me stop playing. I did help found GamerchiX to try and combat this problem, though. To help those who may not be comfortable fighting back with immature brats. We have a great group of ladies who are very supportive of each other. I'm really proud of them and the way they've made the group theirs.
If you had an oppurtunity to do anything adventures like sky diving, bungie jumping and etc. What would you do?
Hmmm I think I'd puke if I tried any of those. I'd love to go deep sea diving, though. Does that count?
Thank You, for doing this interview for thegamereviews.com. We here at the thegamereviews.com and xbox.com appreciate you taking time to do this with us and letting people know about you and what you do for the community.

Did you miss our last interview? Read about I Echo I 360 here