There's a chill in the air, the holidays are almost over, and 2010 will be here before we know it. TheGameReviews is ringing in the New Year with a bang!
Every day, for the next week, we're giving out some great prizes – a total of over $400 worth. Games, accessories, prize packs – you never know what we might be giving away!
Today's prize is truly a game of a different sort – a Rubik's TouchCube,courtesy of Technosource. This new take on the classic Rubik's Cube Puzzle is an update for the digital age, complete with capacitive multi-touch technology, auto shuffle, and even a hint button.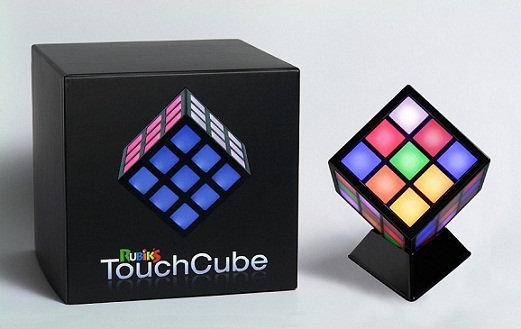 How do you win this fantastic prize? It's simple: find the hidden snowflake somewhere on our site. When you do, email Chris.Poirier@TheGameReviews.com the URL where you found it. All correct answers will be entered to win!
The secret snowflakes will be well hidden – check our forums each day for clues as to their location.
Rules are as follows:
* Entries for today's giveaway will be accepted until midnight EST on Tuesday, December 29.
* One entry per person, per day
* Only correct entries will be entered into the drawing
Good luck, everyone!
For more information on today's prize, click the image below:
"