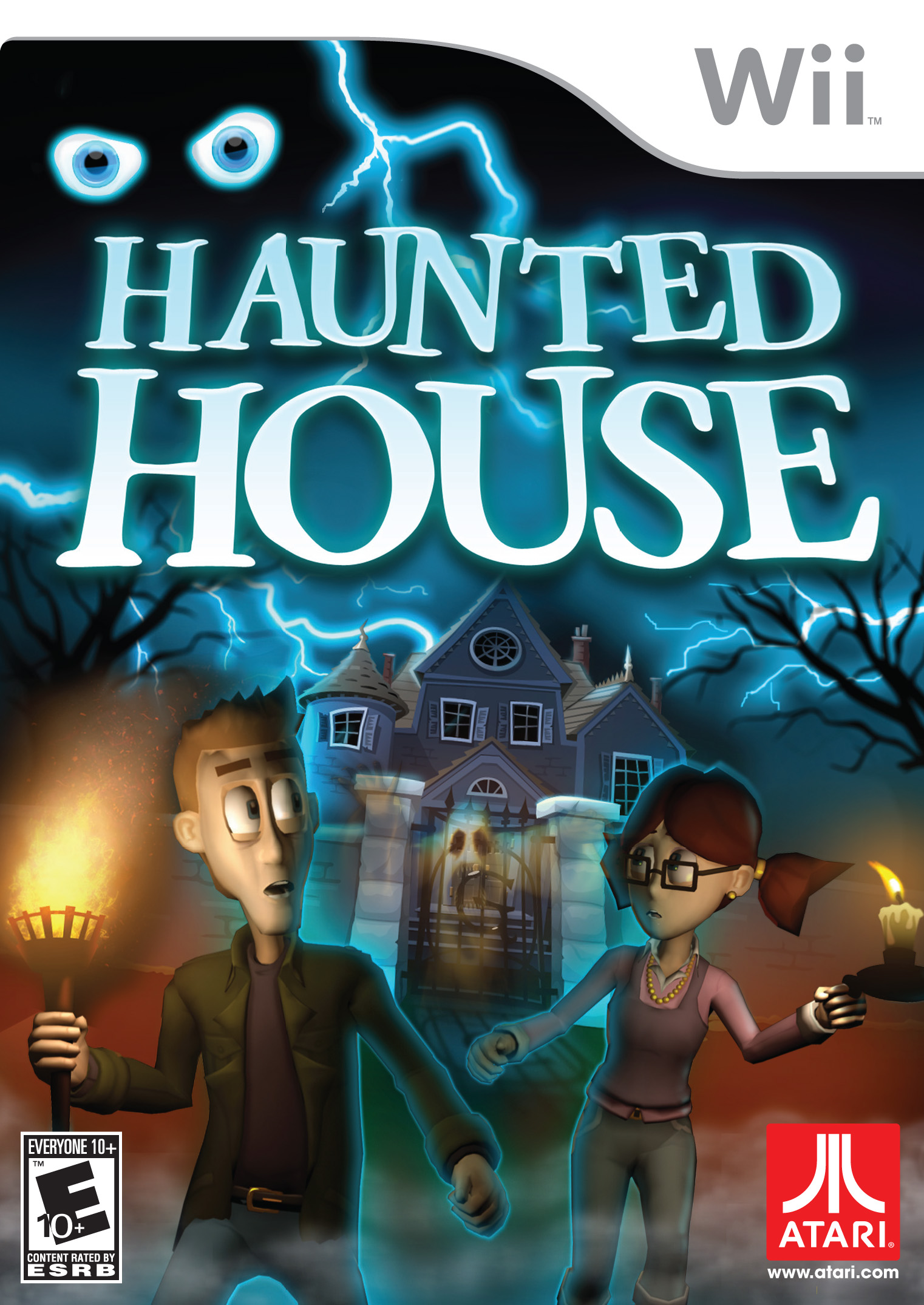 Strange things are happening once again up at Graves Mansion… and I remember it like it was yesterday. Only this time its been about 30 years since theclassic from Atari had first delighted many of us old school gamers back in the day. Yeah I'm really dating myself here with this title and I'm happily loving the fact that new life is coming to Haunted House. After all, this is pretty much the game that started us on the whole Horror genre of games to come. At the very least the original game was filled with suspenseful action and packed with loads of fun gameplay for those old Atari 2600 fans. Even reccently, we've seen a port of this original title from Atari over on the Xbox Live Arcades Game Room.
Set for a release just in time for this Halloween season on the Wii, Xbox Live Arcade, and Windows PC, comes a remake that pays homage to that classic of many years past. This time around its the grandchildren of Samuel Silverspring who are drawn towards the Haunted House and in search of clues, as to the where abouts of their missing grandfather. The game returns to us now in a very rich 3D environment for gameplay and delivers to us all those things you use to love about the original. Prepare to explore the various rooms inside of the upgrade Graves Mansion, as you work your way through various puzzles and begin searching for the hidden treasure and clues as to the whereabouts of you missing Grandfather.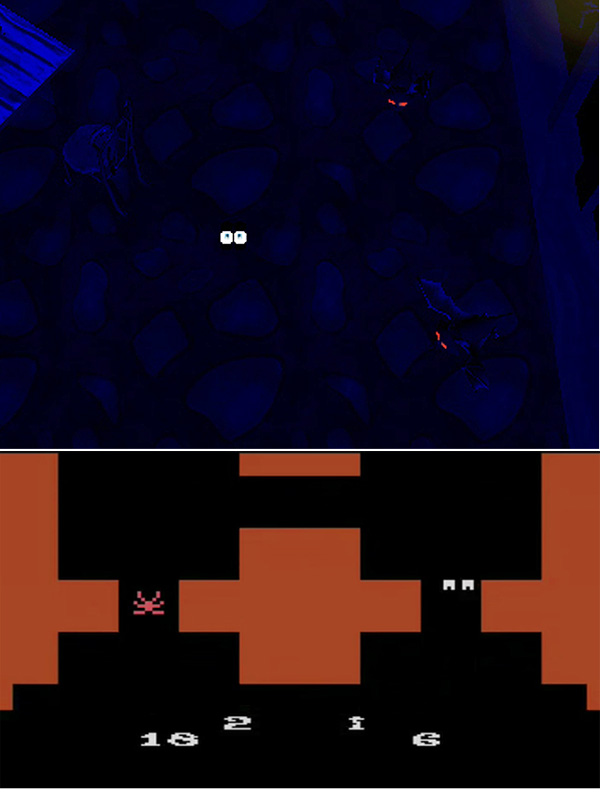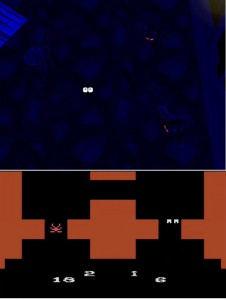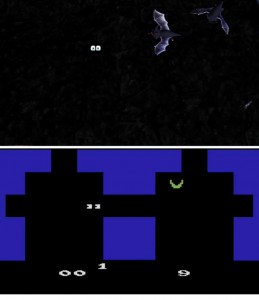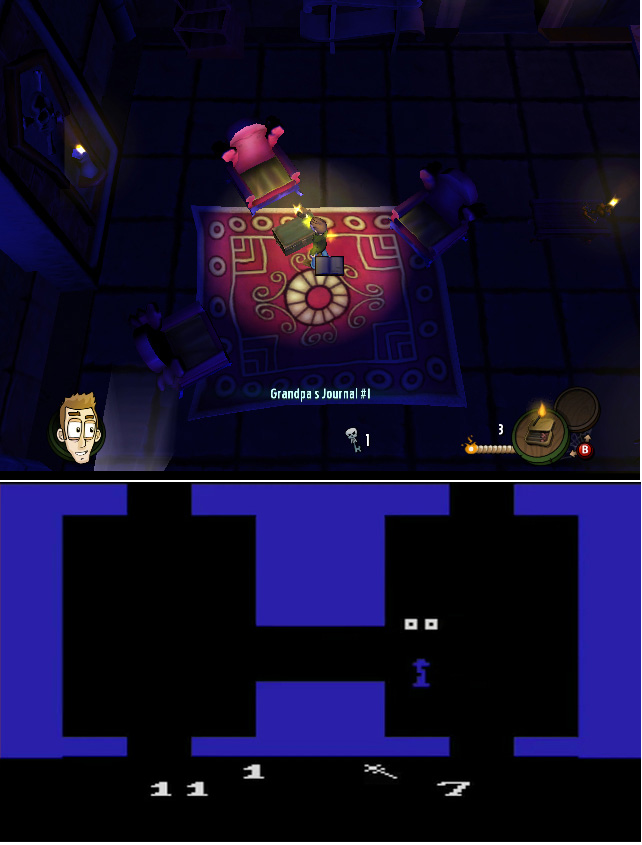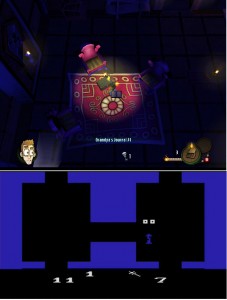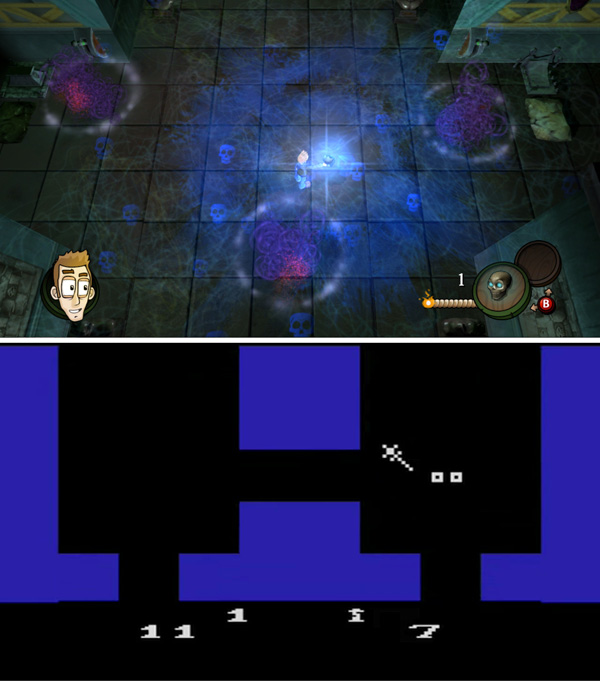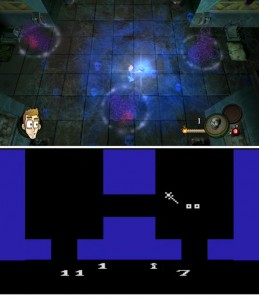 Game Features
Explore new environments – towers, basements, and the catacombs.
Discover mystical tomes, powerful light sources and multiple keys.
Conquer new Enemies–like pesky poltergeists, scary skeletons, and creepy creatures.
Collect cool unlockables–new light sources, weapons, items to aid in the quest.
If you loved the old game, then you're sure to enjoy what Atari has done for fans of the classic Haunted House. I for one can't wait to introduce this revamped classic to my girls and reflect back on when I was about their age and had played the original title. Watch for Haunted House to become available soon on the Wii, Xbox Live Arcade, and Windows PC around September 26th, 2010.