March 26, 2012 – Rancho Santa Margarita, CA –
Little Orbit revealed today that they will be bringing bestselling author Brandon Sanderson's epic fantasy series Mistborn to games late next year for PlayStation®3 computer entertainment system, the Xbox 360® video game and entertainment system from Microsoft, Windows PC and Mac.
Mistborn is set in a dark world of ash, mist, and gothic fantasy creatures, dominated by a seemingly immortal villain known as the Lord Ruler. It also follows individuals who use a powerful rule-based magic system known as Allomancy that allows them to temporarily enhance their physical and mental abilities by ingesting and "burning" flakes of metal. Those who have the ability to burn a single metal are called Mistings, and those who can burn all metals are known as Mistborn.
The upcoming RPG video game titled Mistborn: Birthright will feature an original storyline created by Sanderson, set several hundreds of years before the first Mistborn novel, and will focus on a unique combat system that puts Allomancy into the hands of gamers. Players will suit up as Fendin "Fiddle" Fathvell, an arrogant young nobleman who must quickly master his newfound Allomantic abilities before forces at work can destroy his entire family.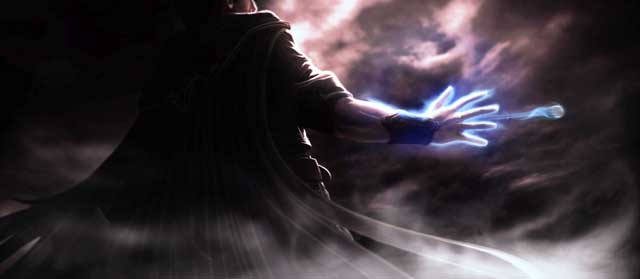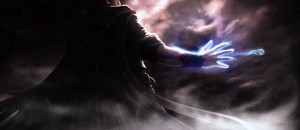 "I'm a huge fan of the series, and I cannot wait to get this into the hands of gamers," said Matthew Scott, CEO of Little Orbit. "Between the distinctive magic system, the story twists Brandon has planned for the game, and the rich depth of character skills, we're creating something very unique for players to enjoy."
Sanderson is no stranger to video games. He recently completed story development on the Infinity Blade II video game including the accompanying Infinity Blade: Awakening novella. In between writing his popular Mistborn and Stormlight novels, he is also finishing work on the final novel in Robert Jordan's Wheel of Time series. Sanderson has been labeled "one of the most popular new fantasy writers to emerge in the last ten years".
"As an avid gamer, I'm extremely excited by this opportunity," said Sanderson. "The chance to write the story for a Mistborn game while working with a team of talented developers is, quite literally, living a dream."
Official Website:
Join us:
http://www.facebook.com/mistborngame
About Little Orbit
Little Orbit is a worldwide video game publisher formed in January 2010 with a focus on licensed-based entertainment products. The company's emphasis is on working with popular creators to extend their vision into games through transmedia storytelling and engaging content for all gaming platforms. Little Orbit has a unique history assisting major entertainment companies to leverage their brands through emerging game channels to help grow and engage consumers. Founded by industry veterans and key development, sales and marketing personnel, Little Orbit is focused on three primary channels of distribution including traditional game retail, non-traditional retail channels, and digital download over the various platform networks. www.littleorbit.com
About Brandon Sanderson
Brandon Sanderson is the co-author with Robert Jordan of the #1 NY Times bestselling Wheel of Time novels The Gathering Storm and Towers of Midnight, and a top 10 NY Times and international bestselling author for his novels The Way of Kings and Mistborn: The Alloy of Law, all published by Tor Books in the US. An award-winning author, he is published in 25 languages, with global sales in the millions of copies. His Mistborn saga has become a multi-faceted brand, with a film in development from Paloppa Pictures, and a classic tabletop RPG released by Crafty Games in 2011. www.brandonsanderson.com
"Mistborn" is a trademark of Dragonsteel Entertainment, LLC, and all characters and elements are copyright © Dragonsteel Entertainment, LLC.
The Wheel of Time books and franchise are © Robert Jordan. The phrases "The Wheel of Time™" and "The Dragon Reborn™" and the snake-wheel symbol, are trademarks of Robert Jordan.
"Infinity Blade" and "Infinity Blade II" are trademarks or registered trademarks of Epic Games, Inc. in the United States of America and elsewhere.
"PlayStation" is a registered trademark of Sony Computer Entertainment Inc.
Xbox, Xbox 360, and Xbox LIVE are either registered trademarks or trademarks of the Microsoft group of companies in the United States and/or other countries.