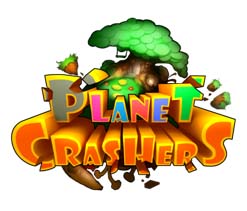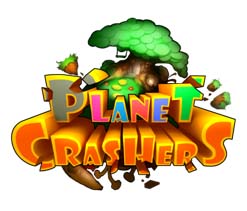 Planet Crashers is a playful, story-driven RPG with a colorful range of characters and a massive universe to explore.
Players take on the role of one of the youngest and brightest cadets to graduate from the esteemed Planet Crashers Academy. Your first assignment couldn't be much bigger…destroy the unknown evil which has emerged from a dark corner of the galaxy before it snuffs out the sun!
It's now up to you to venture across the galaxy to prevent this unimaginable catastrophe from happening.
· Fully explore a massive universe filled with danger and adventure.
· Battle in dungeons to gain experience points, level-up weapons, and advance to nearby planets.
· Fully customizable main character – no two heroes are the same.
· Strategic turn-based combat mechanics.
· Play single player off-line or enjoy multi-player mode online.
· Experience an epic 3D adventure-RPG that brings a universe of thrills and excitement to your Nintendo 3DS™ system!
Developed by Austin, Texas- based Renegade Kid, Planet Crashers will be available to download from the Nintendo eShop priced at $9.99 in North America
Nintendo trademarks used under license. Nintendo 3DS is a trademark of Nintendo. © 2011 Nintendo.
©2012 Ignition Entertainment Ltd. All rights reserved. Planet
Crashers is a trademark of True Games Interactive.
Developed by Renegade Kid LLC.