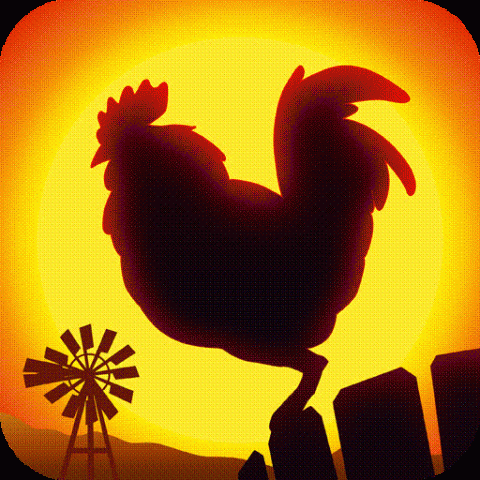 Farm Up is a new farming game made by Realore, and now it hits Android! I fell in love with it at the first sight! Its name made me excited; that's just UP! The name of the game attracted me. And the icon of a big rooster is so lovely!
The biggest advantage of this game is that there is a real live and actual story in it. In Farm Up you are a young, beautiful and experienced farmer in 1930s East Cropsberry whose name is Jennifer. Jennifer has bought a small ruined farm, and made it prosperous again. The 1930s was a time filled with misery and sufferings in America. But the story in Farm Up is quite a bit more optimistic and positive than the real life at that time. It may be hard living in the USA in the 1930s, but it is not for the farmers who are able to work and enjoy their everyday life on the farm! Things are going well, and good changes are on the way!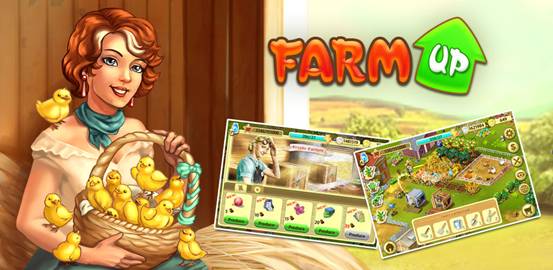 The graphics and pictures of this game are exceptionally beautiful. The fresh graphics and sweet music will make you feel comfortable and easy. There are green trees and grass, and other colorful plants and fruits, cute animals and characters in the game. If your phone screen is large enough, you can see many shining butterflies flying around your farm, looking just like sparkling stars in the sky. How beautiful they are!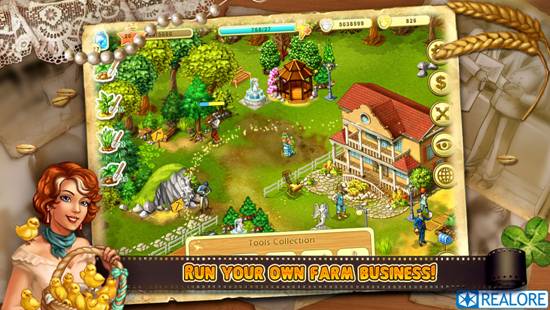 Players who played Farmville or some other farming games before will be familiar to Farm Up, because there really is something similar about settings and gameplay among these games. The similarity of Farm Up and other farming games can be a weak point. However, there is a little difference from what we've been doing in Farmville and other similar games. All you need to do is improve your farm, such as buy seeds, plough fields, plant crops, harvest fruits and sell products. Planting and upgrading things take time, so players have to wait and check back in to see the results after those tasks are finished. There are push notifications that can tell you when they are ready.
Another weak point of this game is the lack of social interaction. You can do many things on your farm, but there's only you doing and knowing that. If a social aspect would be added into it, I think it would be much more interesting. You can play the game with your friends. All things could be more exciting!

All in all, I love this game and feel it's really worth a download.

Pros: Beautiful pictures and wonderful story; Attractive tasks; Different types of plants and animals. Push notifications to remind you about harvests.
Cons: Lack of social interaction; Similar to other farming games.

ABOUT THE AUTHOR: I am Yarna from China. Ophilia is my pen name. I write what I feel and love.