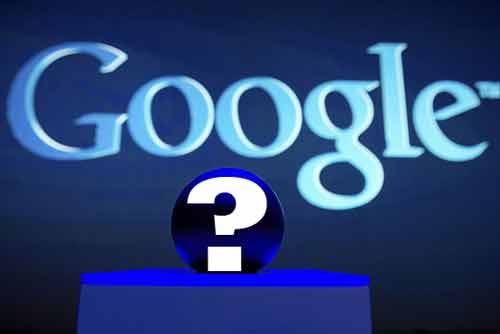 According to a post recently published by the Wall Street Journal, Google is all set to launch a console based video game by the end of 2013. In addition to that, the company is also said to be developing a SmartWatch much like Sony's SmartWatch 2 which was released earlier this week. These rumors clearly indicates that Google is taking the hardware component of its business quite seriously, especially at a while when Apple is striving to design its own gaming system.
Owing to an overwhelming popularity of mobile games, Smartphone giants Google and Apple are trying to make entry into the home console market. In fact, Apple has published the developer's guidelines for third-party controller recent for yet to be launched versions of iOS and Mac OSX. In a bid not to lose in this futuristic battle, Google is deeply involved in developing a console like videos game and wristwatch propelled by the Android operating system. To stay ahead in the completion, Google game plan to go beyond Smartphone's and tablets is not very surprising. It is said that Google will itself design and market the device, which is expected to be released as early as fall this year.
The big question is why Google is self proclaiming in the market, when we have already seen Android-based games console in 2013 such as Kickstarter-funded Ouya's $99 device that started selling this week along with Project M.O.J.O, GameStick etc. If Google directly plunges in the console market, it will put aforementioned ventures under direct threat. However, according to the industry pundits, Google entry into the console market is a carefully driven strategy to directly hit Apple.
It is not the first time that Google has been so keen to expand its gaming product. In the past Google introduced a game section for this social media network, Google +. The gaming section which was inaugurated in August 2011 had some well known social gaming service providers in the likes of Rovio, Zynga, PopCap etc. contribute towards it. But as per the recent announcement Google+ games is coming to a halt on June 30th as Google now wishes to focus on its Google Play game service project.
If Google is all set to launch its game console, it will worth predicting how it will withstand against some of the established console based games providers such as Microsoft, Sony and Nintendo. The excitement of the next generation system is for every rising, especially when Xbox one and Sony's Play Station 4 is due to be launched by the end of next year. Android based mobile video games are already very much in the picture; however it will be interesting to watch how it stands against high powered counterparts.
Another interesting watch will be how Google brings forth hardware additions on a very competitive platter. It is expected that the next Android version which will be called Key Lime Pie is set to be released in fall this year. The all new software is likely to be better and even compatible with low end smartphones which is a preferred buy is several developing countries in the world. Google's endeavor to develop such a ware is to spread its presence, then embarking a profit margin. If rumors are to be believed there is a further speculation that suggests that Google is setting to use its software for other devices as well including laptops and refrigerator.
At this point of time, Google is largely criticized with matters related to fragmentation. This issue is holding back many developers to explore the Android app development. Therefore, a big concern would be to rectify this issue which perhaps will be addressed by the latest version of Android that is expected to be released sometime this year. Addressing this problem is also important, especially from the perspective of active game development which Google id foreseeing in the near future.
Author Bio:- Kamna D. is a tech enthusiast working at TechAhead Software, who loves everything about the tech world. She actively follows news and update from Technology and Mobile space and write interesting articles on the future of technology and Mobile app development namely Android, iOS and other key players in the market.