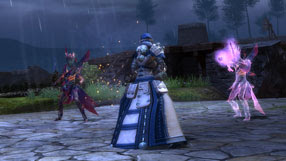 Did I really write cash tournament?
Yes Dear Reader, while checking out email today, I spotted one that announced the new Tangled Roots campaign for Guild Wars 2. As a fan of GW2, I knew it has been out a few days, but read it anyway, and found buried down at the bottom of the announcement was something that totally surprised me! A weekly PVP tournament that pays CASH?!! We had all heard about the big team World Tournament Series  $50K cash tournament announced back in August, but this was something new and unexpected. I had to know more!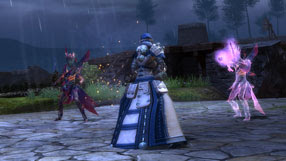 Following the links provided, I read up on the new Go4GuildWars2 Cup weekly series,sponsored by ESL and the Guild Wars 2 team.  In brief, the setup is that PvP teams will fight each other for a shot at a weekly prize pool of US$500 / €500 per region, and if in the top 8 teams, be eligible to be in a monthly PVP tournament with a prize pool of $1500 / €1500 (one prize pool for this).  Another cool thing is that these tournaments also award points that might get a top team into the bigger World Tournament series. Even cooler is that, according to ESLgaming.com, the monthly tournaments will be broadcast live on ESL TV. 
Not sure how I missed all this back in October, but only one question remains… is there any PVP team out there that needs a badass Sylvari Elementalist named Frax?!