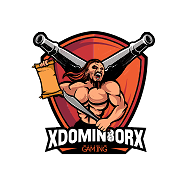 In a recently successful launch, TheGameReviews.com (TGR) and xDOMIN8ORx have started streaming new and recently released video games. Geared towards giving gamers exposure to indie games that may not have the huge marketing budgets of some products, they are nonetheless worth viewing and playing. This fresh approach has been very well received by developers, publishers, and gamers alike.
Recent games like The Cycle, and Rogue Company, are just a few of the games that have enjoyed successful accolades from visitors to the new stream. Upcoming plans are to continue this offering on Tuesdays, between 5:00 and 9:00PM MST (-7 UTC). Come and watch at https://www.twitch.tv/xdomin8orx/
If you have a game that you'd like to have reviewed on our stream, please contact us via our form at https://www.thegamereviews.com/contact-us or come talk to us in stream chat on xDOMIN8ORx's twitch channel.
As if that is not enough… You can also watch this stream for other games like Deep Rock Galactic and World of Warships, plus compete for games and prizes!!
…