December…a month reserved for catching up on all of the huge November releases that you haven't yet played, biding the time until you receive that shiny new console for whatever holiday you celebrate, and attempting to play your favorite online shooter on December 26th but walking away frustrated after getting mowed-down by a level 1 "Christmas noob."
December also happened to be an exciting month on the downloadable front, as many of the big games from the holidays received new in-game items and a bunch of interesting titles were released on all consoles. Below are the highlights (and lowlights) of the content made available during December 2008 on PS3, Wii, and Xbox 360.
PlayStation 3
Best:
Castlevania Chronicles
A little-played PlayStation One gem in the Castlevania series, Chronicles revamps the original NES 'Vania and delivers an awesome vampire-slaying good time. With remixed graphics, music, and levels, as well as a decently sized quest, Chronicles offers a lot of old-school whip swinging and cross throwing for its low asking price. ($5.99)
Crash Commando
Crash Commando is a side-scrolling, multiplayer-focused, dual-stick shooter that has you slaughtering the online competition with a number of explosive weapons. Made by a five-man production team, Commando lets you battle up to 12 players online on eight maps that offer plenty of destructive fun for you and your buddies. If you are looking for a different kind of fast-paced online shooter, Crash Commando might be worth arming. ($9.99)
Lumines SuperNova
Lumines was a bit of a revelation when it was initially released on the PSP, as it was one of the few recent block-based games to offer something different. The game combines techno music, psychedelic visuals, and original gameplay to form an experience quite unlike anything else available. SuperNova adds some new skins and songs, as well as a LittleBigPlanet-based level that is sure to please fans. If you don't already own this game on another console, this one seems like the best version to date. ($14.99)
Worst:
Rayman 2
When originally released on the PS1, N64, Dreamcast, and PS2, Rayman 2 was something of a revelation, offering sublime platforming gameplay and stunning visuals in a beautifully developed world. The reason that this game finds itself in the "Worst" column is that Sony opted to offer the subpar PS1 port for download instead of the stunning PS2 version. If you still have a PlayStation 2, pick it up for that, or wait until Sony unveils a PS2 download service. ($5.99)
PlayStation Home
Home should have been the ultimate video game networking environment but has fallen far short of expectations thus far. As I mentioned in my preview, there is very little to do in Home, and what is there is plagued with loading times and chock full of annoyances. While I think that Home has a bright future ahead, its current state is a mess and Sony should not have launched it until it was in much better shape. (Free)
Wii
Best:
Phantasy Star IV
The Phantasy Star series was the Genesis answer to the Nintendo-exclusive Final Fantasy brand and offered countless hours of gameplay in huge worlds packed with places to explore. Phantasy Star IV was the final 16-bit entry, considered to be one of the best in the saga, and is a terrific value for RPG fans looking for a meaty game to download on the Wii. ($8.00)
Worst:
Hockey Allstar Shootout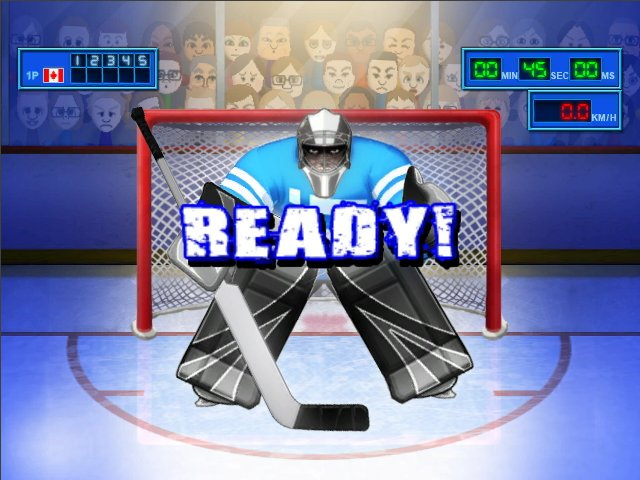 The quality of many WiiWare titles, with certain exceptions, has been abysmal so far. It is almost as if developers are challenging each other to see who can release the worst possible pile of broken code on the service, and Big Blue Bubble seems to be the current champion with their Hockey Allstar Shootout offering. The "game" challenges you with shooting a puck past a goalie or into a number of inanimate objects, and 'challenge' is the key word as the controls are almost completely busted. Shootout, which promises "explosive 3D puck physics" in the description, makes it nearly impossible to shoot where you want and even harder to actually score a point. If Big Blue Bubble thinks that extracting one small element of a sport and making a game out of it is a good idea, good luck to them. Can't wait to play Basketball Free-Throw Extravaganza or Caddy-Battle Extreme Golf Putt. Please don't buy this. ($5.00)
Xbox 360
Best:
Banjo-Kazooie
Although originally released on the N64 as an early 3D platformer, Banjo-Kazooie has held up exceptionally well. While the game does require an obsessive amount of collecting, the mechanics are always fun and the levels offer plenty of variety for you to discover. The game is also fairly long, clocking it at about 20 hours for 100% completion, and features plenty of unlockable secrets and bonuses. If you are a fan of platformers and don't mind the antiquated graphics, you will find a lot to love here. ($15.00)
Worst:
Dash of Destruction
Yes, it's free, and yes, its fun for the first five minutes, but the rest of your time spent playing Dash of Destruction will have you dashing away from your television. The result of a contest between Xbox and Doritos, Dash of Destruction is an adver-game that lets you play as one of two characters: a T-Rex that is tasked with eating delivery trucks, or a delivery truck tasked with avoiding the T-Rex and snagging Doritos chips. While not as eye-gouging as Yaris, the only reason to keep playing this clunker is to witness the horrendous jokes that you are "awarded" with after each level. (Free)
Downloadable Content
Best:
Mercenaries 2 – Blow It Up Again Pack
Bringing a few new missions to an already-loaded game at the reasonable price of free would be awesome on its own, but also providing Barack Obama as a playable character brings this pack to an all-new level. Watch the trailer above to see Obama dispatch Presidential justice on some unfortunate evil-doers. (Free)
Gears of War 2 Combustible Multiplayer Map Pack
The Combustible Map Pack adds three new multiplayer arenas to the mix: Flood, Gold Rush, and Fuel Station. Keeping with the combustible theme, two of these maps contain deadly environmental hazards — such as rising immulsion and exploding trucks — that create a destructive battlefield and a truly unique multiplayer experience. The maps are pretty well balanced overall and a blast to play, making them a must-have for the hardcore Gears fan and worth considering for casual players looking to add some variety to their online play. ($10.00)
Worst:
Xbox 360 Virtual Fireplace
The yuletide fire has long been a standard background for the holidays, as numerous local television channels offer this to provide mood for family get-togethers. An XNA user decided to make a virtual fireplace that offers a similar experience to the traditional flaming log, except that this one costs 400 MS Points. Yes, $5.00 for a virtual fire. As an alternative, I suggest picking up the original Geometry Wars for the same price, as the detonation of brightly colored shapes and the frustration-fueled screams that the game will elicit from players will provide far more entertainment than what is offered here. ($5.00)
Pick of the Month
Crash Commando
With its interesting take on the online shooter and its multitude of modes and maps, Crash Commando is a great way to mow down some online competition without spending too much holiday cash.
There you have it…the best and worst downloadable games and content made available during December '08. Special thanks to Paul Gelardi for the Gears 2 info and photo. Happy downloading!
"