Superstars V8 Racing Permanently Cuts Price for All PlayStation® Network Users
Racers can Push the Red Line for One-Quarter of the Original Price!
Twain Harte, CA—November 1, 2011—Speeding through hairpin turns and swapping paint with other racers has just gotten more affordable.  O-Games, Inc. has announced a permanent price reduction of its popular Superstars V8 Racing™ game, making it even more accessible to all PlayStation® Network gamers.
Starting today, players can download Superstars V8 Racing™ for $4.99, one-quarter of the original price.
"This is one kick-ass deal for a racing game of this caliber," said Greg Lanz, General Manager of O-Games, Inc.  "Superstars V8 Racing at this price is an absolute no-brainer for gamers who have the onions to challenge other drivers in the best high-performance multiplayer racing game on PlayStation® Network."
Developed by veteran racing studio Milestone s.r.l., Superstars V8 Racing™ shifts gears between arcade and sim-style racing at the flick of a switch.
Players can get behind the wheel of world-class cars in five single-player modes, or compete in online multi-player races with up to 12 drivers across 10 official Superstars™ tracks. Superstars V8 Racing™ also offers pick up and play mechanics and adjustable realism settings that drive home the adrenalized experience for hardcore racing fans and casual enthusiasts alike.
Superstars V8 Racing™ is rated "E" for Everyone by the ESRB.
###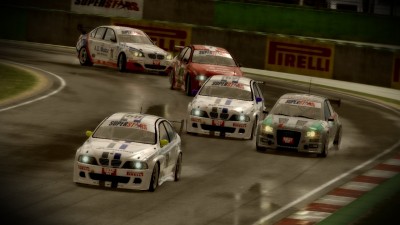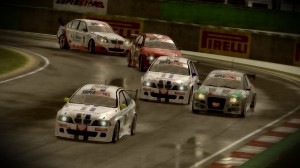 About O-Games
O-Games™ is a publisher of sports and lifestyle video gaming entertainment for all the major console platforms including the Nintendo DS, Nintendo Wii, Microsoft XBox 360, Sony PlayStation 3 and Sony PlayStation® Portable. O-Games offers a broad range of sports games, and fun, sociable games designed to capture the imagination of the lifestyle and family gaming audience.  O-Games titles are based on mainstream lifestyles interests, sports, and music.
About OG International Limited™
OG International Limited boasts a broad range of mainstream sports and lifestyle titles to capture the imagination of the casual-console games audience. With the focus on all major console platforms, OG's games are published worldwide under its O-Games™ label.
For more information, please visit www.og-international.net