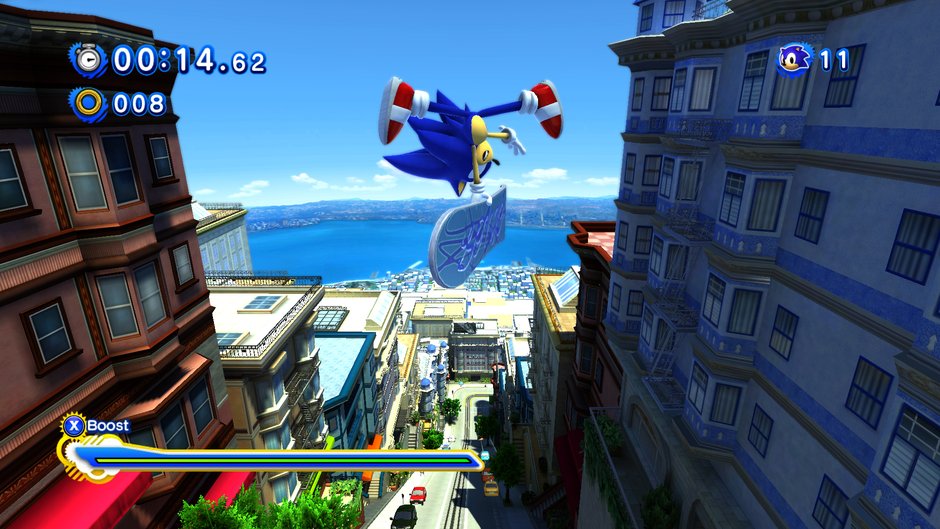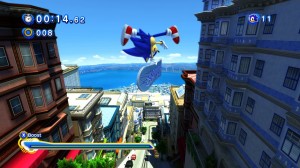 Finally SONIC THE HEDGEHOG has risen above his plumber rival and burst back into the limelight with an exceptional new platformer. To celebrate 20 years of the speedy little blue critter, SEGA have produced a mind bending assault on the senses, which in my view deserves to be nominated for Best Game Of The Year. Not because it has the greatest gameplay or that it's incredibly challenging. The reason is that SEGA has really put some effort into this game. SONIC: GENERATIONS taps into the good old days with the chance to play as both old and new SONIC. The game is outstanding visually and springs forth from the screen in a flurry of twists and turns.
The story, which pays homage to the years of speeding about crashing into bad guys and hanging out with his mates, actually revolves around the two hedgehogs battling against an unknown force trying to destroy time itself. Thus both SONICS relive each other's memories, which basically give SEGA the chance to give the character a new lease of life and fill the game with twenty years of the blue speedster within one game. It works wonderfully.
To be honest, I was a little apprehensive about playing this game as the last few outings of the little blue guy were a bit disappointing. I don't play platform games much these days, but SEGA sent me over a copy and I slipped it into the old trusty (sometimes) XBOX console and gave it a go. First impressions were "this is good"! The graphics are bright and cheerful and straight away you are bombarded with outstanding gameplay. I like the idea that you can even turn the annoying repetitive music off, which is a bonus unless you are ten, then it doesn't seem to matter. There is an option to play in stereoscopic 3D for all you folks out there with 3D televisions, but the visuals are so good I don't think it makes much difference.  If you know different please let me know.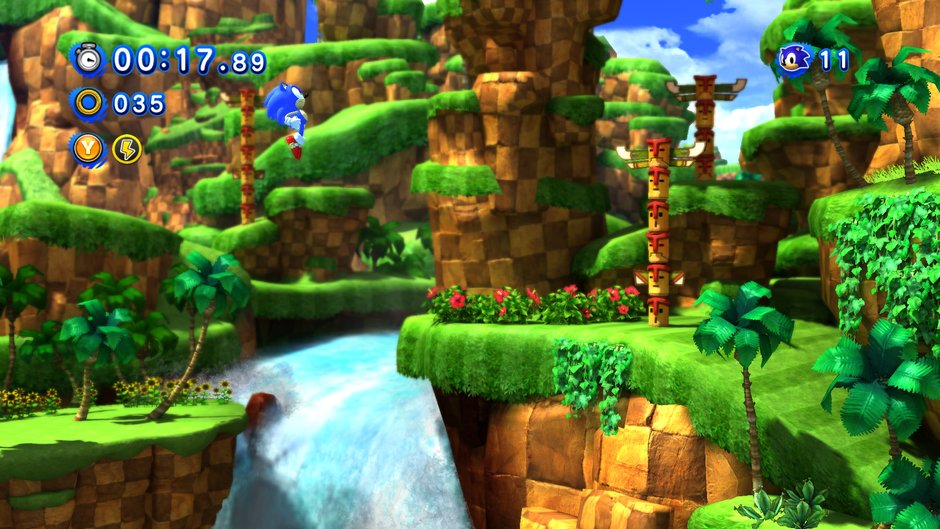 The way the game shifts from 2D to 3D as you race at break neck speed through a level is truly an experience to behold. A smooth transition from the past and present sonic games is flawless and very refreshing. Each level is a multi-path race track containing many hidden emblems, paths and variety of different direction & ramps. Of course there is more to the game than just playing the levels. As you progress there are many challenges that are opened up and this makes for more mayhem. Of course you are going to get the SONIC purists out there complaining that there isn't enough boss battles or the levels are too easy, but for me it gets the big smile factor.
On-line play
You can play SONIC: GENERATIONS on Xbox Live which is mainly about you setting the highest score against other players.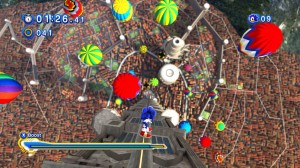 Summary
I will give this game 9 out of 10 as I regard this as one of the best platformer games I have played in years, not since the days of CRASH BANDERKOOT ( I am sure there will be many people out there who will disagree ). It  transcends the generations and will be loved by young and old. The only thing that lets it down is the lack of things to do on-line. It's a solid, no nonsense game and it's good to see Sonic return with a brilliant twenty year celebration. Well done SEGA! I think other publishers should look at this reboot and take note, you can reinvent a game in a new and refreshing way without just uprating the graphics. Again, Well Done SEGA and look to your pension book Mario!
For more information including videos etc. go to
http://www.sega.co.uk/games/sonic-generations
• SONIC: GENERATIONS
• PS3,
• Xbox 360,
• PC,
• Nintendo 3DS
• Platformer
• Age rating General
• Publisher Sega games
• Release date 11/04/2011