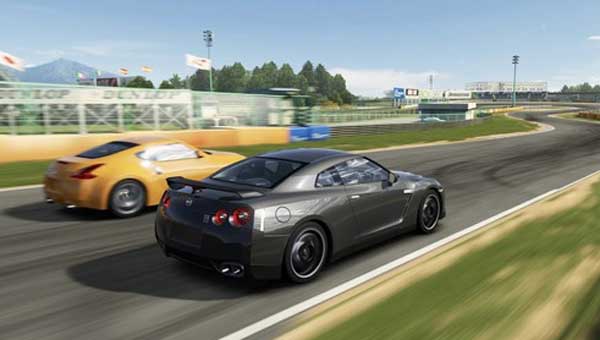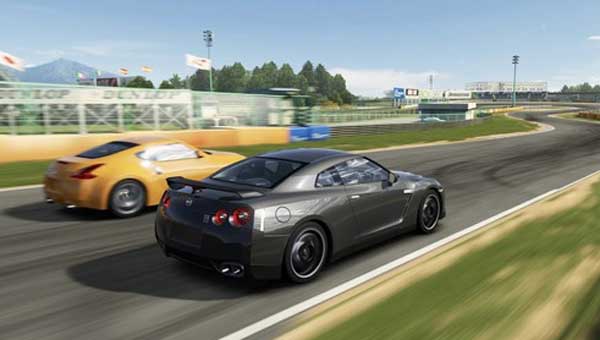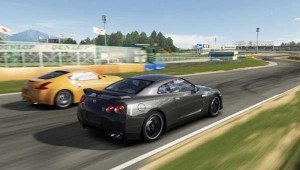 Strap yourself in and prepare for the experience of a life time, FORZA 4 is here and it's taking names and kicking bottoms! I haven't played many driving simulators lately, not since the glory days of BURNOUT. That is until I got my sticky hands on this game and to be honest, it quickly became addictive .
This gameplay is so realistic and intense. The cars actually handle like the real thing  within reason and the choice is endless. Back to the glory days when cars were gas guzzling monsters who enjoyed giving two fingers to the environment.  We can drive and own classic cars of the 60's and 70's right up to today.
The options menu lets you set the ABS, traction control, steering and other features which can either enhance or challenge your driving skills.  I realised quickly that its best to keep the ABS, steering and braking controls on until you get used to the game as spinning around endlessly doesn't look cool, especially online. Appropriately the introduction is by JEREMY CLARKSON from the BBC TOP GEAR motoring program. Its true when he says that there is a place for petrol heads in the world; its FORZA 4 and not the outside world where such things are now frowned on by the rest of society. So now we have an environment where you can hammer about in gas guzzling supercars or even modest hatchbacks! Without having to worry about the environment or your no claims bonus. This is truly a heaven for petrol heads!
The graphics are incredible, especially in driver view. And the what seems to be endless upgrades make the game fascinating to play you can turn the music off and the volume up and revel in the sound of a big V8 as you bomb around corners recklessly in pursuit of motoring glory (just don't try this stuff on the roads). The developer, TURN 10, has come up with some amazing vehicles with over 500 cars from 80 manufacturers (except PORSCHE for some reason)
FORZA 4 is the place to indulge your motoring desires from a bog standard FORD KA to V12 ASTON MARTIN VANTAGE to makes and models I have never heard of before! It's all here for the taking! You can tinker with the engine, uprating every part including setting your tyre pressures, adding components like body kits, alloys and endless tuning configurations to create the death trap of your dreams. You can even paint it and add decals…  it's a petrol heads fantasy world!
World Tour
The World Tour speaks for itself. You travel the world racing at different tracks earning credits and either buying or winning new cars or obtaining upgrades. The Patrick Stewart sound-alike (not sure if its him or not) tends to get a bit annoying after a while, but that is just a minor point. I would have liked to have seen some night driving, perhaps creating some better damage to the cars when they collide (not over the top like Burnout). To give the feeling of even more realism (see DIRT 3 or DRIVER: SAN FRANCISCO ) the car tokens is a new addition where you can earn as you go along to buy cars or if you don't want to wait then buy them off XBOX LIVE with real money. I used a controller to play this game and it did the job, although when I did get too into it, I kept catching the rear view stick at the wrong time which became somewhat distracting. FORZA 4 is of course KINECT usable with a "turn the head" feature which sounds cool and when I get a KINECT I will review the ins and outs of that .
To be honest I think the best way to enjoy this game fully is try it with a real simulator and a steering wheel.  Again something I will be reviewing soon.
Autovista
This is a new addition in FORZA 4 which gives you the opportunity to virtually explore some of the  high end sports cars and after a number challenges you can unlock more. This is done outside of your FORZA career .
On-line Multiplay
It is basically the same as the World Tour where you get to take on other players on Xbox Live. Be aware there are many individuals out there who take this very seriously, so if you don't want to end up miles behind wondering what happened, then practice first.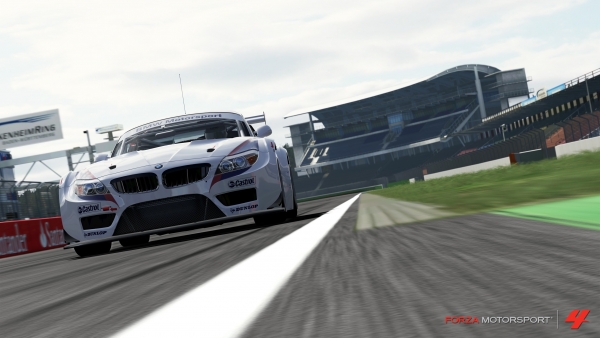 Summary
As race simulation games go, this is one the best I have personally played for some time. It does  keep your interest up, and  there's no jumping through hoops to get new cars. It's all there, especially in free roam where you can drive any car you want. All in all a classic game that has raised the bar in driving simulation and is well worth the money. I give it 9.5 out of 10, not the full score as I would have liked more damage and some night driving, but I am sure that will come in the future.
For more information go to www.forzamotorsport.net
Forza Motorsport 4
Xbox 360
Racing simulator
Age rating 3+
Publisher Microsoft Games
Developer Turn 10 Studios
Release Date 10/14/2011