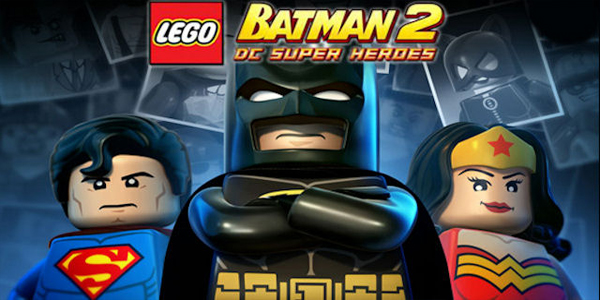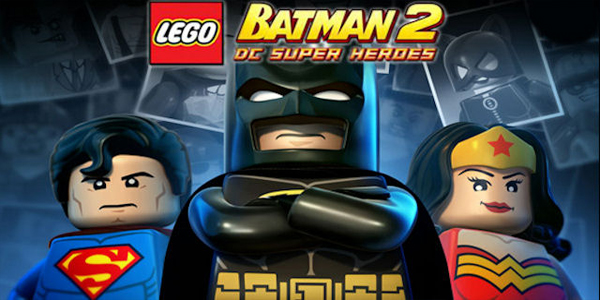 LEGO® sure has come a long way since I played with it. Back then it mainly consisted of white bricks with a few primary colours chucked in for variety. Yet as ever making stuff, or just watching your kid sister eat it, brought endless hours of pleasure. Now LEGO® has grown into a massive business, especially on the game front, with the brilliant STAR WARS series for one, and now we have the release of LEGO BATMAN 2: DC SUPER HEROES developed by TRAVELLERS' TALES and WARNER BROS INTERACTIVE.
If you're a fan of BATMAN and DC SUPER HEROES you're going to love this game, it features some of the best known heroes from the DC stable in LEGO® form. For the first time the characters actually speak, and this makes for a very entertaining story! Young and old will laugh along at ROBIN'S over excited fan boy character (he goes all-star struck when SUPERMAN appears).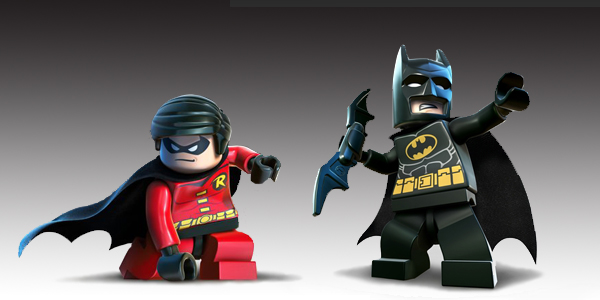 BATMAN is quite serious (in fact he reminds me more of ADAM WEST'S incarnation) and his cynical resentment of SUPERMAN is hilarious with some brilliant one-liners. The whole feel of the game brings the characters back to an era when superheroes were more interesting, and not the screwed up, dark, nut jobs that we have today. LEGO BATMAN 2: DC SUPER HEROES really knows how to have fun!
If you're a fan of the original BATMAN series from the 60's you'll appreciate the feel of this game. TRAVELLERS' TALES have for the first time created an open world where you can roam the streets (or fly above) of GOTHAM CITY. The attention to detail is brilliant, with endless side missions to do. The actual campaign is at least 15 hours long, and is 15 levels in duration. All with a brilliant and funny storyline, along with some real laugh out loud moments (well for me anyway). You are BATMAN! With your trusty sidekick ROBIN, you have to track down and capture the JOKER and LEX LUTHER (who has hatched a plan to run for president), who have broken all the super criminals out of Arkham Asylum.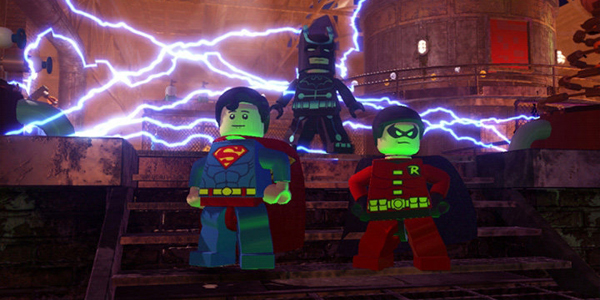 With the addition of a variety of different suits to perform different tasks, this game is never boring. When you finally get to the finale it's not all over… in fact I had only completed 25% of the game! With all the side missions to play, this game is great value for money.
You will eventually get to play as the other JUSTICE LEAGUE characters, but not until right near the end of the story. Which isn't disappointing, in fact it's a very crafty move by the developers. From then on the free roam opens up, and you can get stuck into other things as any character you want.
I must admit I really enjoyed playing this game, with the excellent story and superb graphics you won't feel cheated!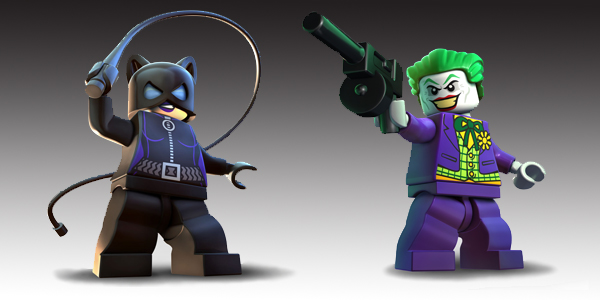 As with all LEGO® games, collecting is a major part of it. There are endless things to collect and use to buy interesting things, making the overall feeling of fun quite infectious! Kids are going to love running about playing little mini games! In fact, a friend of mine's young boys spent ages just playing with the little LEGO® remote controlled cars.
LEGO BATMAN 2: DC SUPER HEROES is entertaining for both young and old. And with the two player elemen,t a friend can jump in at any time and take over one of the characters.
Summary
LEGO BATMAN 2: DC SUPER HEROES is indeed one of the best games around at the moment! Its entertaining, beautifully crafted with excellent gameplay and storyline. Of course it's aimed at kids, but with some adult humour and a refreshing change from all the violent/swearing, dark, end of the world games that are out there at the moment. So if you're looking for a fun game that's also entertaining, then you simply can't go wrong with this one! I give LEGO BATMAN 2: DC SUPER HEROES 10 out of 10 because it deserves it!!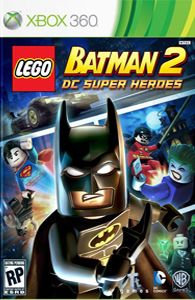 LEGO BATMAN 2: DC SUPER HEROES
Developers: Travellers' Tales
Publishers : Warner Brothers Interactive
Xbox 360®
Playstation 3®
PC
Genre : RPG/openworld
Release Date : June 22, 2012