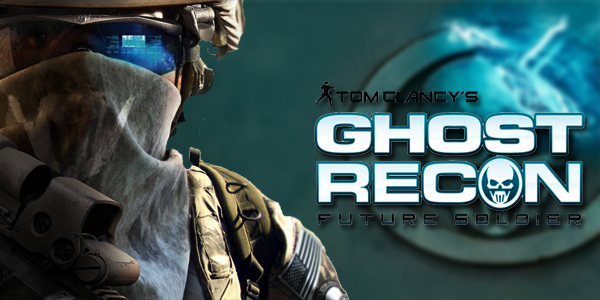 I have always been a big fan of TOM CLANCY games, especially the GHOST RECON series. They offer more originality than any other of its genre and every version always has something new. When GHOST RECON: FUTURE SOLDIER by UBISOFT was announced, I couldn't wait to check it out and I wasn't disappointed. In fact I think this is one of the best yet! I don't usually go much on story lines in games I just want to get stuck in, but with this game you have no choice. You have no cinematic skip option (not many anyway), so you have to listen to it. Fortunately these don't take long and they don't take themselves seriously.
The amount of new gadgets in this game is great! From cloaking devices to drones and even a rocket/mortar launching beast called a WARHOUND, make for a roller coaster journey.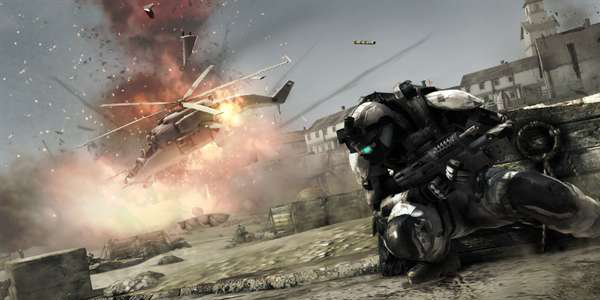 The story is simple… when a stolen bomb takes out a Ghost squad, you and your team mates are a new ghost squad sent out to find out what happened and to track down the source. This results in a whirlwind world tour of kicking bottoms in traditional GHOST RECON style. You and your team are all that stands between the world and a global conflict (not too much pressure then).
If you have played CALL OF DUTY and BATTLEFIELD lately you're going to love this! With some nice original touches, this is well on its way to being one of the best games of the year. OK as with all the GHOST RECON games, they aren't particularly hard to play, but they certainly make up for it with stunning set pieces and loads of action. A new and very interesting development with this game is the weapon customization menu (Gunsmith) which is KINECT friendly. You can take your weapons apart and modify them with the wave of a hand, even fire them on the range whilst using the KINECT (the shape of things to come?). Of course you can do the same thing with the controller, so don't worry if you don't have a KINECT. A great idea and it's good to see this kind of forward thinking.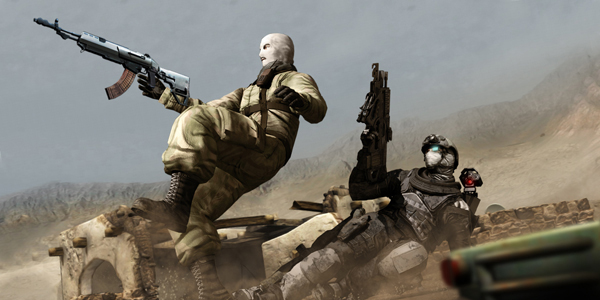 There are over 50 weapons to choose from, most of them can be customized so you will be spoilt for choice. The use of drones, both airborne and ground based, is essential in pinpointing enemies and taking them out, especially with the synchronized sniping. Just tag up to four targets and your team will fire simultaneously for a swift take down. With cloaking device and an array of grenades you're pretty well equipped for anything. But it's not the kind of game where you can go rushing in guns blazing, a little bit of planning and is always best. Of course you can go in guns blazing if you really want too and with the A button option you can move quickly from cover to cover (similar to GEARS OF WAR). This gives a real feeling of being in the thick of it, and with a great soundtrack you can really get immersed in the whole experience.
The campaign is the longest I have played in a while, which is great news for non-Xbox Live® gamers. The multiplay is also excellent, with a fully co-op campaign and plenty of competitive modes including; Conflict, Decoy, Saboteur and Siege. With the Addition of the new wave based mode called Guerrilla there is plenty to keep you occupied.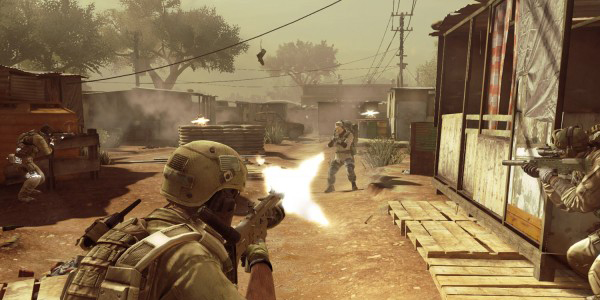 Summary
To be honest I really loved this game. It has everything an action game should have, mainly lots of action! With easy controls, a shed load of weapons, gadgets galore, a nice campaign and on-line multiplay, TOM CLANCY'S GHOST RECON:FUTURE SOLDIER is the best of this genre I have played in a while. Not since the days of CRYSIS 2 have I had so much fun in my living room. I give TOM CLANCY'S GHOST RECON: FUTURE SOLDIER 9.5 out of 10. It would have had a 10 but a few glitches took the edge off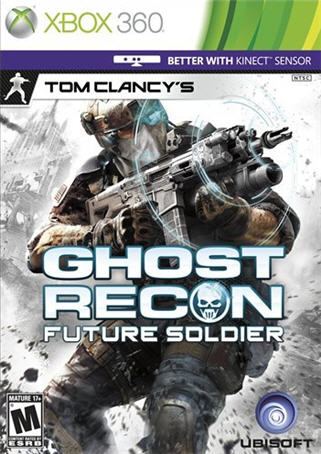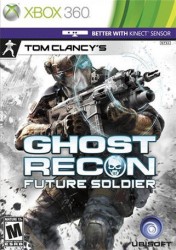 Tom Clancy's Ghost Recon: Future Soldier
Genre : Tactical Shooter
Developers : Ubisoft (Paris, Red Storm and Romania)
Publisher : Ubisoft
Playstation 3®
Xbox 360®
PC
Age Rating : 18
Release date: May 28, 2012