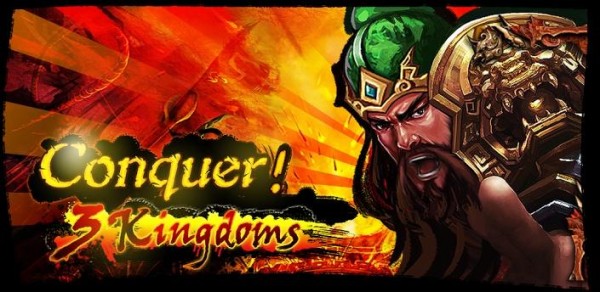 Conquer 3 Kingdoms by ShareFunApps is an Android based, retro war themed action game mixed with RPG elements. It is full of dungeons, dragons, adventures and role playing characters. In Conquer 3 Kingdoms, you control the famous heroes in Chinese history, hack and slash numerous enemies, build and upgrade your own powers, and buy items to refill your characters.
There are 16 heroes in Conquer 3 Kingdoms for players to choose, who have their own unique skills and weapons as well as their own strengths and weaknesses. The enemies in this game also have different skills and weapons, and they will drop items and equipments you can use to upgrade or equip your chosen hero.
The control of the game is nicely positioned. The D-pad on the left hand side is used to control the move of your heroes. The 4 icons along the bottom of the screen are for you to deploy special weapons in fighting when you have enough MP. The big round icon to the right is the action button. The booster tabs for MP and HP are along the right hand side.
The retro graphics will remind you of the ancient Chinese people's lives and the war time. They are so colorful and animated that players feel they are really in such war time and country. The retro style graphics of Conquer 3 Kingdoms really make the game alive.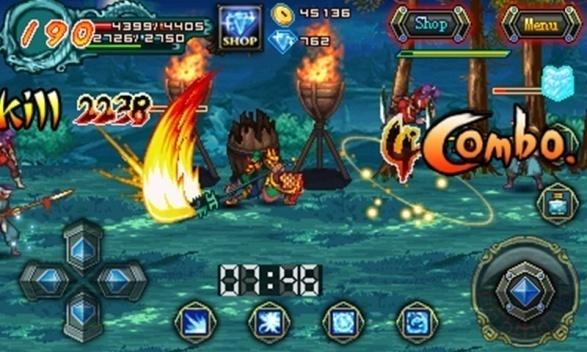 Conquer 3 Kingdoms is really a good game for entertainment, but at the same time it is annoying to some extent. The original language in the game is Chinese, and then the developer translates it into English. But the translator seems to be an amateur. The grammatical and spelling mistakes of English could be one disadvantage of the game.
Another thing that annoys the player is the in-game purchases. Conquer 3 Kingdoms is free, but it has In-app Purchases, which are not cheap usually. However, if you are willing to pay, you will unlock many levels and characters, and then you can enjoy the paid items. Of course, paid things are better than free ones. It would be better if it was totally free or the developer made a paid version of this game and abolished the diamond system! And I guess more players would be able to enjoy it if it.
In summary, Conquer 3 Kingdoms is a great action & role-playing game by itself. There are only a few action games in which you can choose many heroes and use items and equipments to upgrade their skills or status. If you like Chinese style RPG, you can't miss it!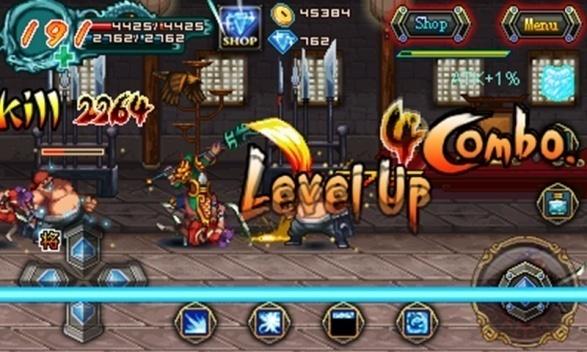 Pros: Cool retro arcade graphics mixed with role playing game & adventure game elements; Lots of characters and heroes for players to choose; It's free!
Cons: A little repetitive game play; For some thumbs, the control pad is a little small! Too many in-game purchases; Grammatical and spelling mistakes in English.
About the author: Hi!
I am Yarna from China. Ophilia is my pen name. I write what I feel and love.